Happy Thursday, Zedders. As well as all the wonderful content gracing your ears, there's also some really exciting events happening over the next couple of weeks.
Read on for all the latest 4ZZZ news.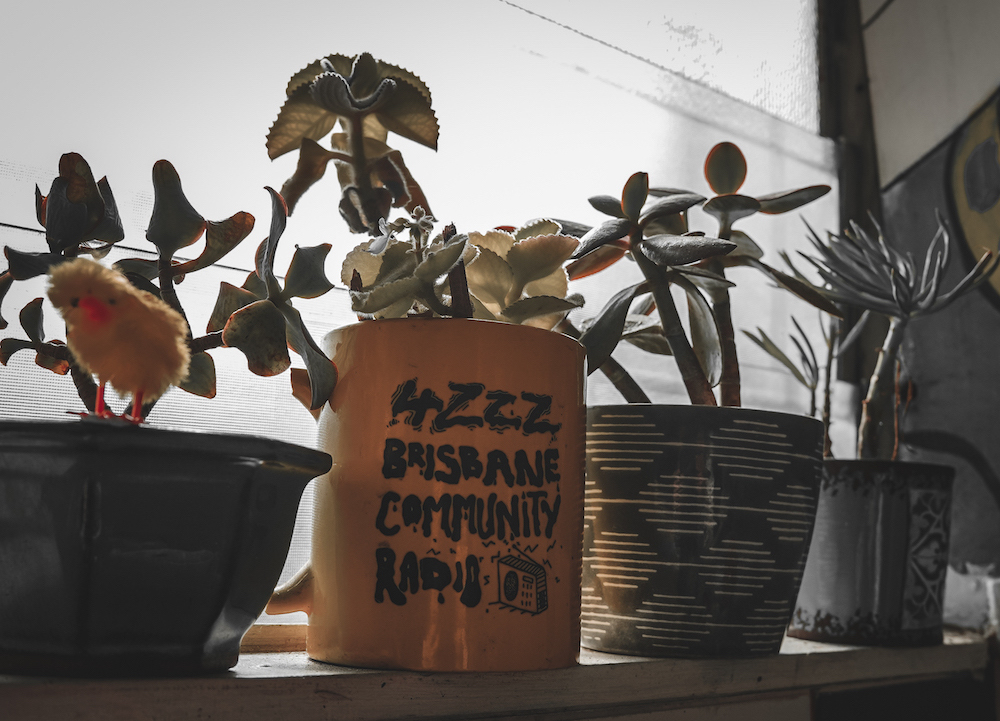 🎷 Happy 30th Birthday Ska Trek 🎷
Please rally around for a two-toned, horn accompanied rendition of Happy Birthday for the iconic 4ZZZ show, Ska Trek.
The show has journeyed through it's adolescene and into middle-age with the sort of grace that the rest of can only dream of and will be marking the occasion on-air tonight and irl on Saturday night at The Cave Inn.
Tonight will be a great look back at the show's 30 year history, with a number of former hosts joining in the celebrations. Make sure to tune in from 8pm.
Saturday will be a skanking good time too, with The Snouts and Fiesta Fiasco gracing The Cave Inn stage alongside Ska Trek DJs from 7pm.
If you miss the show tonight, or want to listen back to this iconic moment, you'll be able to catch up OnDemand through this link. Unfortunately we can't offer a redo if you don't make the gig on Saturday.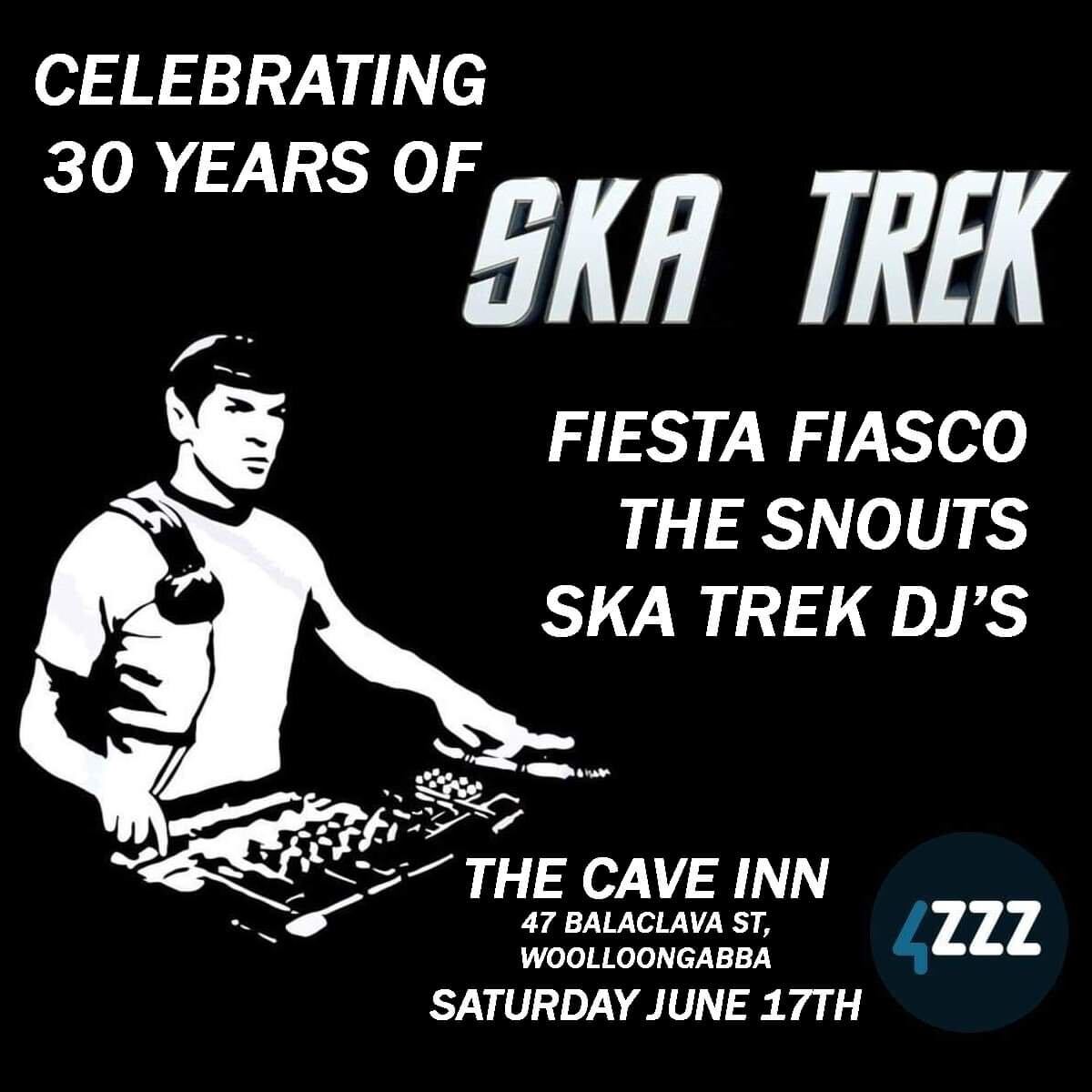 4ZZZ First Nations Open Day - Saturday June 24
Block our your next Saturday arvo to get down to the 4ZZZ carpark (291 St Pauls Tce) to catch performances from Sachem, Sunny Luwe and Chloe Terare from 1pm.
The performances will be broadcast on zed as part of Souljah Sistars that will also host some very special guests.
As an extra sweetener, we're also going to be releasing some very exciting merch at this show. Keep an eye on the zed socials over the next week for that reveal.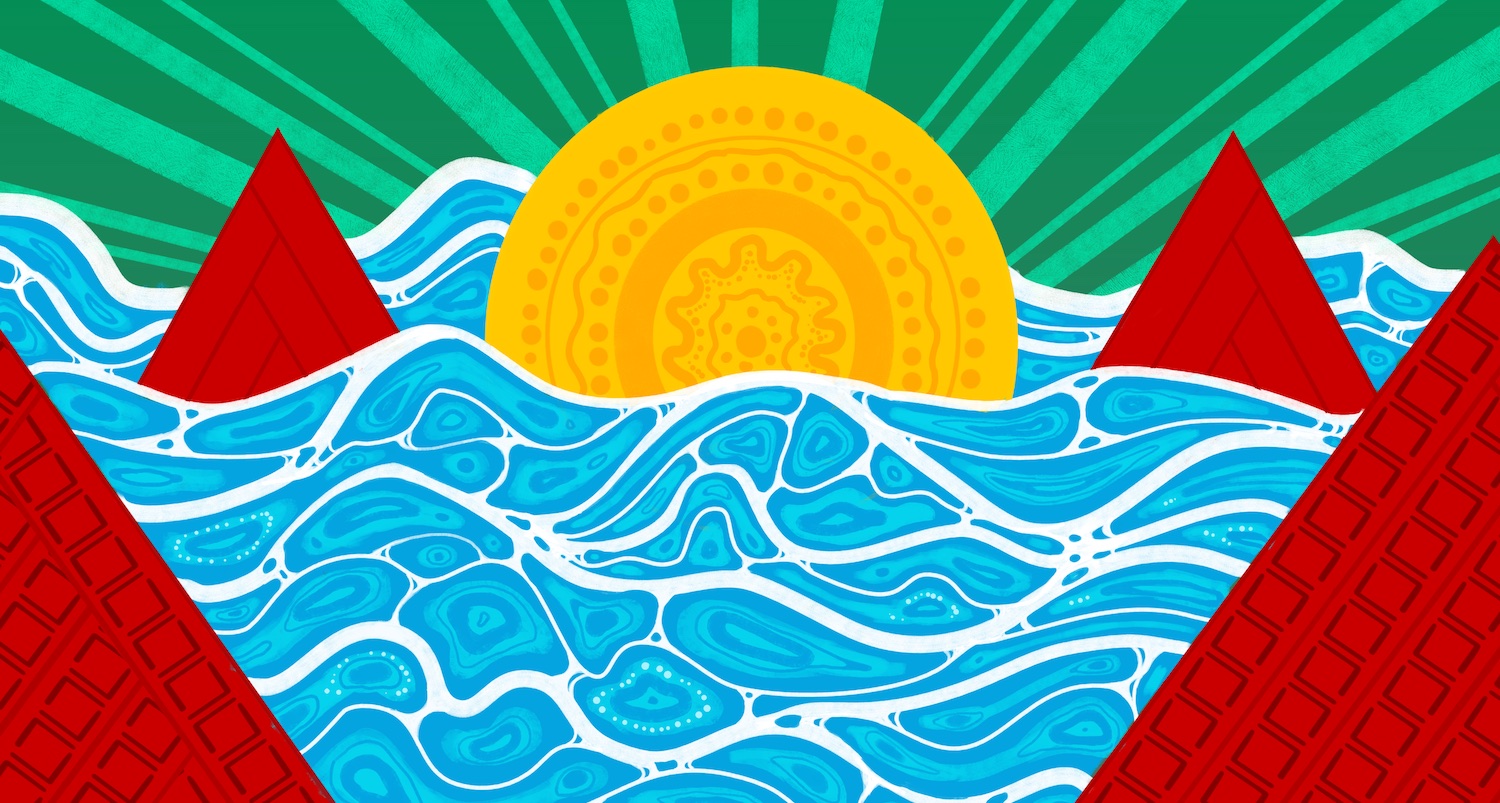 🏉 2023 Brisbane Community Cup Launch 🏉
The Brisbane Lines and the Rocking Horses have launched into their training for this year's Reclink Community Cup.
To celebrate everything Reclink and Community Cup, join us at the official launch event fundraiser this Saturday, 17th June. It's at Netherworld, with free entry, a fund-raising karma keg & raffles, all soundtracked by 4ZZZ DJs
The game itself is going down on Sunday July 30th at Everton Wolves JAFC. Not only will you see these two great teams take flights, you'll also be treated to the likes of Hope D, Square and Yb. Tickets are on sale now and you can grab them here.

🎵 4ZZZ Album of the Week | Sachem - The Bigger Picture 🎵
From the 4ZZZ AOTW Committee: "Longtime listeners to 4ZZZ will already know of local rapper/producer/singer/emcee/poet and engineer Sachem. He's recently been teaming up with Matt Hsu (our former Community Engagement Coordinator) and his Obscure Orchestra, performing on stages big enough to fit the whole production (RPAC, QPAC). 'The Bigger Picture' also captures the collaboration realised in all the technicolour audio brilliance you'd expect wrapped around an important message. Sachem was recently on the Zeds chatting to Friday Neon's Quentin Ellison, sharing his love for Spaghetti Bolognese. Sounded enticing, like this EP."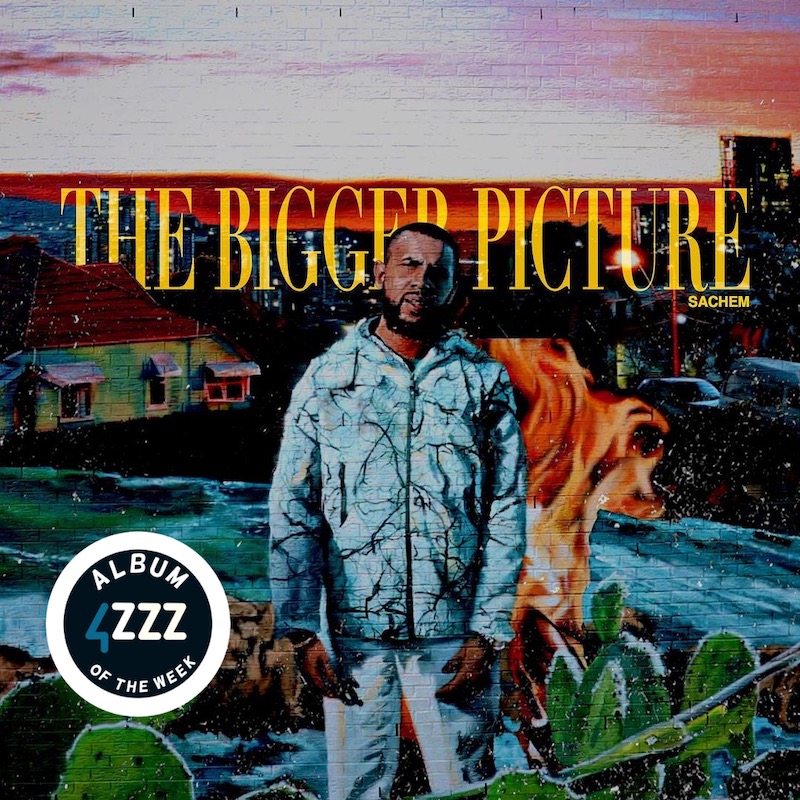 🎸Registrations for RockNRumble CLOSE MONDAY! 🎸
Registrations for Greaser's Rock'n'Rumble are closing in just a few days!
If you haven't registered your band yet, this is your sign! With a prize pack including cash, beers, a headline show, BIGSOUND delegate passes and more. You would be crazy not to apply!
Click through to the registration form & get your application in today.
Registrations close 5PM sharp, Monday, June 19th.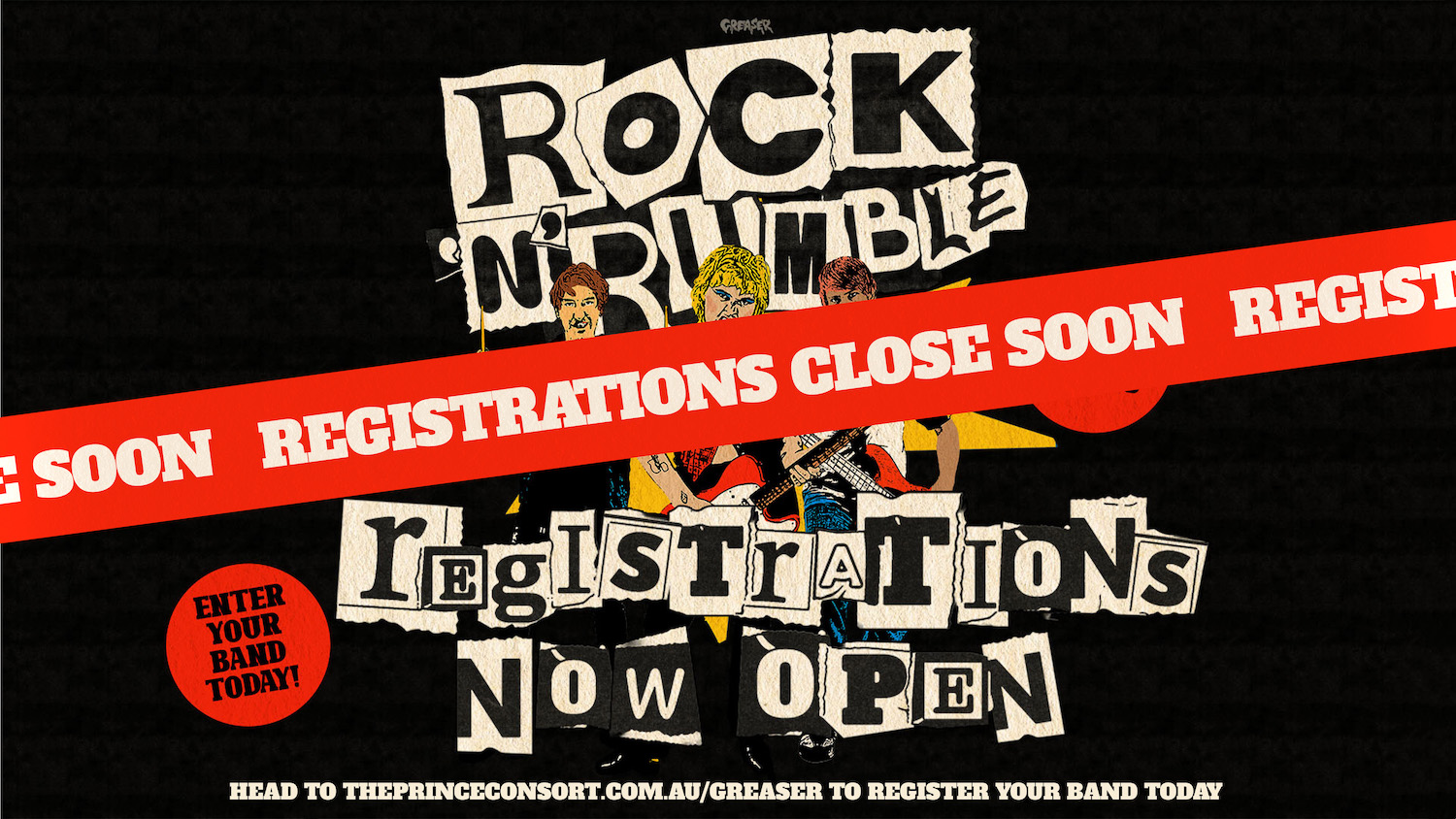 ☀️ Horizon Festival Program Has Launched ☀️
Horizon Festival — the Sunshine Coast's premier multi-arts festival — returns 25 August to 3 September.
This 10-day offering takes place all over the Sunshine Coast — beaches, the hinterland, warehouses. The lot.
Escape the city and get lost in a range of premiere works by local artists, as well as an impressive array of nationally and internationally recognised acts.
From music, visual art, cabaret, theatre, workshops and more; the program is full of free and ticketed events for all ages and interests.
Explore the program and book at horizonfestival.com.au — if you subscribe you'll nab 10% off tickets.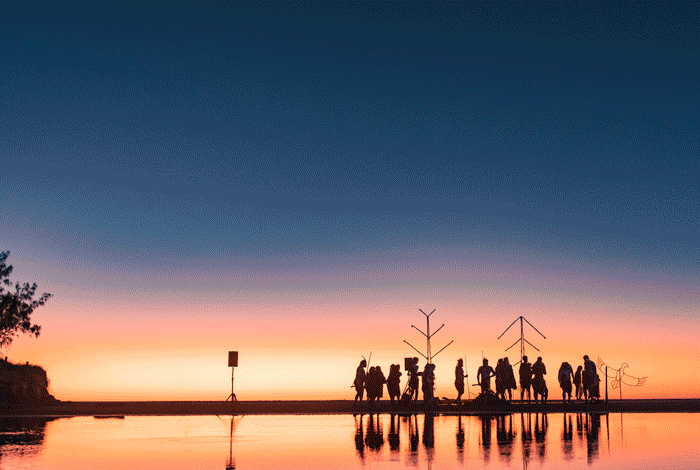 💃 Drag Bingo at The Triffid 💃
Get ready to laugh, dance, and win big at Drag Bingo Brisbane! Join in at The Triffid on June 22nd for a night of non-stop entertainment featuring the fabulous Lulu Lemans, Kathy Pacific and Ivyy Monroe.