Hi friends!! The humidity is up and the vibes are good here at Zed, radiating out sounds, music and thoughts to you all. I've had an absolutely lovely morning, being reunited with faces I havecn't seen in years, namely Briohny and Fern of Radio Reversal who've been kicking various kinds of ass across the waters! 🎵Reunited and feeeels so gooood~ 🎵

Hope you're doing your best to keep Meanjin weird while we wrangle the airwaves for ya! Love and potato chips from Zed HQ! - Matt Hsu
Whoa! Has is really been 10 years of learning to better human with RADIO REVERSAL!?!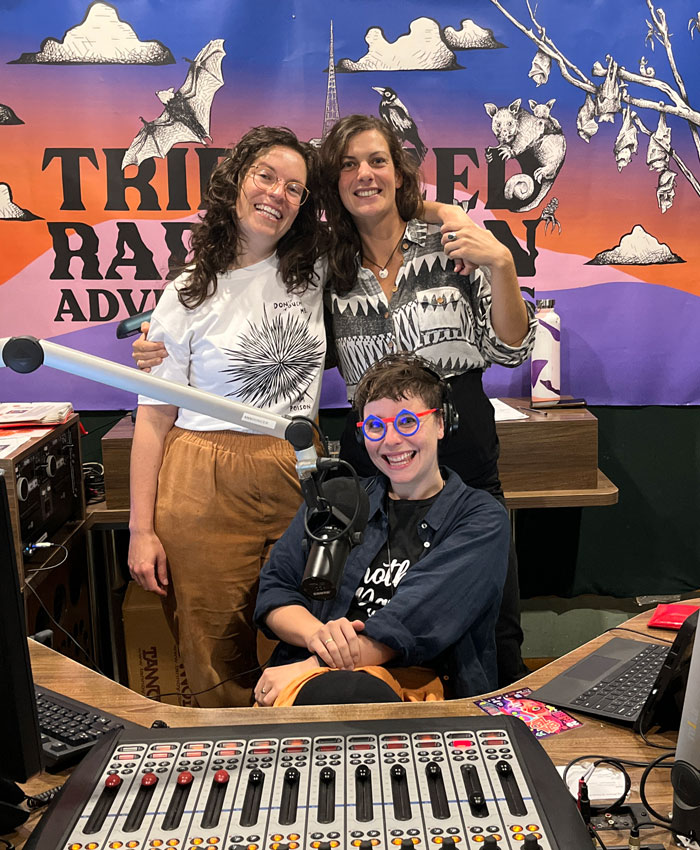 Today was a very special day... we were blessed with the presence of the OG founder and creators of Radio Reversal, each of them Lords of Time and Space and keyholders to the mysteries of our mortal realm and beyond, Anna (with the spectacularly vivid specs), Briohny (left, with the most hair I've ever seen on 'em) and Fern (with great pattern action happening on that that shirt).
I daresay, Radio Rehearsal has been a crucial part of the cultural fabric of progressive sharehouses across Meanjin, I know it was in mine, and they've fully encapsulated our oldie but goldie station motto for a very long time: eduacte, agitate, organise! Congratulations on 10 years you amazing humans!
Each week the team of Smartest People I Know™ drop knowledge and thought provoking discussion. Listen back to today's VERY SPECIAL reunion ep, which in their own words:
"We get the MOST META EVA with the very original Radio Reversers – Anna, Briohny and Fern - reunited in the studio to muse together on love, friendship, struggle, and building worlds through 10 years (!) of Radio Reversal. We think together about what it means to sustain political education projects over time, and how we have learnt to think, grow, dream, and wonder together with the broad and wonderful listenership of 4zzz."
Here lies an epic poster for EVIL ZED 🎃
🚨 Imminent Party Alert 🚨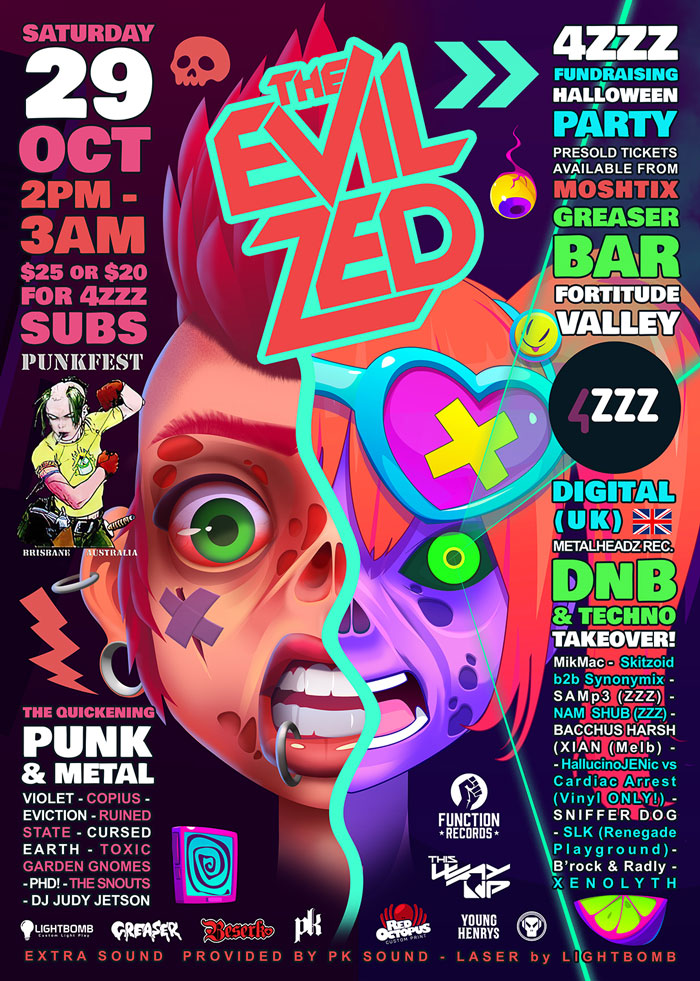 So one of the organisers of this very epic Halloween event wrote some very impassioned text about this event, so what I'm going to do is just let Sam aka Zoku take it from here (I'll even switch to the closest thing to a gothic font, out of these 5 font choices i have):
The EVIL ZED 4ZZZ Halloween party is multi genre mini festival running from 2pm - 3am on Saturday the 29th October at The Greazer Bar in Fortitude Valley. We have two stages so we can program as much mutant music as possible in there, and give you your $25 worth (or $20 bux for ZZZ Subs).

All the (23) bands/DJs/Performers are doing this for the love of 4ZZZfm. Hell, even Bass Camp productions and Lightbomb are donating their equipment (sound system/Lasers) and time to make this party better than anything you have been to in ages.
Chris Converse from PUNKFEST has put a killa band line up together, Samie from Zeds Brisbane Drum n Bass show has managed to score some amazing artists including Digital (Metal Hedz Rec.) from the UK! And Sam (me) who has been organising fun electronic parties since the 90s like The Doof Tent & Brain Banana has recruited artists who really should have already played in Brisbane but haven't yet. IT IS TIME!!!
Do you remember how to mix it up with other subcultures? If yr rusty - then THIS is the party to attend. All proceeds going to 4ZZZ - to help keep media independent and local & encouraging alternative music makers. THIS IS UNDERGROUND BRISBANE.

Capacity for this event 550 - you had better buy yr ticket to avoid disappointment 🙂
Meanjin legend and leader OFA FANAIKA brings whole damn school of legends to 4ZZZ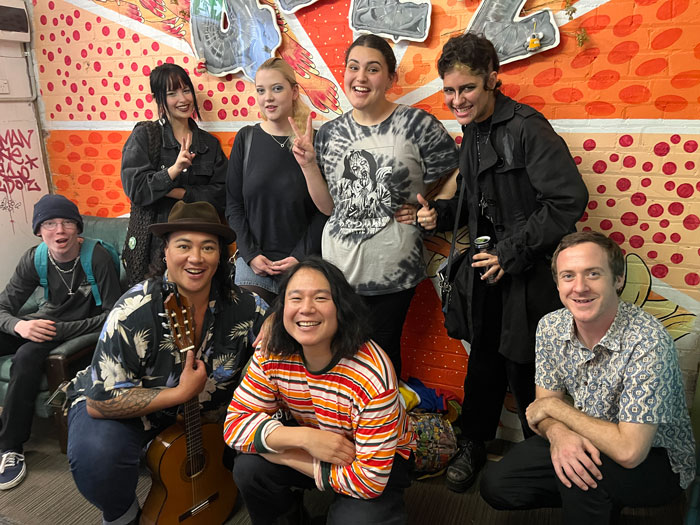 This all unfolded this morning - I invited 4101 legend and a dear friend of mine, Ofa Fanaika, in for a chat on Talking Zeds, and she asked very casually if she could being in a few of her students. I ofcourse said yes, because this isn't just any school, it's Albert Park Flexible Learning Centre who work marginalised youth, using an arts-based curriculum for engagement, and my mind was absolutely blown meeting these amazing young folks and spending time with Meanjin drummer/teacher extraordinaire Nathan Macgregor.
See, I thought I'd be having mostly a chat with Ofa, and meet one or two of her student, but in Ofa style, she made today an opportunity to give five of her students the chance to take up well deserved space with the music they're developing. So much incredible talent in a packed 2 hours, getting to know each of them.
Listen back to one of my favourite times on radio. One of (my many) highlights was hearing Vincent talking about how the students look out for each other at the 57:00 mark
A wondrously eclectic Right Here Right Now ep with Wondrous Fair!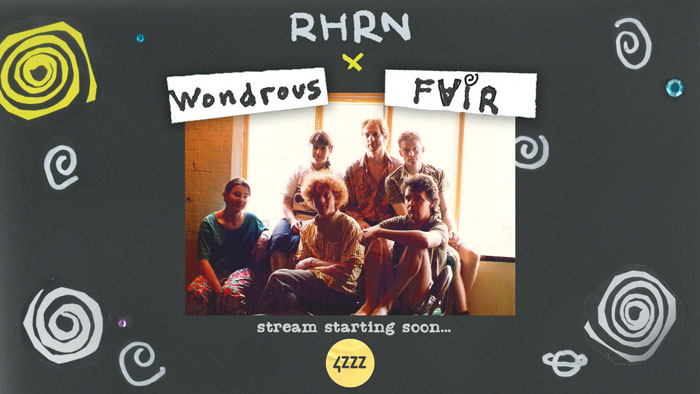 Our RHRN team (such a good team!) were bouncing off the walls about local wonders Wondrous Fair coming! Bella even created this lovely title screen for the Twitch feed, and with Liminal Space's Egg, decorated Studio 3 with spirals and planets!
Headed up by Stephen MacKerras, a 4ZZZ fixture and one of the founding members of Tangled Shoelaces. You might remember Wondrous Fair being our 4ZZZ Album Of The Week back in April!
Watch back to the wild sounds at IG or twitch.tv/4zzzradio or listen back on demand.
The group are a recycled jazz, pop, hard nut to crack rock band who are still trying to complete their various musical art projects. Our new LP SPIRALS has been out since April, comes with an illustrated ZINE and has 24 challenging songs to push you closer to the edge.
Catch Wondrous Fair at the SONIC SHERPA this Sat at 3pm & Avid Bookshop West End on Fri 28th at 6.30pm. Both events FREE!
🎧 4ZZZ TOP 20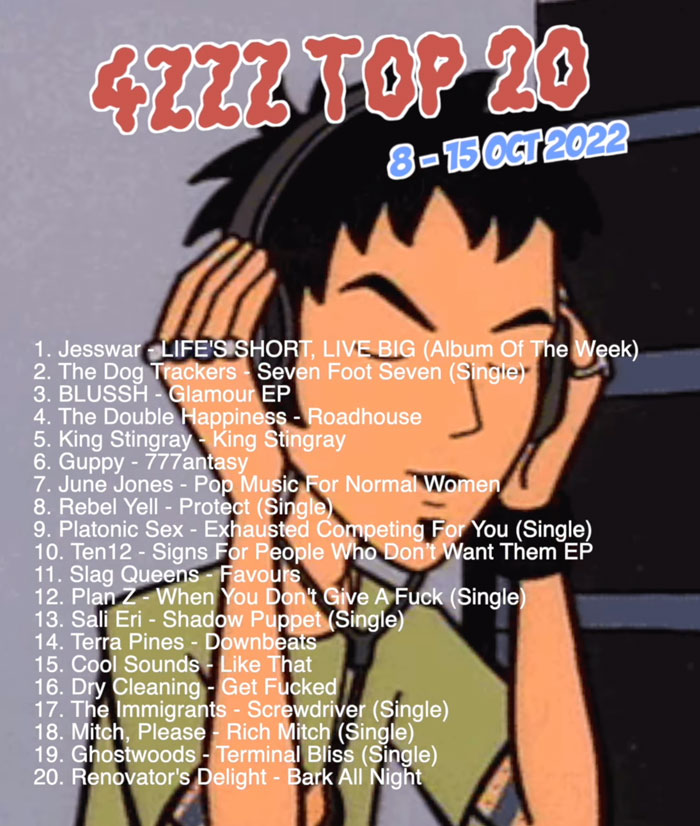 These last few weeks I started putting up our Top 20 most played songs per week on socials! Just wanted to shine further light on the amazing artists that we love here at Zed! Here Trent (if you know you know) enjoying your tunes!
And for those who've never been played on 4ZZZ, if you want to submit your music to us, just pop over here and fill out the form!
More Radiothon Shirts on the way! 🚀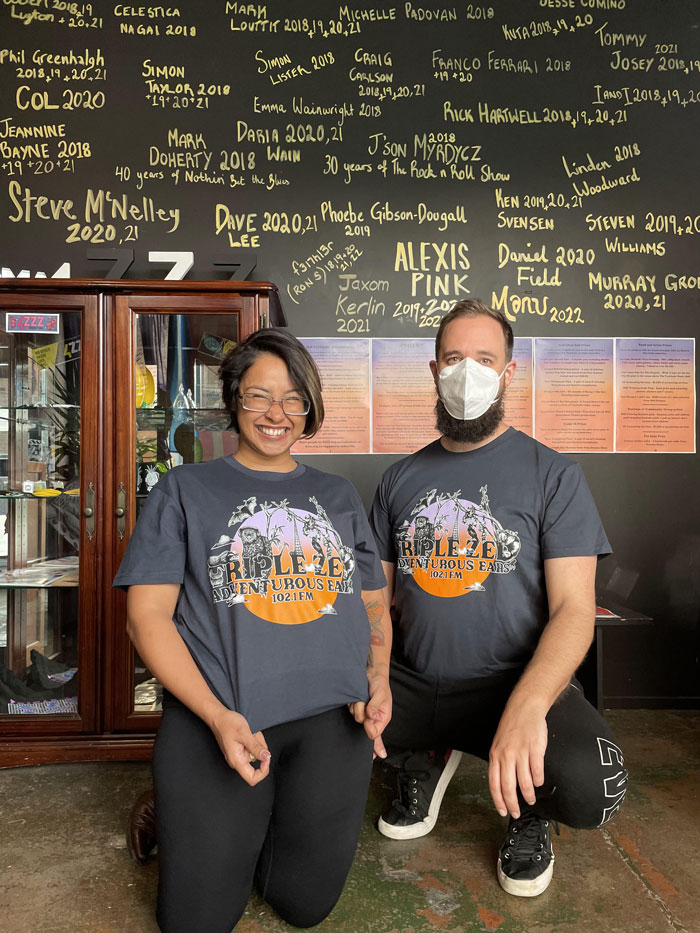 Guess what you did? Ya'll went so hard on our 'Passionate Subscriber' package this year that you sold out the literally 2000 shirts we had! Thank you so much, and know that more shirts are on their way, so they'll be out to you soon. Thanks for hanging tight with us legends!
(that's right, I unleashed the comic sans)
Dots + Loops Fellowship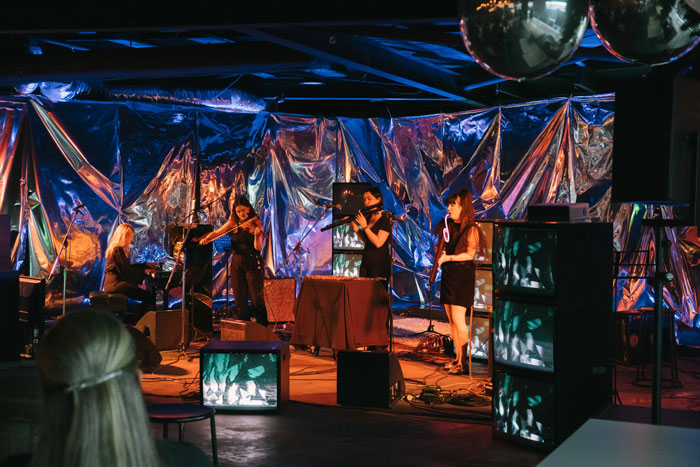 Are you an emerging artist? Maybe a keyboard wizard, an MPC maverick or saxophone sensation? Want to hang out with the Dots+Loops crew this December, be mentored by incredible artists including Jo Davie and Pat Carroll, and perform at Dots+Loops Nonstop 2022 at The Tivoli?
Well check out the Dots+Loops Performance Fellowship!
The Performance Fellowship is an opportunity for emerging artists of all genres to collaborate with artists across different musical genres, expand their practice, and connect with audiences, all leading to performances at Dots+Loops' blow out marathon festival Nonstop.
Applications are NOW OPEN, due 28 October 2022 at 5pm AEST.
Head to the Dots+Loops website for all the details.
The Kidney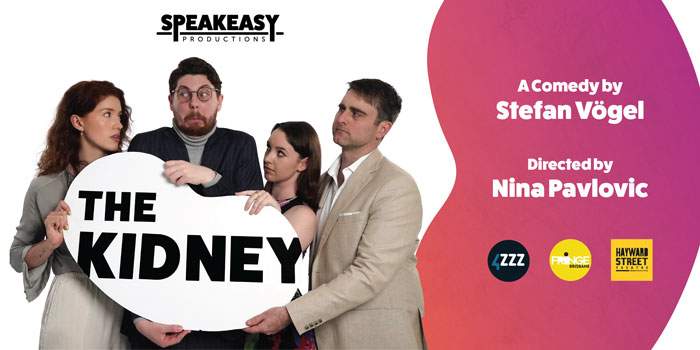 Brisbane theatre lovers! Don't miss the premiere of the dark comedy THE KIDNEY playing at Hayward Street Theatre on the 27th Oct – 5th Nov.
Successful architect Arnold is meant to be celebrating the biggest career achievement of his life this evening when his wife Kate reveals that she needs a new kidney. The evening derails as Arnold, along with his neighbours, debate just 'how far would you go for your loved ones?'
This thought-provoking Viennese dark comedy is a first for Australia and also a great chance to showcase that Germans DO indeed have a sense of humour.
Sunlight Sessions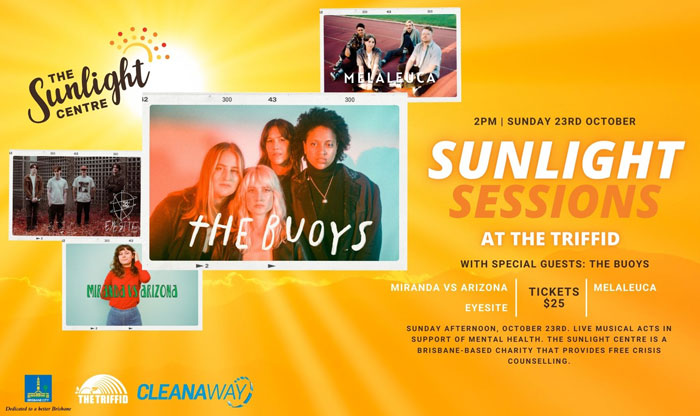 Sunlight Sessions is a celebration of amazing musical talent with all funds raised going towards The Sunlight Centre so they can continue to provide free crisis counselling to the local community.
Headlined by the sweet and savoury all female Sydney outfit The Buoys, joined by Melaleuca, Miranda vs Arizona & Eyesite.
Combine a fizzled out tinder date, a Gumtree ad and a million mutual friends and you get The Buoys! Joining the lineup is Melaleuca, who've wasted no time in developing and locking in their unique brand of grunge, alt-rock and pop with a self-referential twist within their local scene. Miranda vs Arizona frolicks somewhere in the fields of folk-rock and indie-country, and finally, with grunge-infused riffs, thunderous drums, thick bass and catchy lyrics is Eyesite!
Join us at The Triffid on Sunday 23rd October for a celebration of amazing musical talent! Tickets on sale now. Use code SUNLIGHT for special 4ZZZ discount!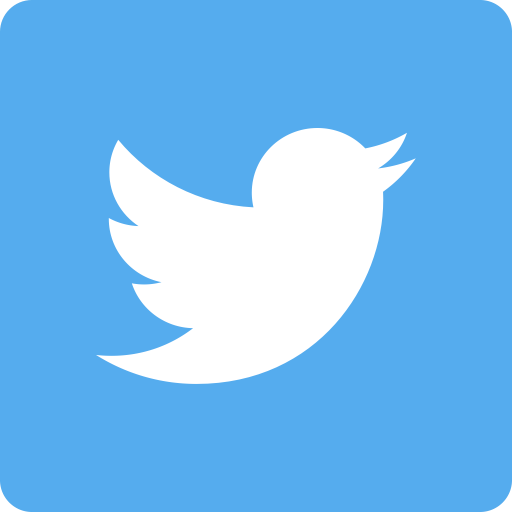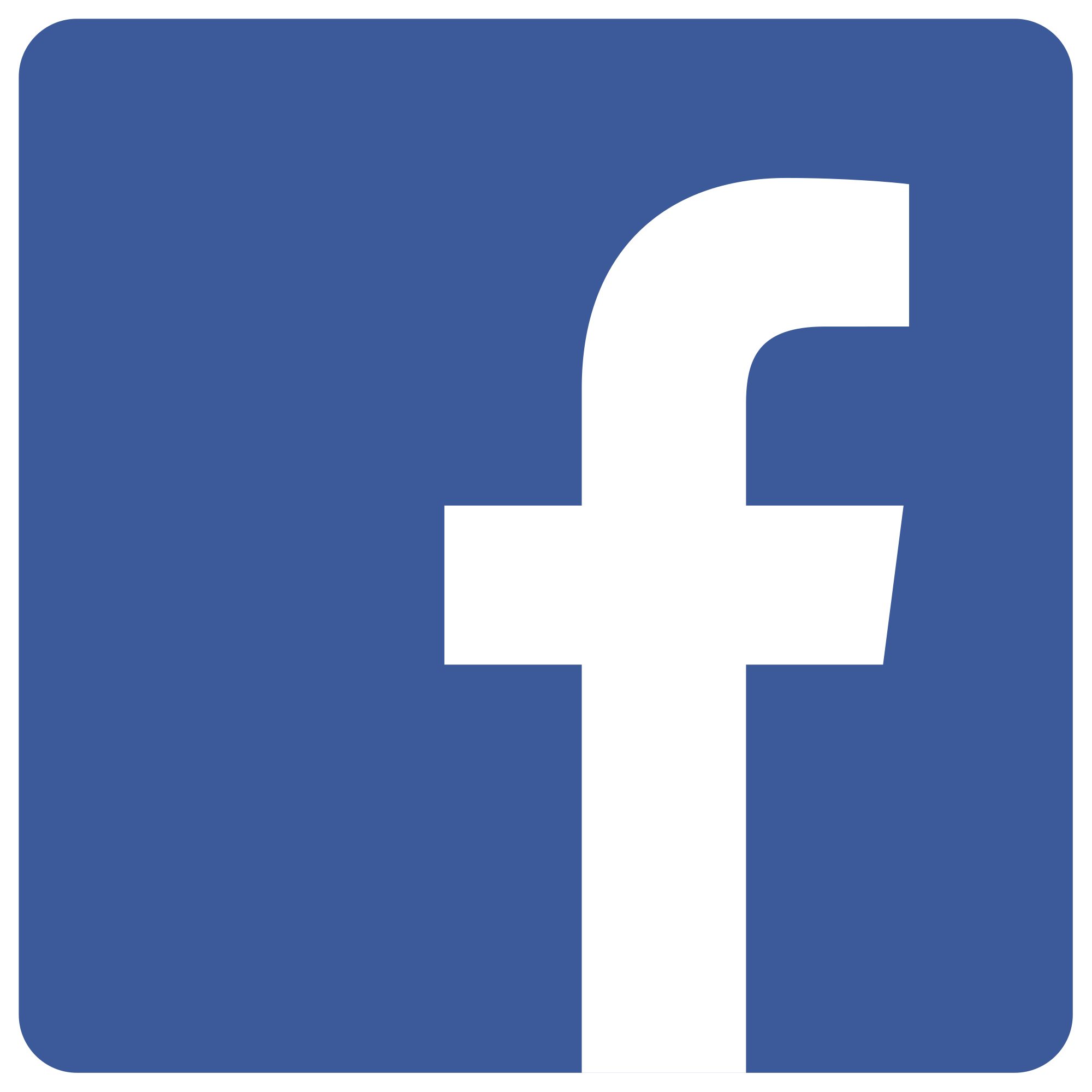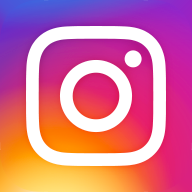 That's all for this week, be sure to check your inbox next week for the next instalment of Zedletter!
For more information hit 4zzz.org.au

[[UNSUBSCRIBE]]
Respectfully acknowledging the traditional owners and custodians of the country on which we live and that their sovereignty over this land was never ceded.