hey lovely folks of Meanjin! It is I, the one who writes these letters to you in the form of 'Zedletters', reaching out to all you kindred souls who believe in grassroots people-powered community arts, music and radio!

I can feel your presence, thanks for being with me! Hope you're having a fine Thursday in your corner of our B-town!

- matt hsu
4ZZZ Social Workers and living legend Marisaaaaaaaa! 🙌🏽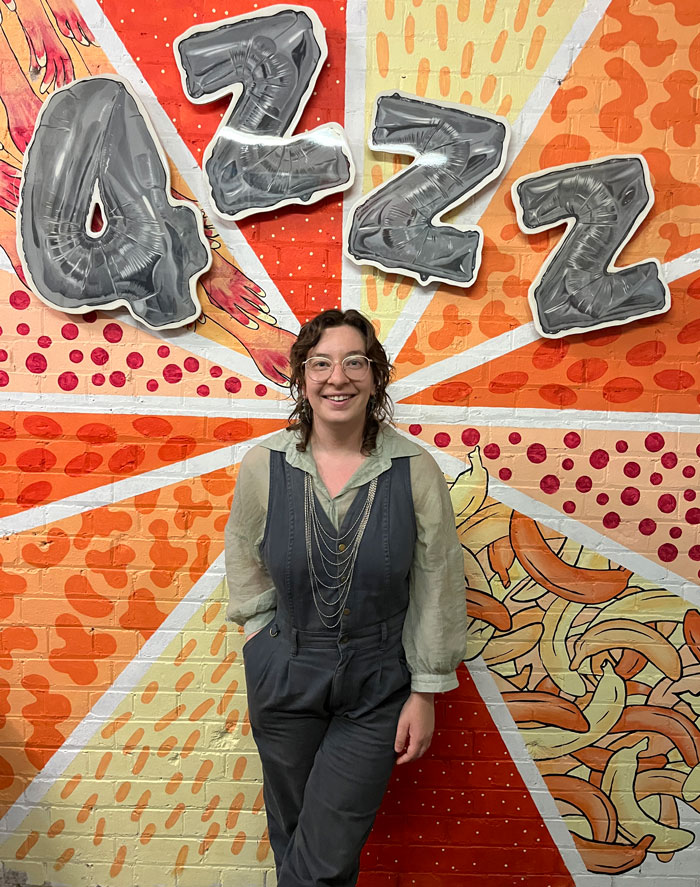 Just carving out a little corner here to show gratitude to our beloved 4ZZZ Social Worker, Marisa Georgiou!

The placement social worker role was only conceived this year, but is already super vital to the Zed community, in no small part to Marisa's sharp instincts, empathy and sense of equity.
Super fittingly, Marisa is an absolute fixture of the Meanjin arts scene, working across disciplines such as embodied movement, social practice, publishing and installation to make cool things happen in our city. What a baddie!
🎧 Femme beat makers 🎹
get on Spare Time for their upcoming beat tape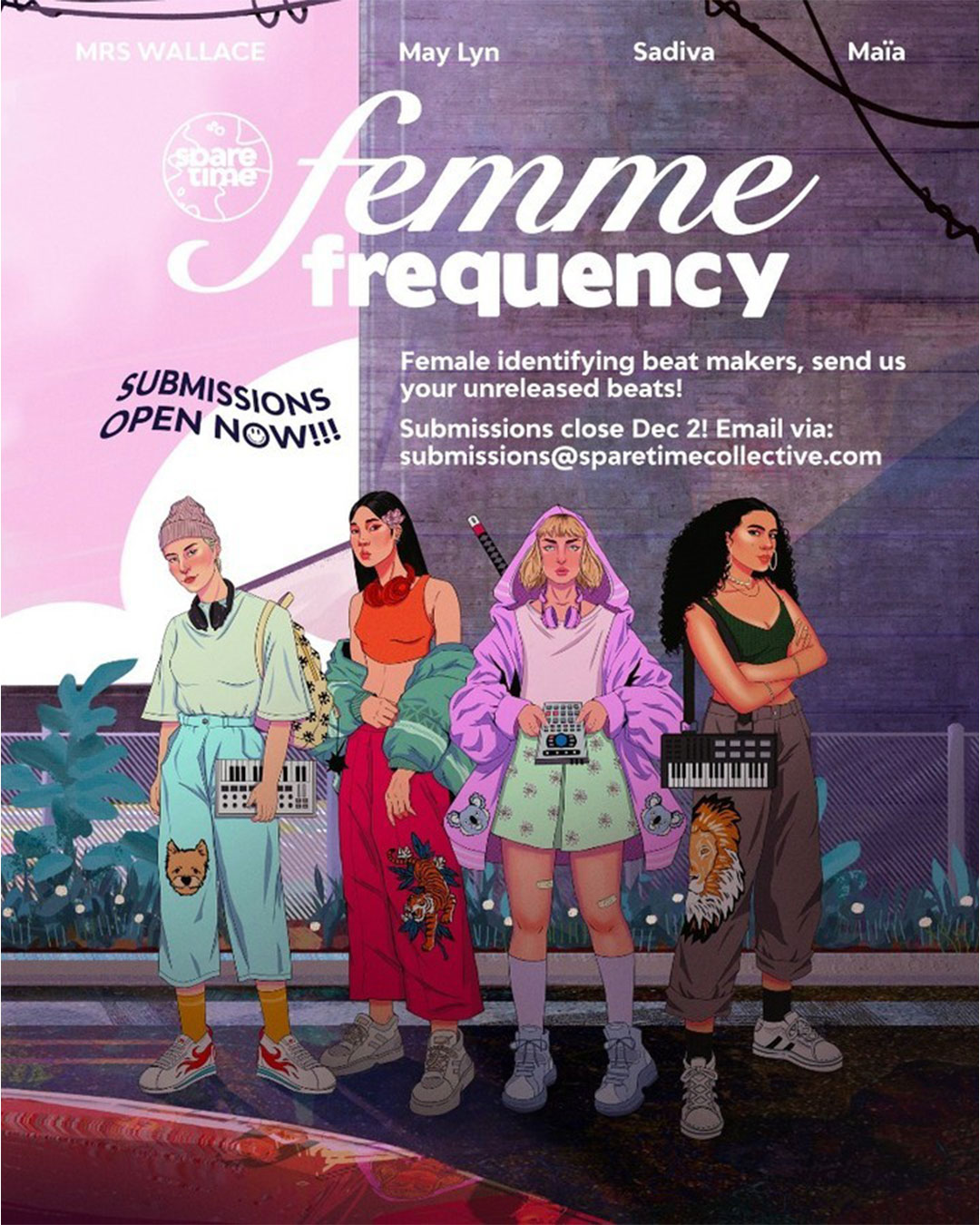 Do you identify as a woman? Do you identify as a beat maker?
Link up with Spare Time Collective for their upcoming beat tape!
The collective of Meanjin beat makers (who also had a tasty show on 4ZZZ), are proud to announce their 5th beat tape showcasing AUS women in the electronic music industry! For it, they're keen to combine forces Australian, talented and often undervalued women!
Ambient music, hip hop beats, electronic noise junk or obscure synth jazz all welcome!
🚨 Please only submit tunes that are unreleased and free from illegal samples!!
🕒 Submissions close Dec 02
📧 Send to submissions@sparetimecollective.com
🙏 Be in good comapny with MRS WALLACE, May Lyn, Sadiva and Maïa!
Dark Essence presents SATAN'S NIGHTCLUB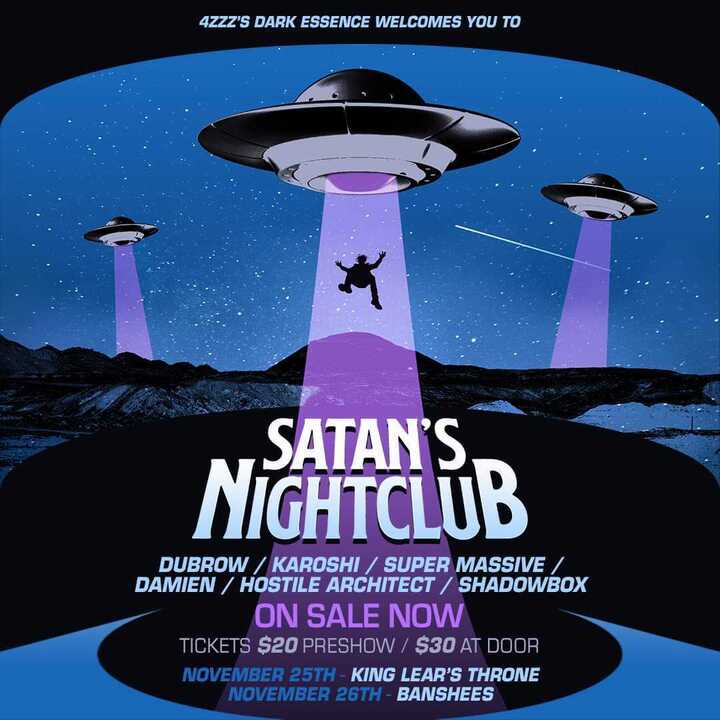 4ZZZ's homebase of electro-industrial music Dark Essence is turning 16!!!
To celebrate, 4ZZZ's Dark Essence presents SATAN'S NIGHTCLUB on 25 Nov at King Lear's Throne and 26 Nov at Banshees.
In the words of Dark Essence's Josh Guinan:
"I'm particularly excited about the headliner Dubrow who is no stranger to Zed. In the 90s he was in the very popular (as in major label popular) political industrial band Insurge who landed many placements in the 4ZZZ Hot 100 and performed at several Market Days."
Cloudland demolished 40 years ago
40 years ago today, Meanjin cultural and architectural icon Cloudland was demolished on November 7th 1982, authorised by that Mr Very-Not-Fun-At-Parties-Energy himself, Joh Bjelke-Petersen.

Relive the 80s moment, through the riots, protests and police intimidation, where an unstoppable group of 4ZZZ journalists remained bent on exposing the murky underbelly of Queensland politics during the Bjelke-Petersen reign: 4zzz.org.au/podcasts

Our podcast 'From A to Triple Zed', our original 4ZZZ podcast series diving into the station's archives to explore the patchwork past, cultural significance and incredible stories, including the moment in time
ALSO! To get a Meanjin historian angle from today, listen back to this morning's Talking Zeds ep where Andrew Bartlett interviewed historian and activist Chris Salisbury!
VALLEY FIESTA X 4ZZZ
👯‍♀️👯‍♂️👯‍♀️👯‍♂️👯‍♀️👯‍♂️👯‍♀️👯‍♂️👯‍♀️👯‍♂️👯‍♀️👯‍♂️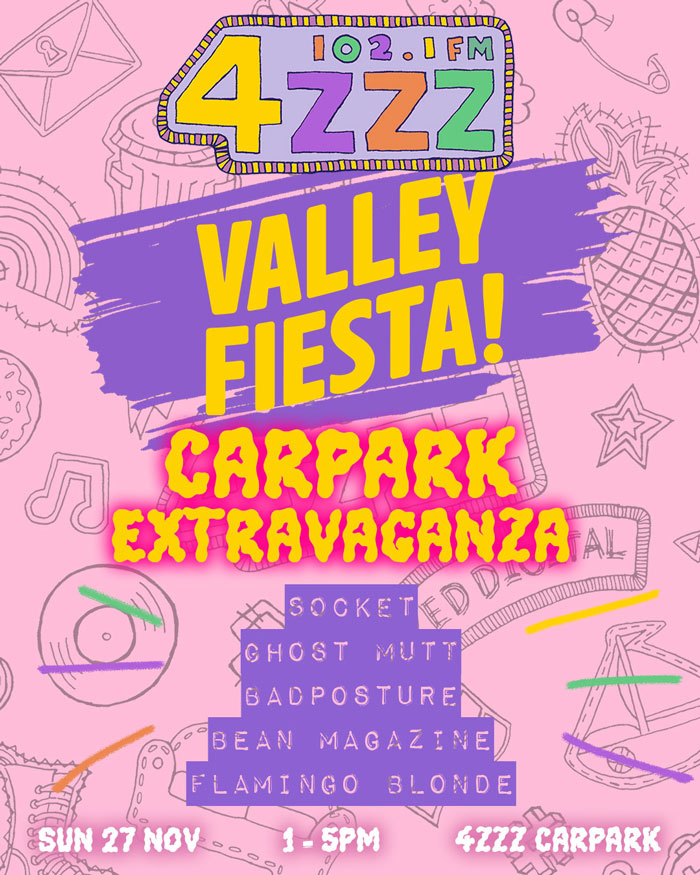 You like fireworks & bubble machines & confetti & confetti & t-shirt cannons & acrobats??? We can't promoise any of that!! But we can promise a damn good time with some of the best and shiniest Meanjin acts!
We're bringing Valley Fiesta into the 4ZZZ Carpark with the aptly titled: 🙌🏽 4ZZZ Valley Fiesta Carpark Extravaganza 🙌🏾
ALL AGES and FREE with a fittingly extravagant lineup of Meanjin icons and emerging legends!
FLAMINGO BLONDE
BEAN MAGAZINE
SOCKET
GHOST MUTT
BADPOSTURE

Come through Sunday 27 November, 1-5pm
4ZZZ Carpark (291 St Paul's Terrace, Fortitude Valley)
'Your Pals' on Liminal Space next week!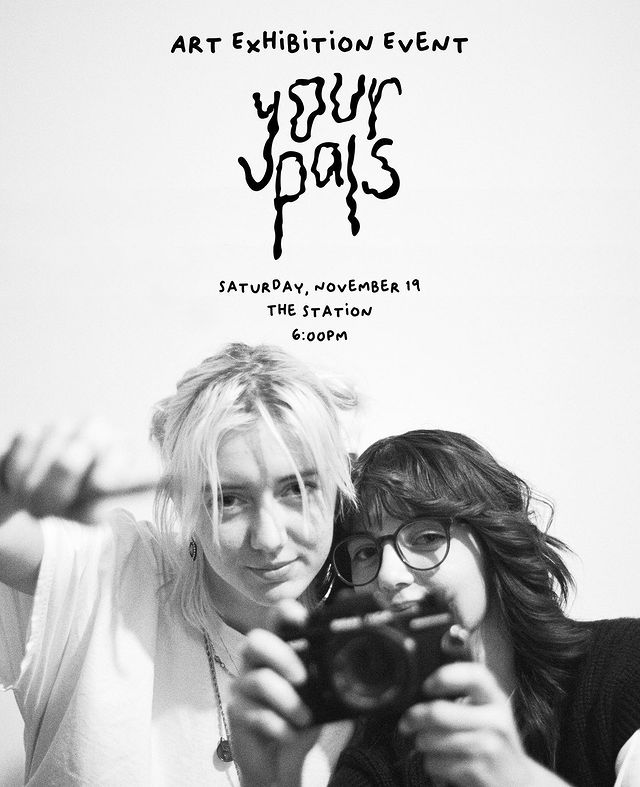 Fun Meanjin happenings afoot from Your Pals!
Brainchild of local characters Izzy and Sam are chattin' with Egg on Liminal Space next Wednesday 1-3pm about Your Pals, a brand new art collective based in Brisbane. This exhibition will be the first of many, showcasing the works of local artists, and local pals: Izzy and Sam!
Go witness the birth of a shiny new Meanjin art collective! Get deets and cheaps tix $6.36 (!?!)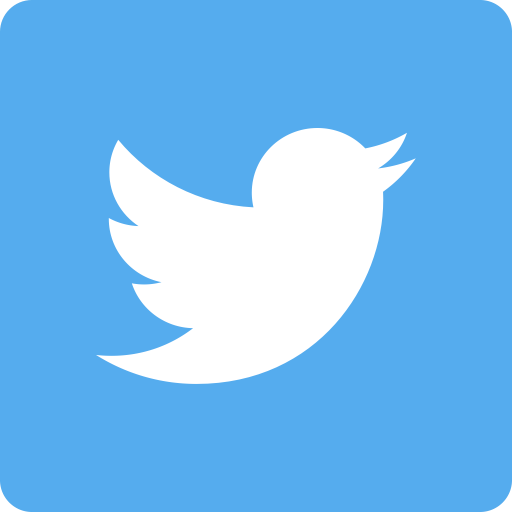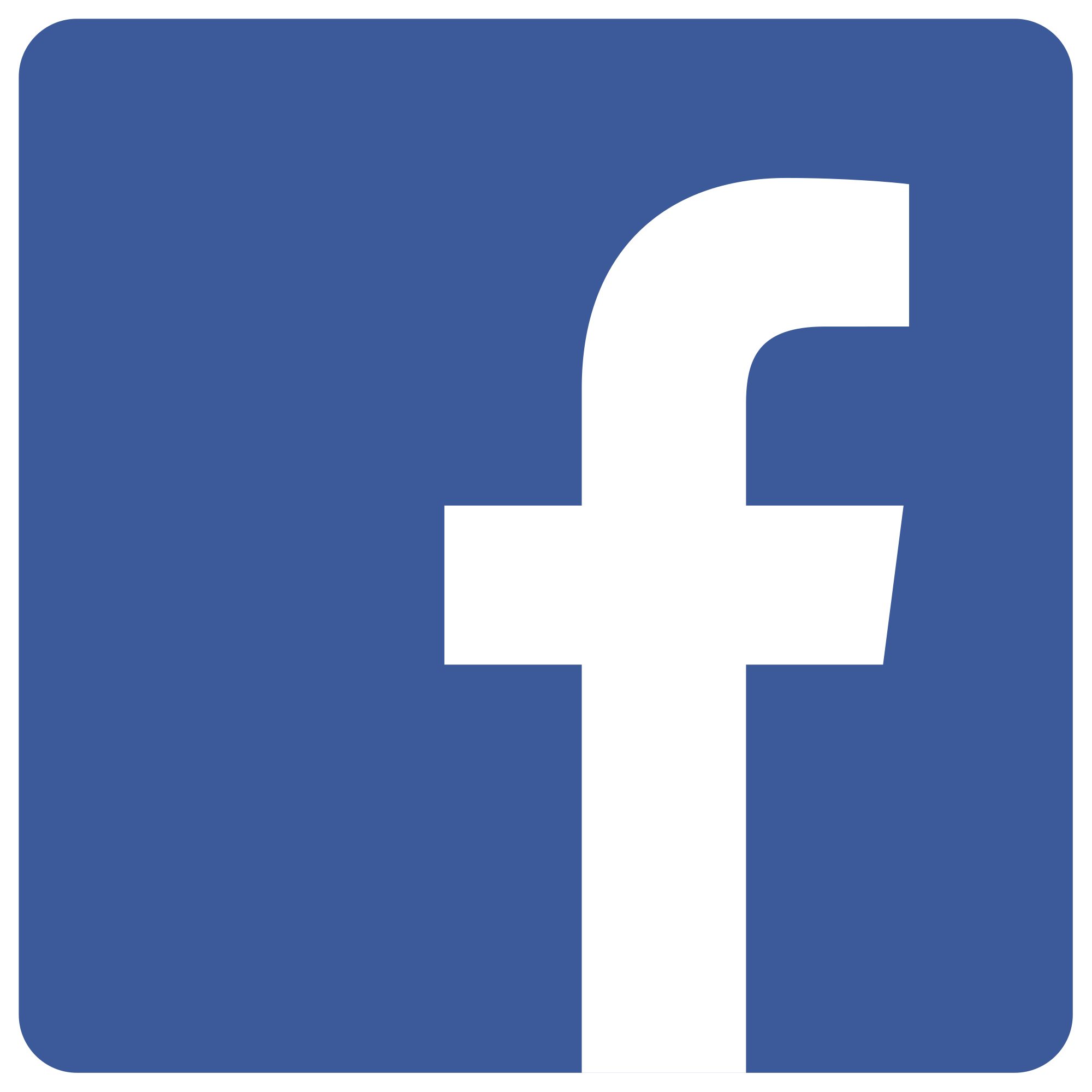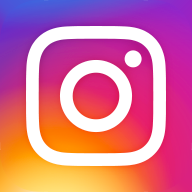 That's all for this week, be sure to check your inbox next week for the next instalment of Zedletter!
For more information hit 4zzz.org.au

[[UNSUBSCRIBE]]
Respectfully acknowledging the traditional owners and custodians of the country on which we live and that their sovereignty over this land was never ceded.