We've had some excellent 💘 Valentine's Day 💘 programming this week and we wanted you to know that if your big day was less than romantic it's not too late to give the gift that keeps on giving… A 4ZZZ SUBSCRIPTION! - Subscriptions are annual so you always know what to give EVERY 👏 SINGLE 👏 YEAR

(That's right this is a shameless 4ZZZ subscription plug, if big corporations can capitalize on love then so can we!)
NOT FOR PROFIT | GRASSROOTS | INDEPENDENT MEDIA | ACTIVISM | THE ARTS | LOCAL MUSIC | NEWS | COMMUNITY
AND NOW
but possibly always? 🤔
ROMANCE

If that doesn't turn you on then nothing will... Subscribe today... You know you want too 💋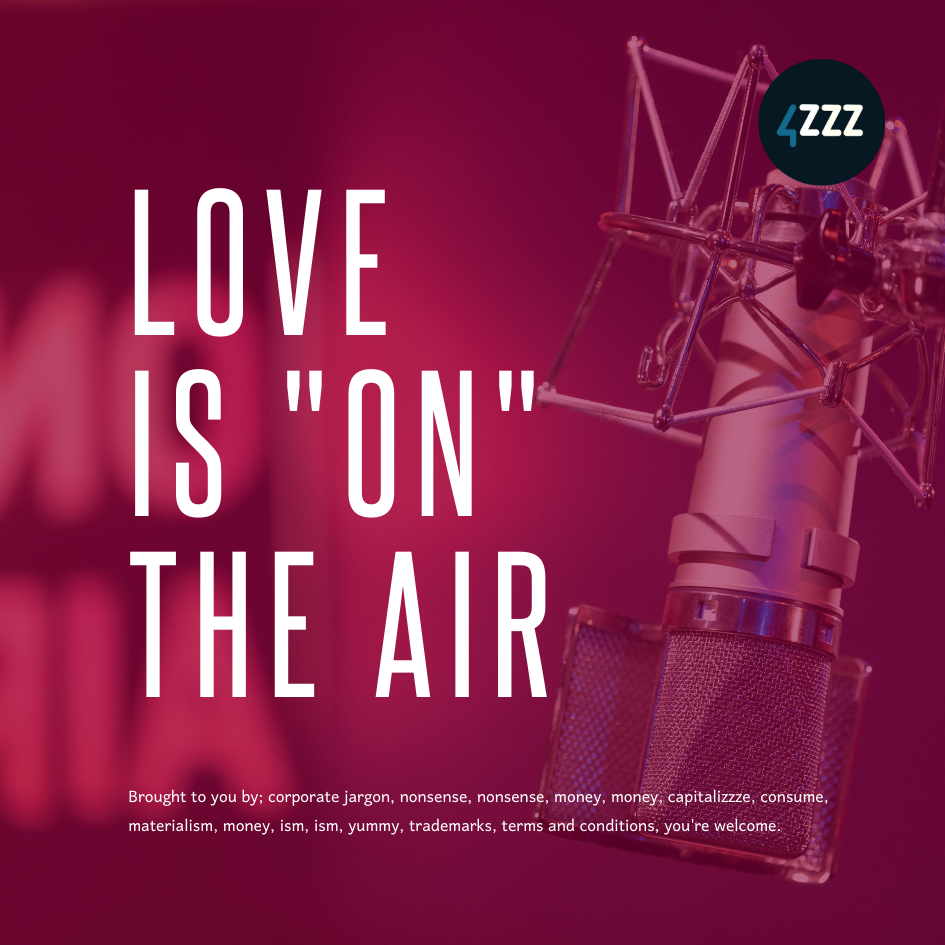 🎸RHRN | Dancing Water 🖤
I got to hang out with the Right Here Right Now (RHRN) crew and watched as these incredible young people platform live music every Tuesday night at 6pm. This week they had a band you should absolutely get to know; Dancing Water, a Neo Soul/Punk band. Nadine has an incredible presence filling the airways with vocal tones of liquid gold. Dancing Water's message is a powerful one, fighting for BLAK rights 🖤 BLAK lives 💛 and BLAK love ❤️ in so-called 'Australia.' Honestly, it was the best Captain Cook's Dead Day I could have asked for.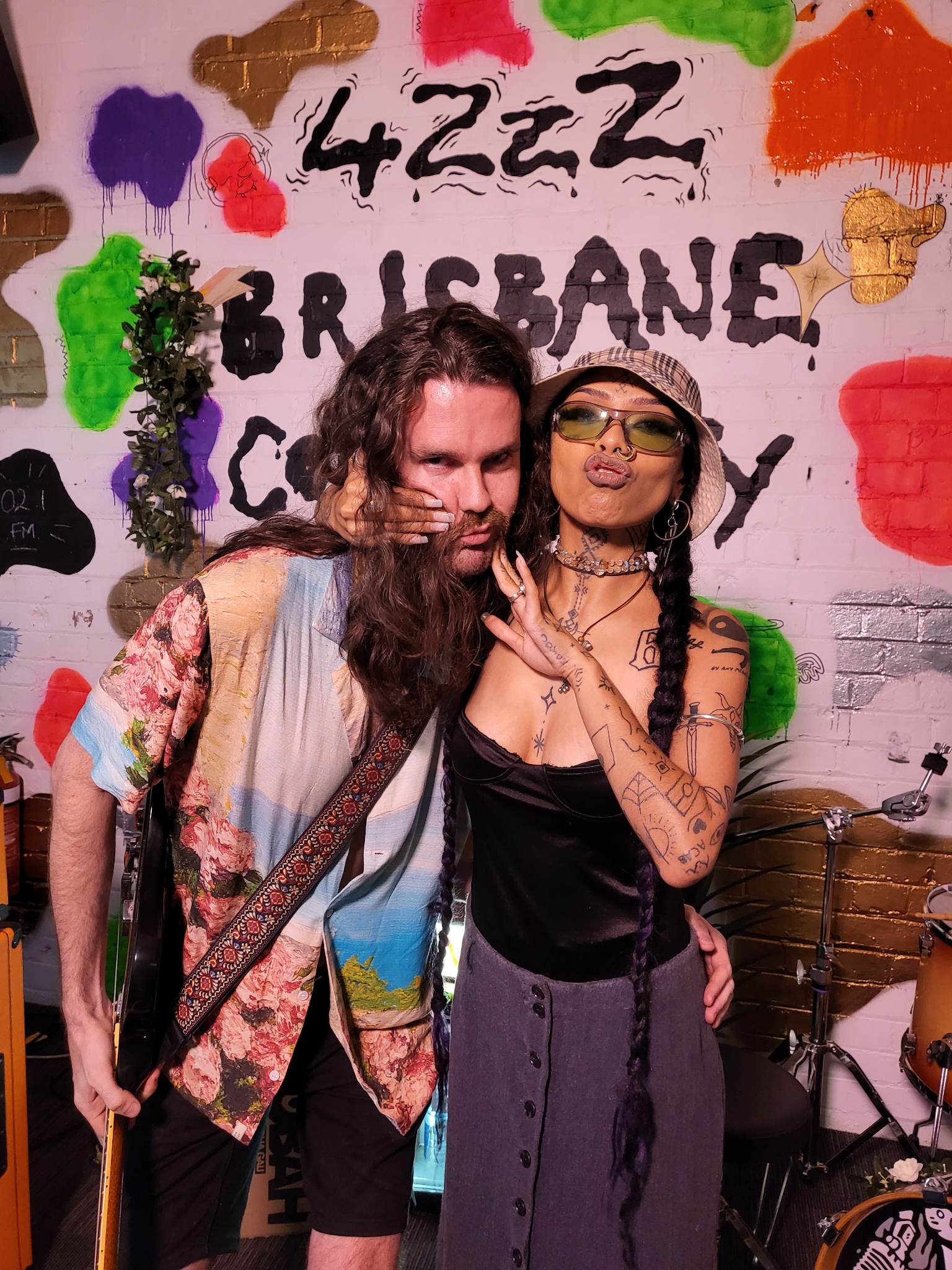 ❤️ Sibling Station Love | Kelly Whitworth 3CR 📻
Kelly Whitworth is the Producer of Dr Joe Toscano's "Anarchist World This Week" at 3CR Naarm/Melbourne, which we broadcast Thursdays at 18:00 on Zed Digital. Kelly is holidaying in QLD and came up from the Gold Coast to visit. She has never been to Meanjin/Brisbane before, and was thrilled to be shown around Zed HQ by our very own Blair Martin (Queer Radio & Zed Digital Coordinator).

Kelly is a Zed Subscriber and regularly tunes in. She was ecstatic to meet people whose programs she listens to, able to yarn about important stuff to do with community radio - and all on World Radio Day too!!!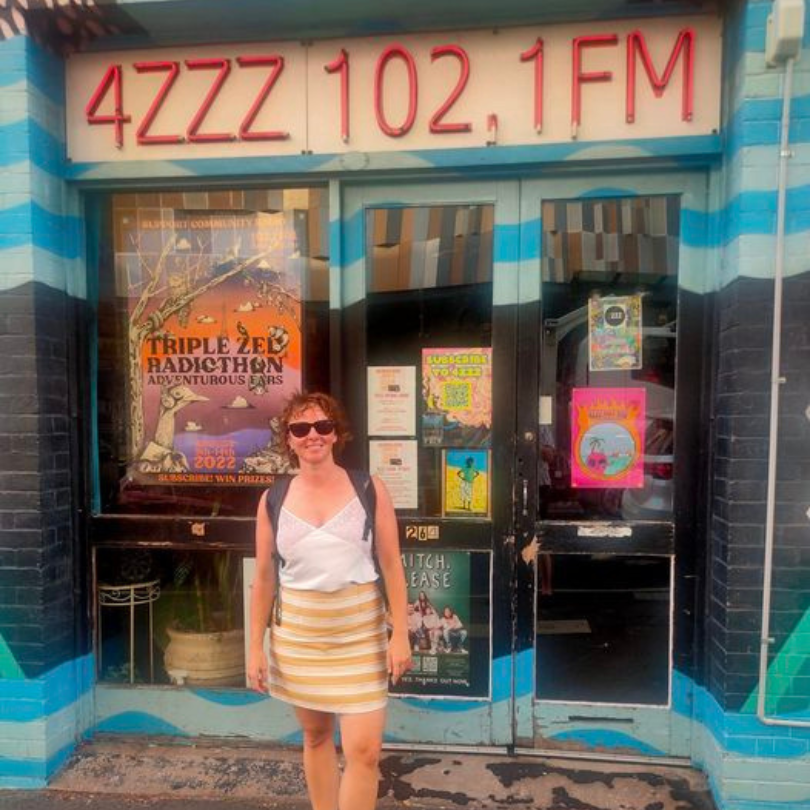 🎶AOTW 💿

Charlie Needs Braces - Saltwater People

From the AOTW Committee - "Proud Guringai woman, a descendant of Bungaree and Matora, Charlie Needs Braces has been grabbing our collective attention since releasing singles such as 'Yanoo' and 'Saltwater People'. The title track of the album 'Saltwater People' has been the second most played track on 4ZZZ these past weeks. Like in the aforementioned title track, the signature driving percussive hooks, layered harmonies and punchy instrumentals form the sort of artful pop you'll find all over this album. We think you'll really dig it."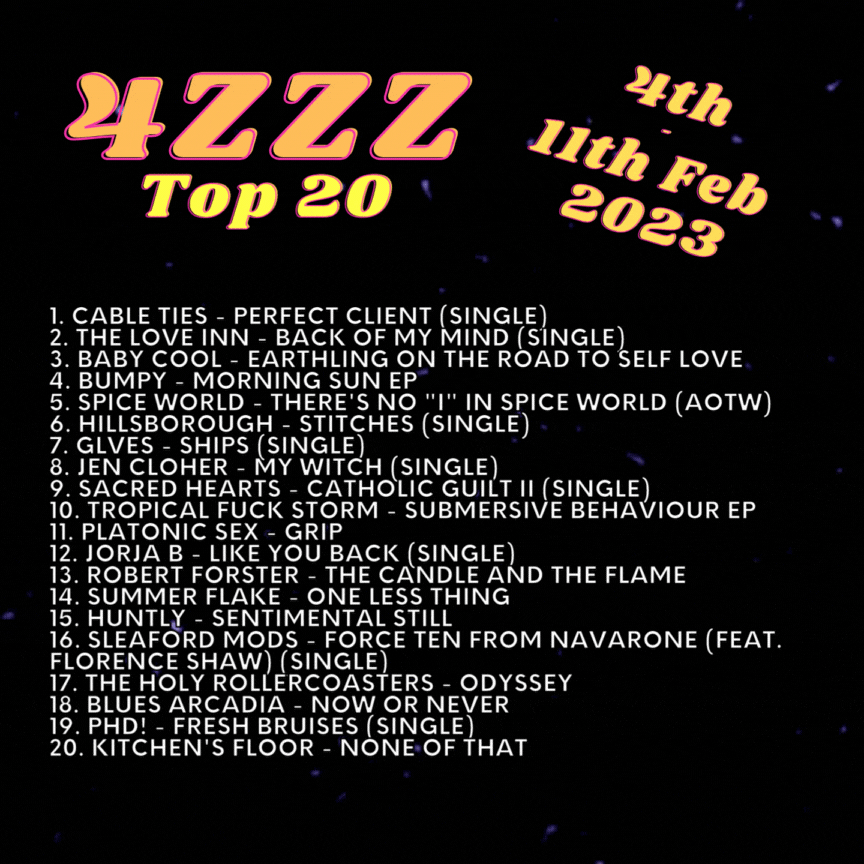 📰 Reviews Central ✍️
If you follow our Social Media you'll notice some awesome reviews coming out of our 4ZZZ Reviews Team. Chris Cobcroff attended Laneway Festival and wrote a really in comprehensive review of his experience which you can read right here.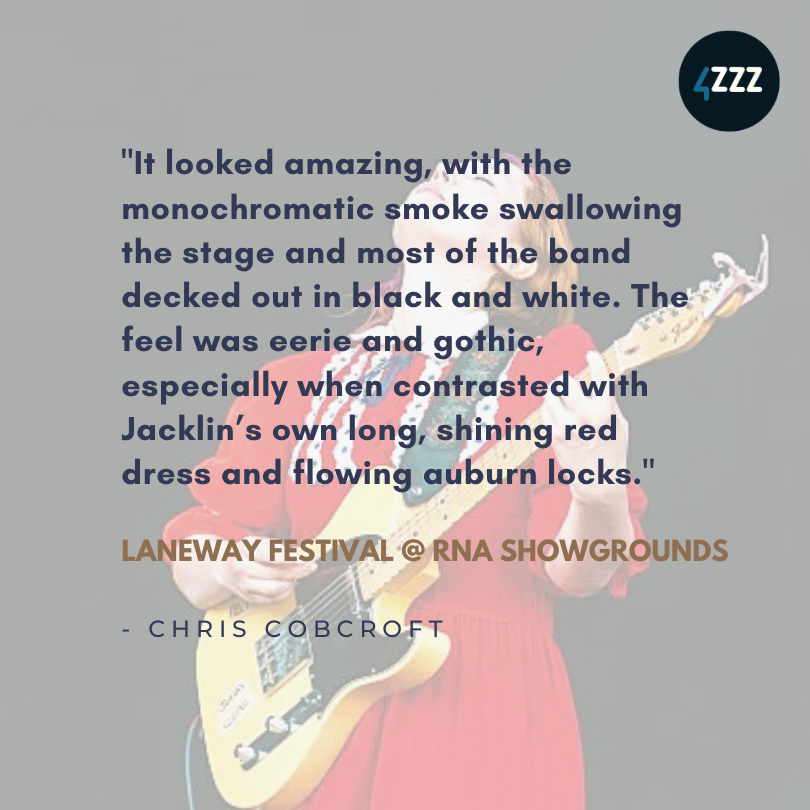 ❓ Zed Trivia ❓

John Woods - 12 noon, 8 December 1975.

"You're listening to 4ZZ-FM in Brisbane bringing you stereo FM rock on a frequency of 105.7 megaherz."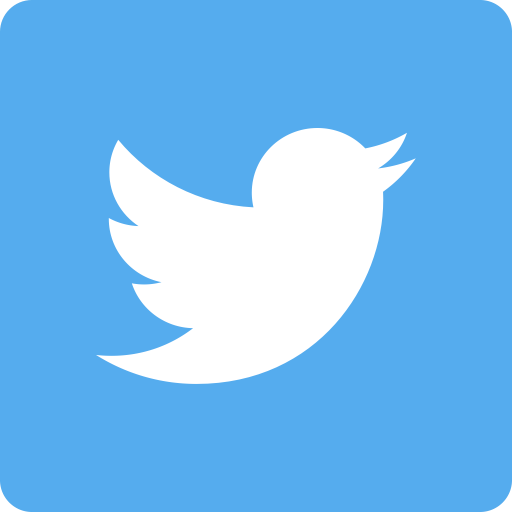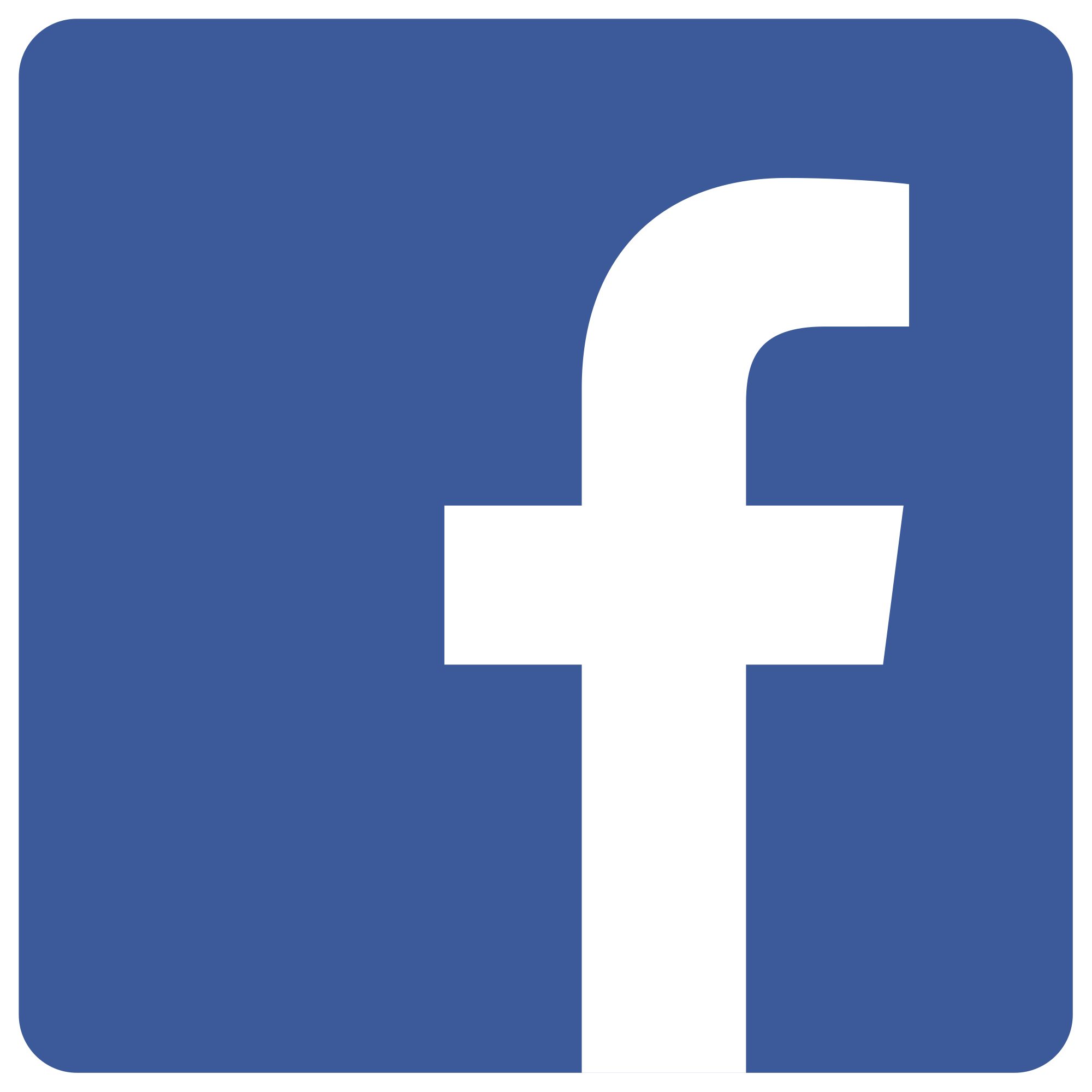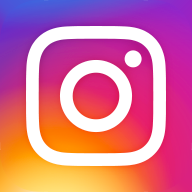 That's all for this week, be sure to check your inbox next week for the next instalment of Zedletter!
For more information hit 4zzz.org.au

[[UNSUBSCRIBE]]
Respectfully acknowledging the traditional owners and custodians of the country on which we live and that their sovereignty over this land was never ceded.