It's starting to RAMP UP this week with many 4ZZZ program events coming your way as well as big annual community celebrations.
I'm so excited for all of it, get amongst it Zed fam!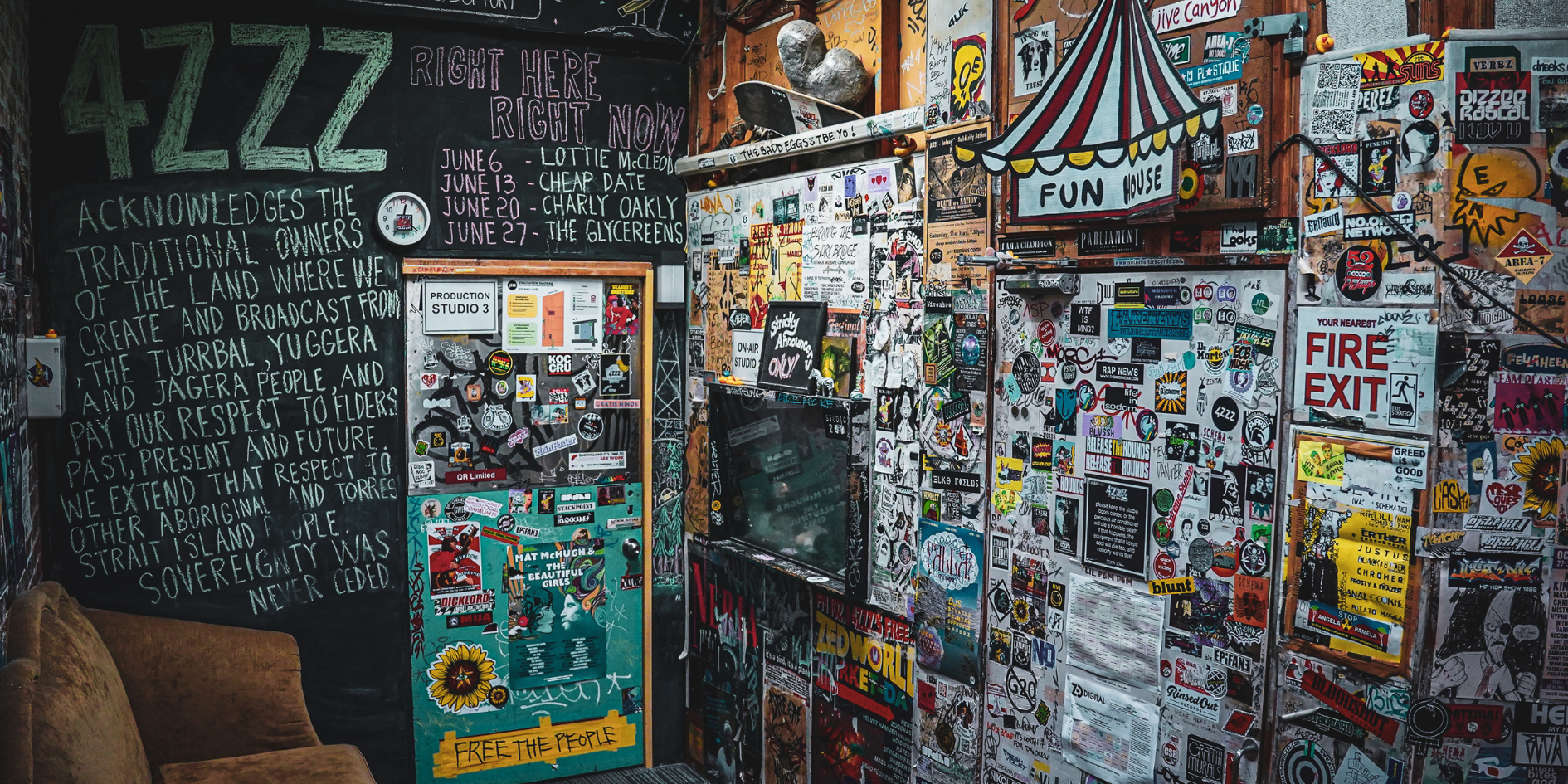 🎷 Ska Trek Turns 30! 🎺
4ZZZ's Ska trek is turning 30, and they're throwing a party ON AIR and IN PERSON!
Tune in Thursday, 15th of June, from 8 PM to hear past & present announcers come together on air to join in the celebration.
Then rock up to The Cave Inn, Saturday 17th, for a brew, a pizza, and a skank! See The Snouts and Fiesta Fiasco, as well as meet the Skatrek crew!
Let's celebrate the 30th birthday of Australia's longest-running Ska radio show! Skatrek, on 4ZZZ!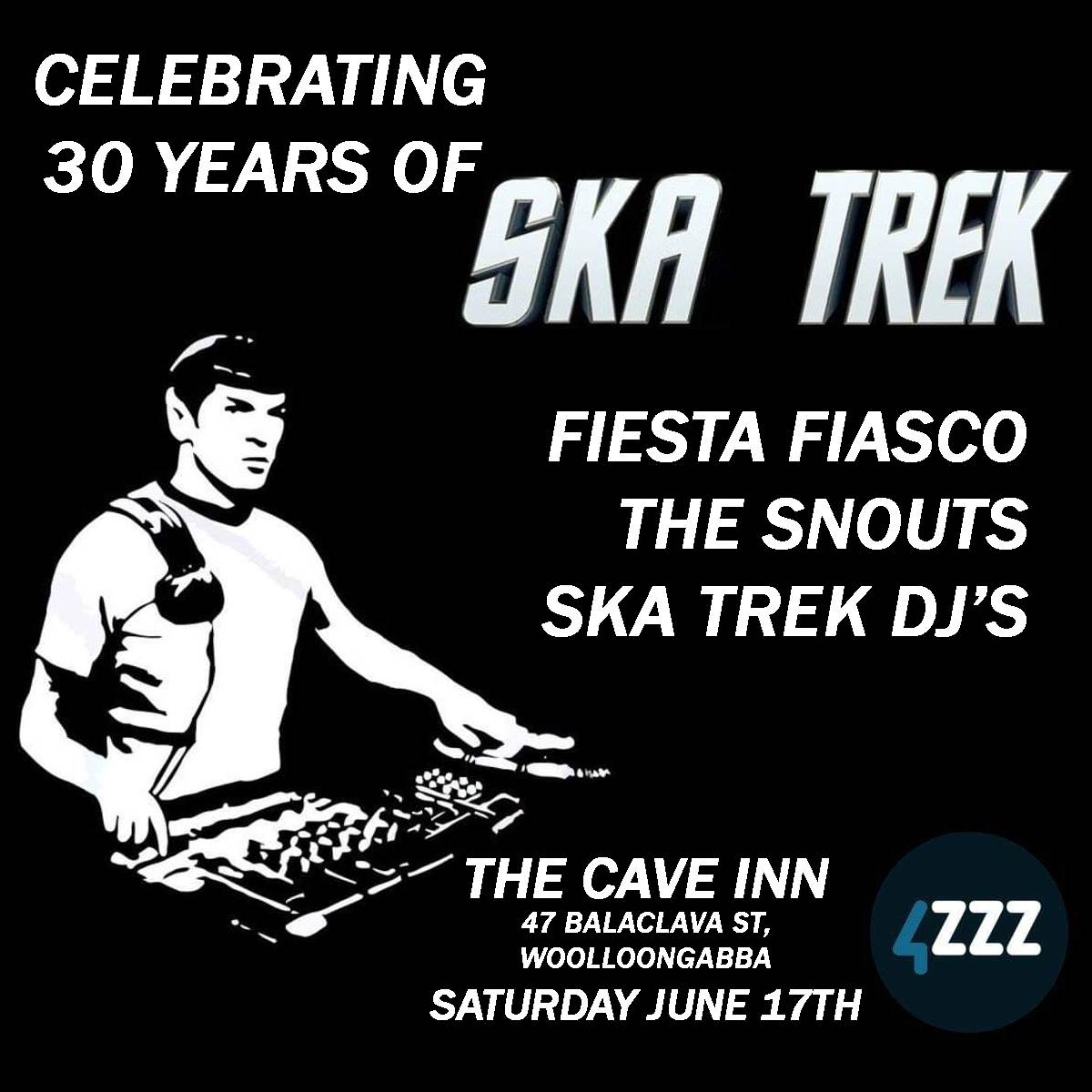 👾 Indie Dev Night | Zed Games X Netherworld 👾
Zed Games are teaming up with Netherworld for the return of Indie Dev Night, showcasing the work of local game developers!
Head over to Netherworld on Thursday, the 15th of June, from 6PM where Brisbane games studios and indie artists will be ready to show off their creations!
Schrodinger's Cat Burglar: A quantum puzzle adventure starring a cat that can be in two places at once - by Abandoned Sheep

Asiramyth: A JRPG card strategy game - Brenton Finkel

Sea of Survivors: A pirate horde survival game - Nah Yeah Games

The Thief, the Witch, the Toad and the Mushroom: A folk tale visual novel - Ashtown Games

Whatever Happened to Ruth MacArthur: A spooky mystery - Ivan Randall

Bears in Space!: A retro, futuristic FPS - Broadside Games

Cosy Kingdom: A casual adventure game with puzzle elements - Made By Fraser

Sumorbit: A physics based fighting game where planets sumo wrestle - Jett Williams
FREE ENTRY 6PM to 9PM more event details here.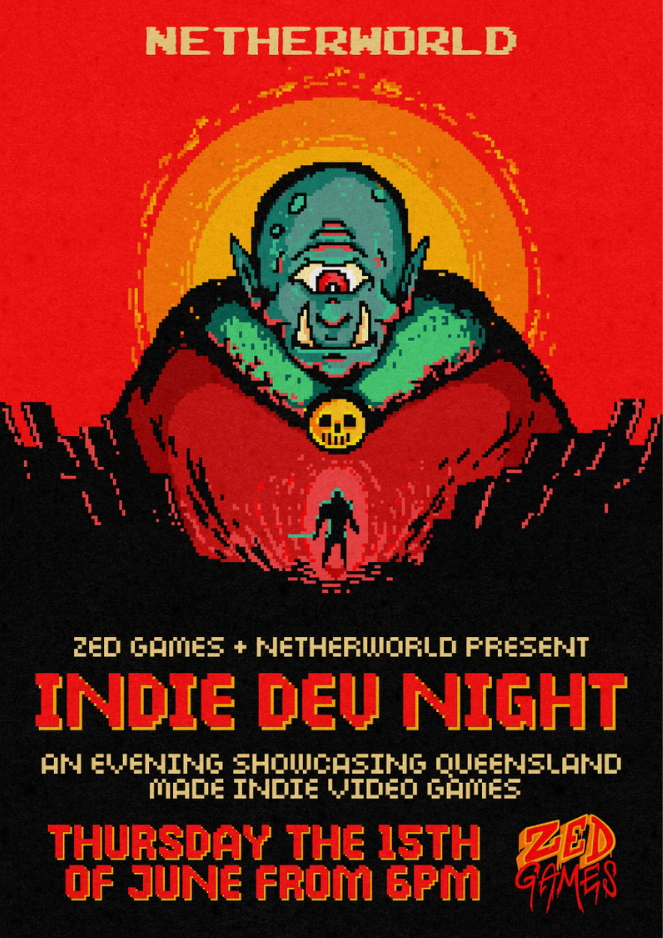 🏳️‍🌈 Meanjin People's Pride Community Call Out 🏳️‍🌈
Join us in the good fight, building community and having a gay old time.
We are seeking expressions of interest from all types of artists for our stone wall commemorative event July 1st in The Valley.
Writers | Poets | Comedians | Activists | Community Groups | Retail & Food Market Stall Holders | Drag & Burlesque Performers | Bands | DJs | as well as folk who can speak on the changes societal changes post stonewall riots
Meanjin People's Pride is a grassroots LGBTQIA+ group wanting to run a decorporatised and decommodified Stonewall celebration event centering First Nations, trans and s-x workers & all marginalised members of our queer community.

Email: meanjinpeoplespride@gmail.com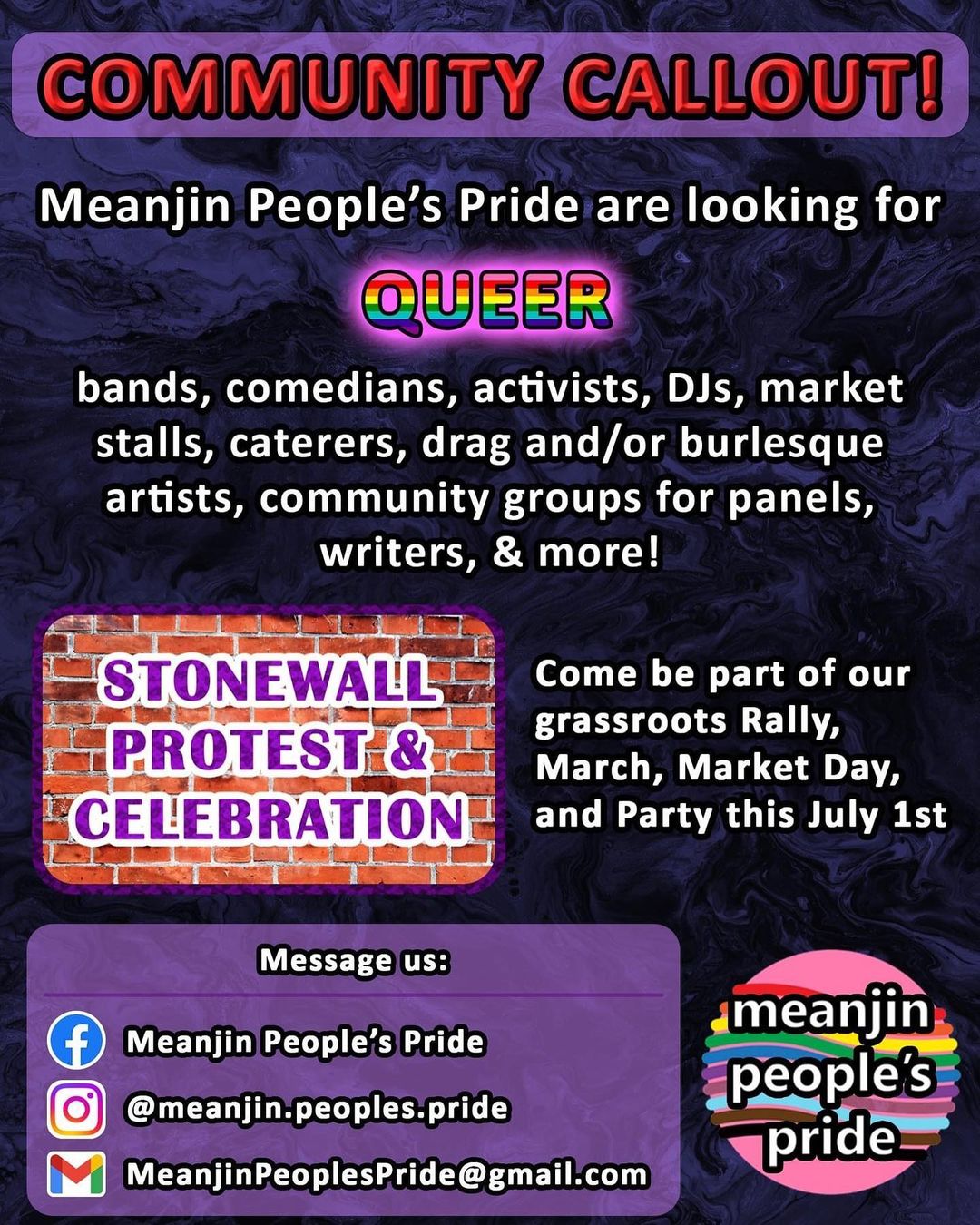 🌱 Bush Care Round Up | 7th-14th June 🌱
They've been pullin' out weeds and puttin' up trees; it's time for
The Bush Care Round-up!

Big thanks to Dave from Eco Radio for helping curate this list.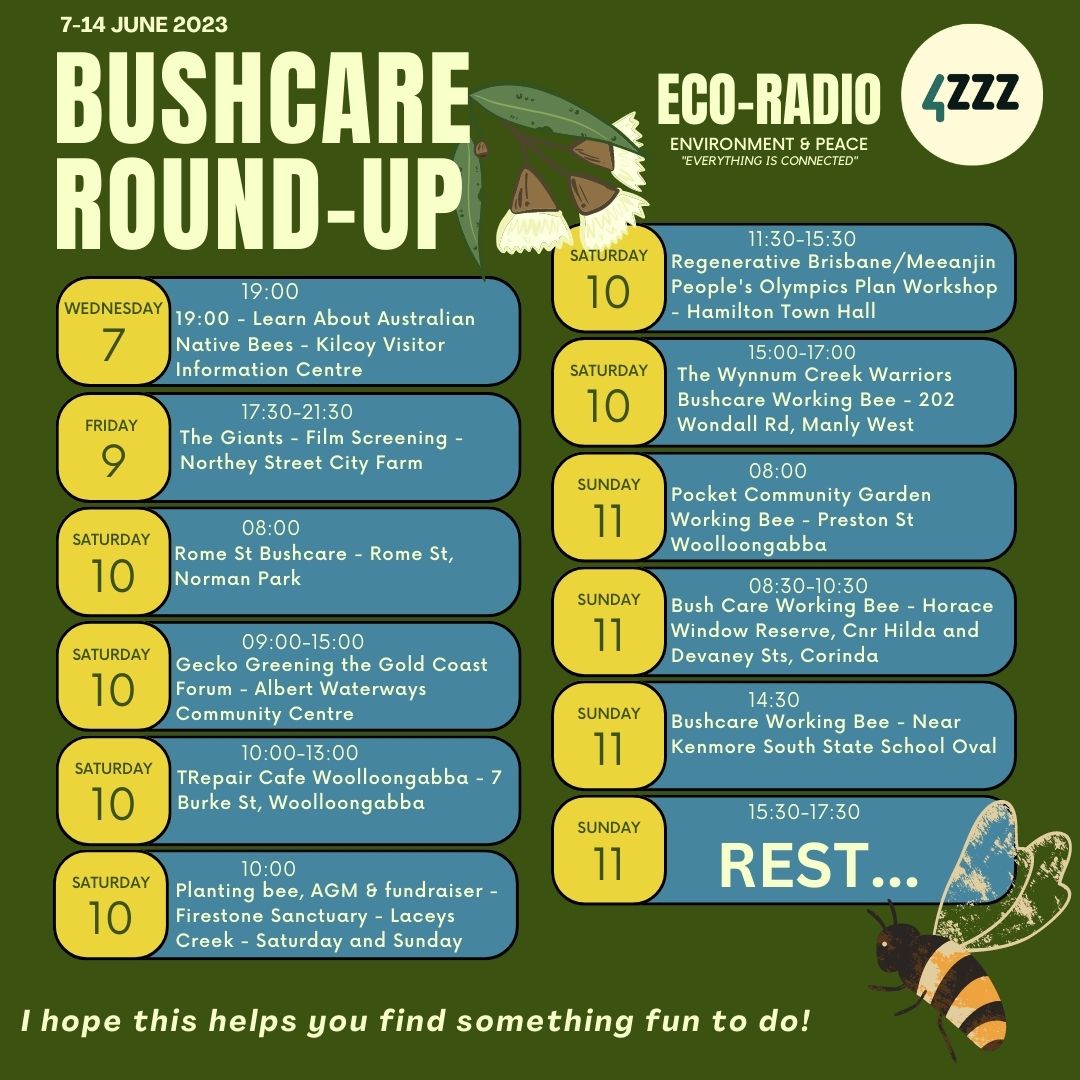 🎶 4ZZZ Reviews | Tinariwen - Amatssou 🎶
Looking for new music? We've got you covered.
This week, Andy Paine dives into the work of Tinariwen's new album, Amatssou.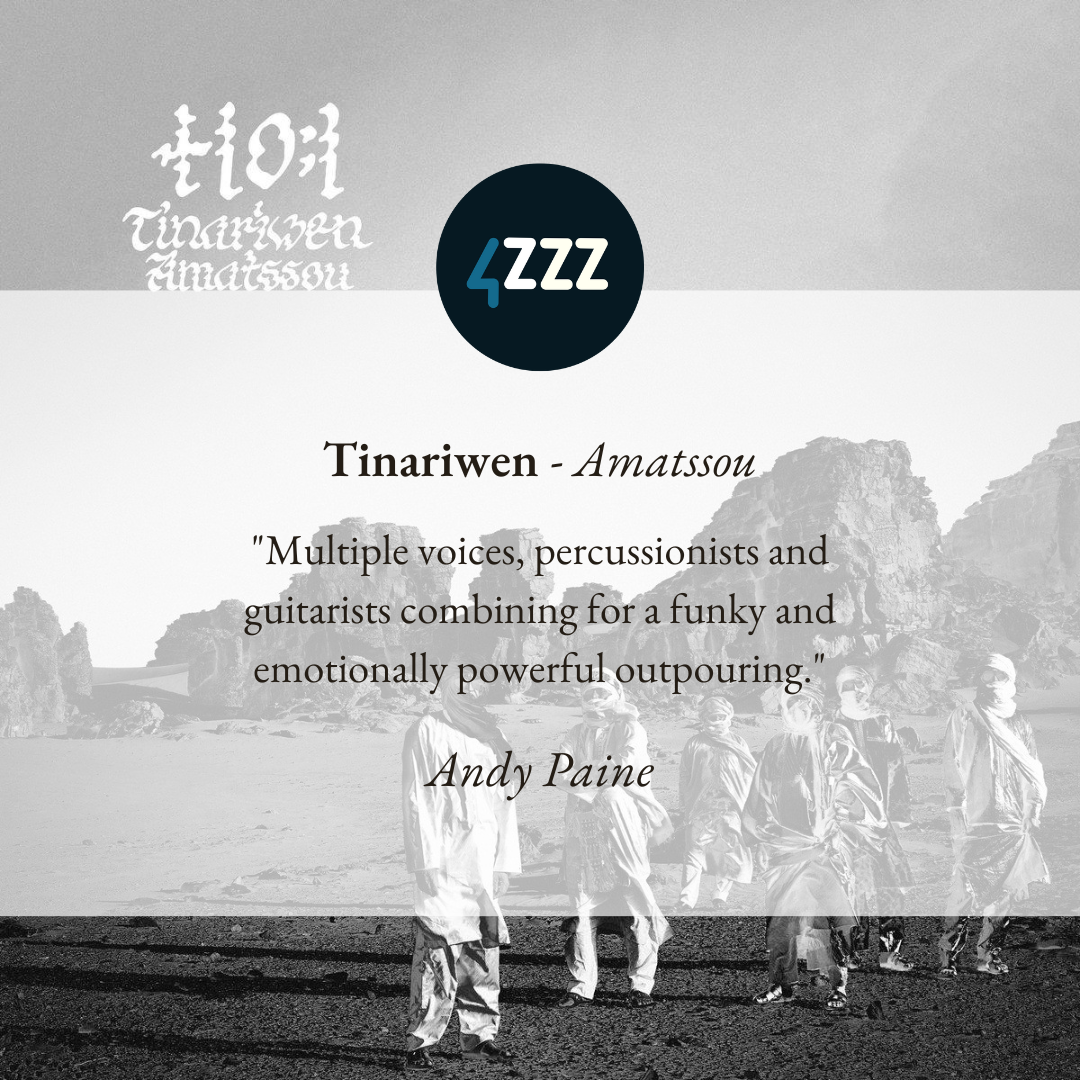 🎵 AOTW | Naretha Williams - Into Dusk We Fall 🎵
From the AOTW Committee - "Following on from 2020's 'BLAK MASS' which was an AOTW here at 4ZZZ, we couldn't wait to hear what Naretha Williams did next. 'Into Dusk We Fall' carries on the goodness, a brooding, emotive electronic record that pulsates with dramatic flair from start to finish. The leading single off the album 'Tender Kill' got some solid airplay here at the Zeds and we think there'll be more songs in this collection that populate our airwaves. Naretha and her collaborator husband Cyrus, although initially distanced from each other for the creation of this album, have somehow combined for a record that'll make you dance in the dark."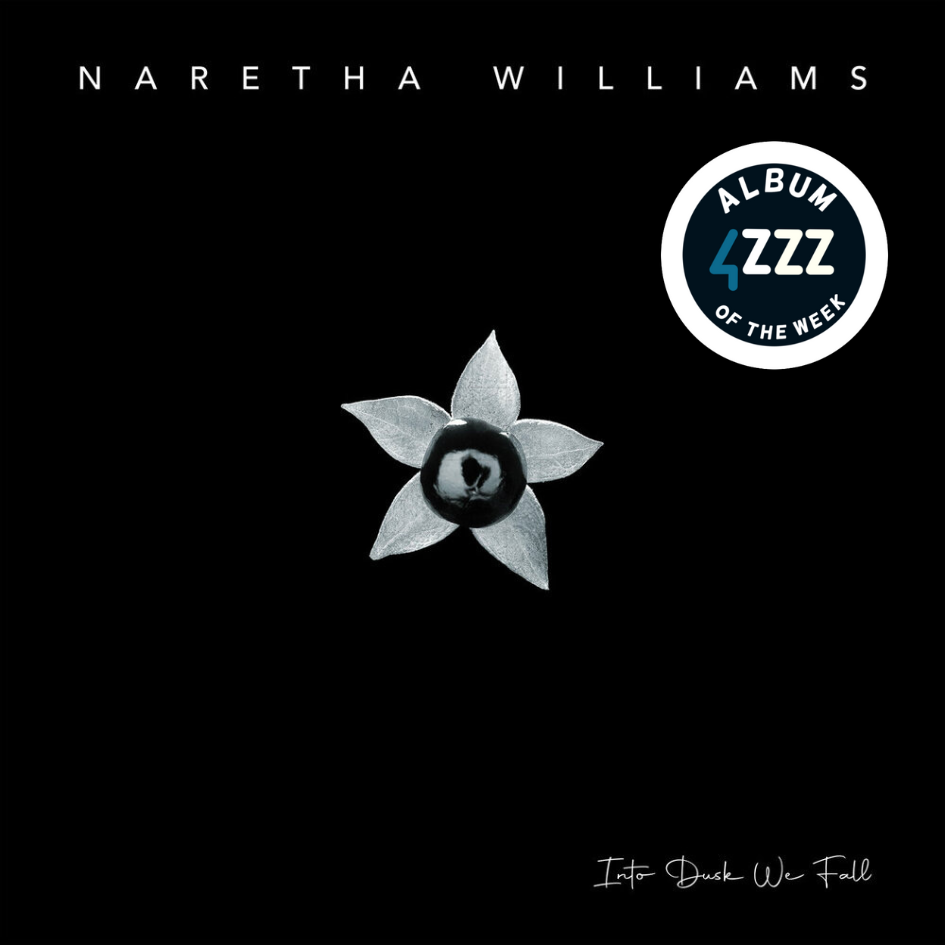 🥁 TOP 20 | May 27th - June 3rd 🥁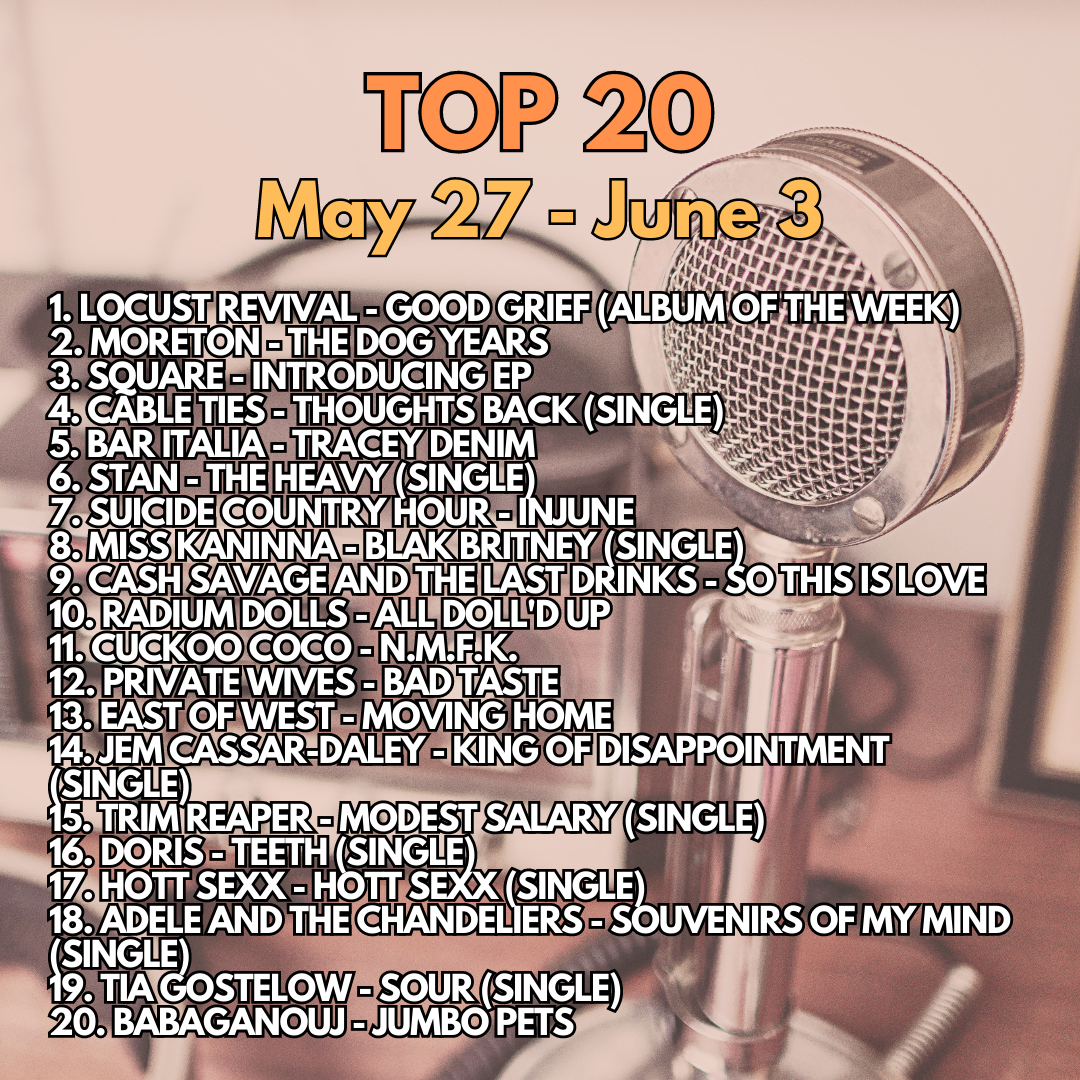 ❤️ Brisbane Music Scene | Goldilocks Folk ❤️
Some love for Goldilocks Folk if you'd like to listen to Tina's awesome playlists you can catch her live Sundays at 9am on 102.1FM or listen back by...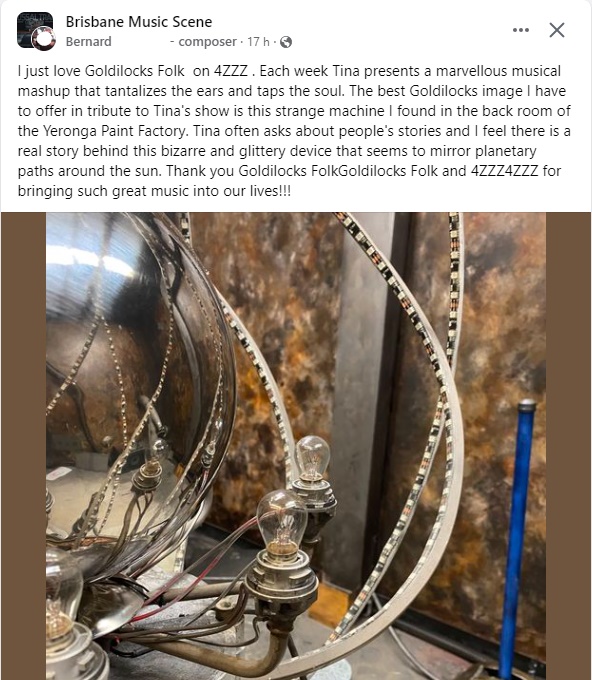 🎸 Registration for RockNRumble OPEN 🎸

If you are in a band, keep reading!

Greaser is teaming up with Philter Brewing for Brisbane's newest Battle of the Bands, Rock'n'Rumble!
The team are on the hunt for south-east Queensland's best local bands to compete for a prize pack including cash, beers, photoshoots, a headline show, Bigsound delegate passes and more!

Registrations are now OPEN, but only for two weeks, so don't sleep on this.

Round up your bandmates & jump on this rego link right NOW!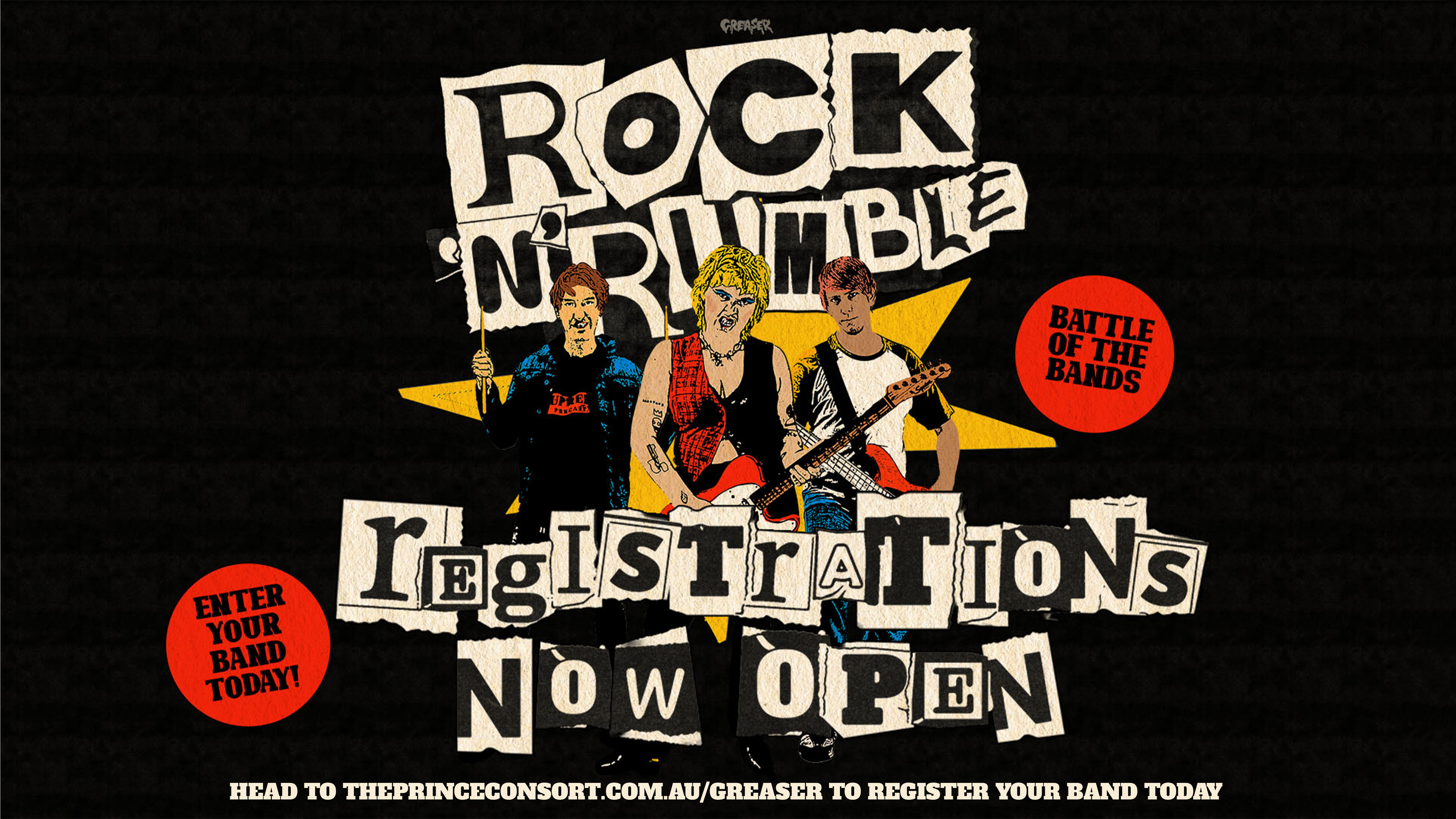 🎉 Open Season at The Princess & The Tivoli | GIVEAWAY 🎉

This Sunday at The Tivoli

The Pharcyde are comin' at ya!
Reuniting for 'Class of 93' as part of Open Season, The Pharcyde will be joined onstage by Masta Ace and Marco Polo, alongside local supports DJ Katch and Ali the Great.

To celebrate the imminent arrival of hip hop royalty
we've got 2X DOUBLE PASSES to giveaway!
To enter, email giveaways@4ZZZ.org.au with the subject PHARCYDE, plus your full name & sub number.

Not the kind to let a good thing pass you by? Drop that cash and nab one of the few remaining tix here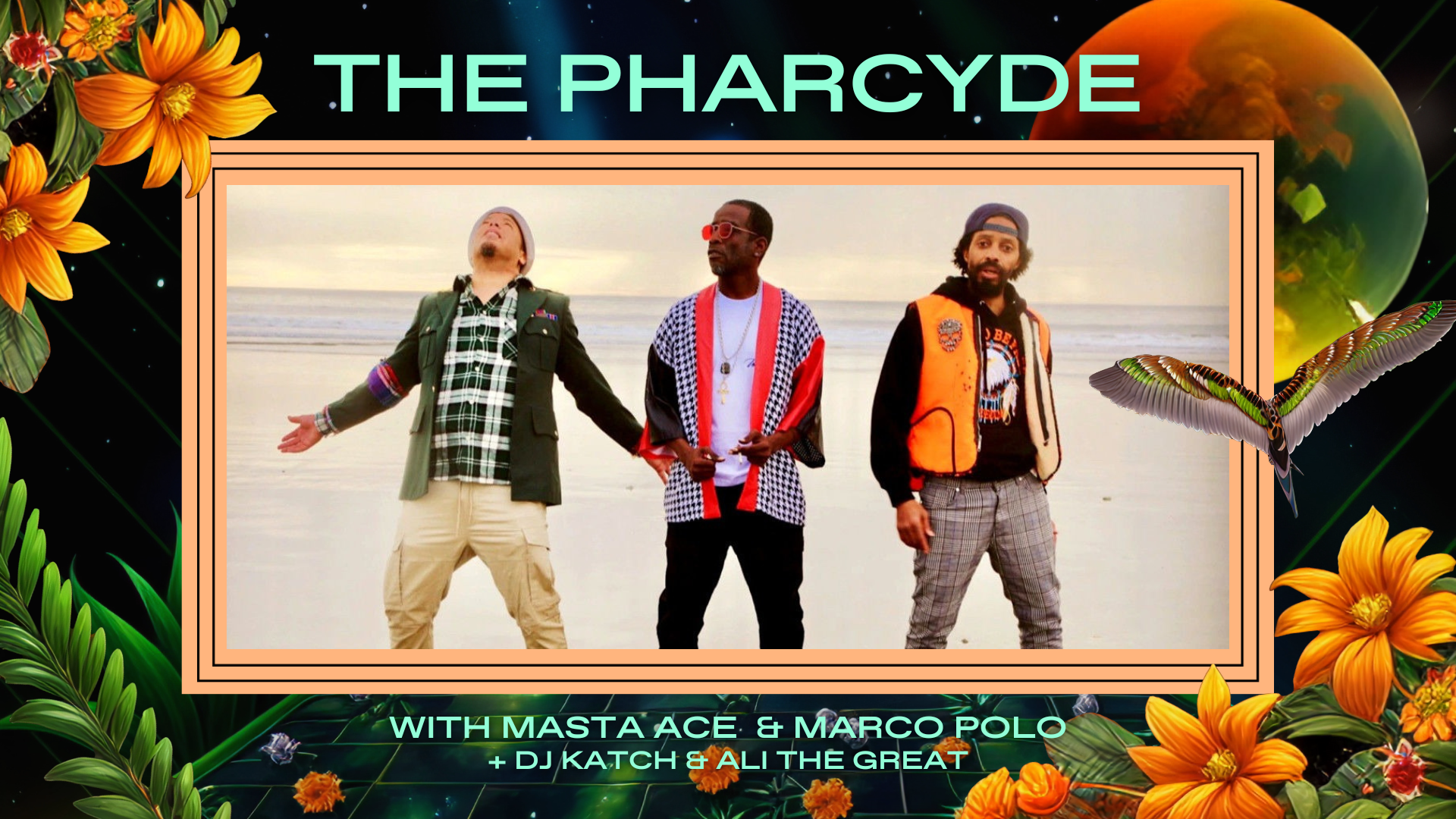 🏆 Reclink Community Cup 🏆
Brisbane Musicians and Media Unite to Support Reclink Australia

The iconic charity event series, Reclink Community Cup, returns to Brisbane
Sunday, July 30 at Enoggera Memorial Park
It's a great day of community, fundraising, live music, and a grassroots Aussie rules footy match!

Rocking Horses (musicians) VS The Brisbane Lines (media/music industry).

Reclink is thrilled to announced live performances from;

Hope D | Square | Yb

Every dollar raised in the Brisbane match will directly benefit Reclink Australia programs within Queensland.
At just $15 for big kids and $8 for the under 18s, or $30 for the family.
LAUNCH EVENT FUNDRAISER at Netherworld
Saturday 17th June, 3-8PM.
Fundraiser with karma keg, raffles & 4ZZZ DJs.
BRISBANE RECLINK COMMUNITY CUP at Everton Wolves JAFC
Sunday 30 July, Gates open 11AM.
Food and beverage on sale Live music, family day out.
Dogs welcome on leads

GET YOUR TIX HERE

❓ Zed Trivia ❓
I've got a classic ZED story for your weekly dose of Zed Trivia it's a story from:

💀 Patrick Whitman - Joh is Dead Hoax 💀
Bob Reeves, Mickey Conaty and I (Patrick) had a Sunday night literary-experimental show called Bob or Eddie Reads Poetry (BOERP). One week we were joined by a local group of talented actors and activists called the Unemployed People's Theatre Group, and decided we'd try something different on Sunday night, between 10pm to 2am.

The plan was to have Bjelke-Petersen dead by 10:30, Russ Hinze installing himself as Premier in a putsch by 11, then have the rest of the shift tell the story of a successful revolution by 2am, led by the glorious Bolshevists of 4ZZZ.

The prank started with us putting a caller to air, a 4ZZZ subscriber who was working at the PA hospital and wanted us to know that something big was going on - the media and police were swarming the emergency ward.

At this stage Bob (or Eddie) had the idea of ringing up the hospital and asking them straight out if Joh was a patient. They of course quoted their privacy policy and neither confirmed or denied. Which of course was 100% legit and extremely convincing.

This is where it got interesting...

I remember a call from one of the Premier's advisors, instructing me to go on air immediately and state that this was a hoax. I seem to recall some urgency in that call, a certain threatening tone.

I later found out that local TV sent crews to the hospital. When I came into the station the next day I remember old mate Al Ward almost jumping over the front desk to strangle me!

He'd been getting calls that morning but knew nothing about it. No one did, it was spontaneous.

I remember having to write a letter to the broadcast authority explaining what happened - went with the angle of, "With so much power invested in one old man, the transfer of power in the event of his death is an issue worthy of examination".

And that's the story of the Joh Hoax.

If you'd like some more Zed Trivia why don't you listen to the
4ZZZ Podcast - From A to Triple Z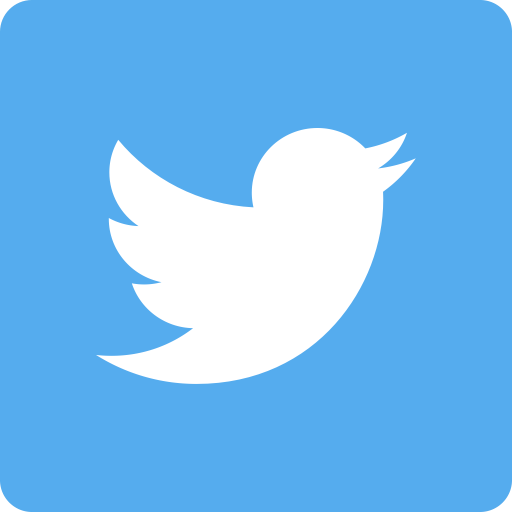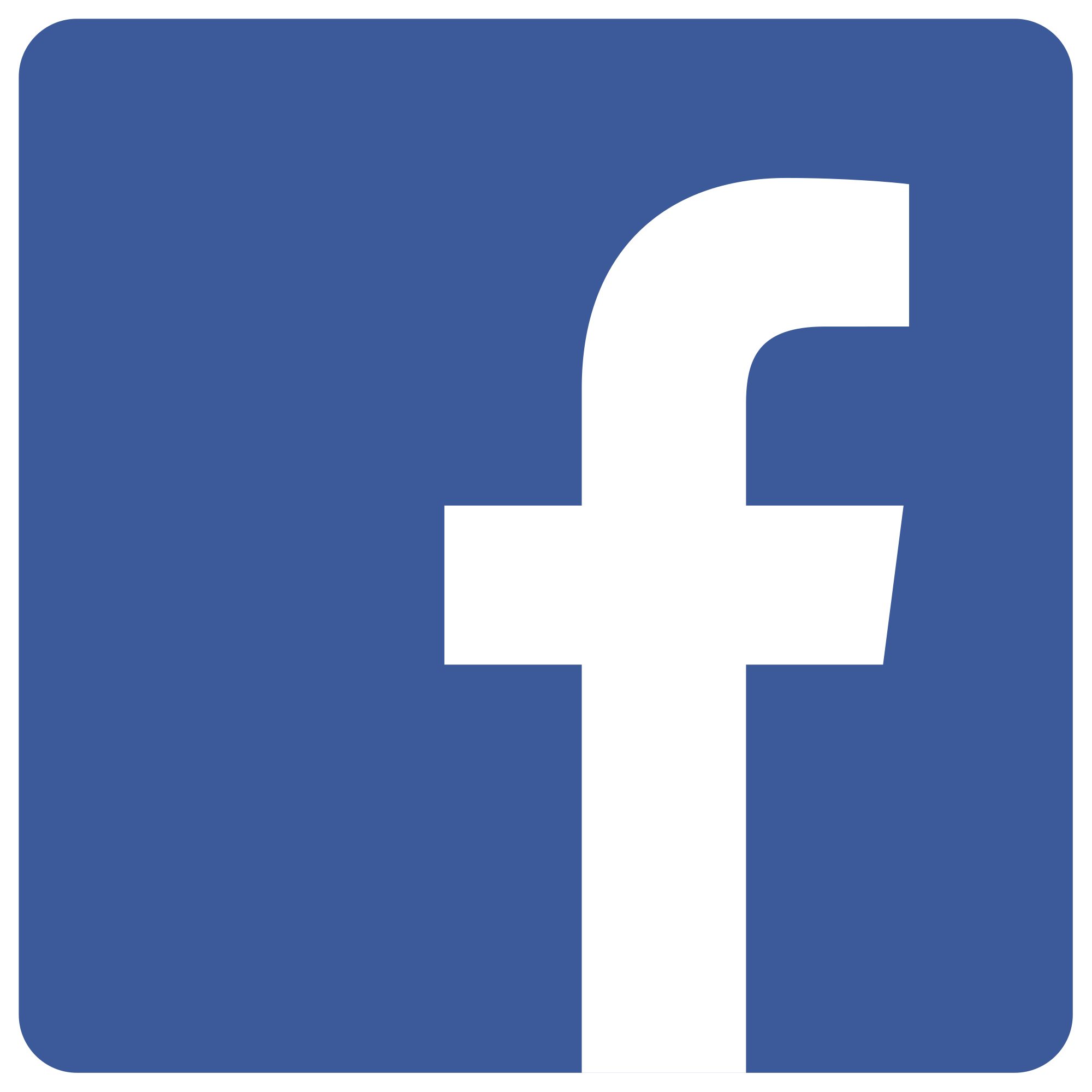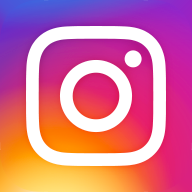 That's all for this week, be sure to check your inbox next week for the next instalment of Zedletter!
For more information hit 4zzz.org.au

[[UNSUBSCRIBE]]
Respectfully acknowledging the traditional owners and custodians of the country on which we live and that their sovereignty over this land was never ceded.