🎙️ Talking Zeds | Uruguay 🎙️
Talking Zeds this week, Ez spoke with Leni Pierano; Leni is a teacher and singer-songwriter; she shares personal stories of her time living a split life across continents.
They both discussed Uruguayan culture, music, food, political history, football, economics, and, most notably, their shared love for one of the most fascinating and sometimes overlooked South American nations, Uruguay.
All this plus Leni PLAYING LIVE in the studio! Gifting the 4ZZZ airways with some of her original music and covers of other Uruguayan artists.

🌊🪶 🥩🧉 Listen back CLICK HERE! 🧉🥩🪶🌊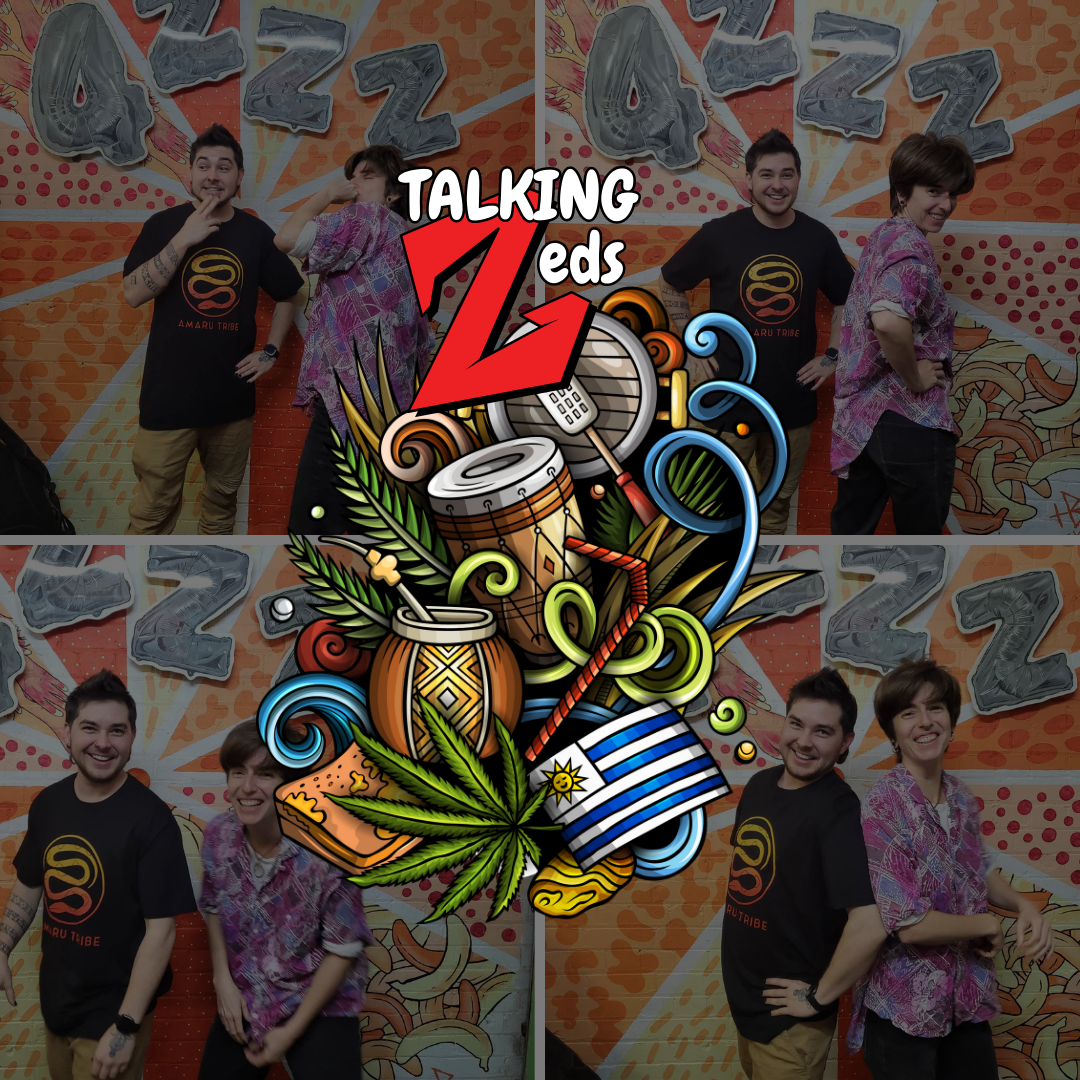 😄 A BIG THANK YOU 😄
Thanks to those who hung out at the 4ZZZ's First Nations Carpark Gig celebration on Saturday! It was a DEADLY afternoon of live music from SACHEM, CLOE TERARE, & SUNNY LUWE, and massive love to Aunty Maggie for MCing and co-hosting with Soul-Jah Sistar Tab.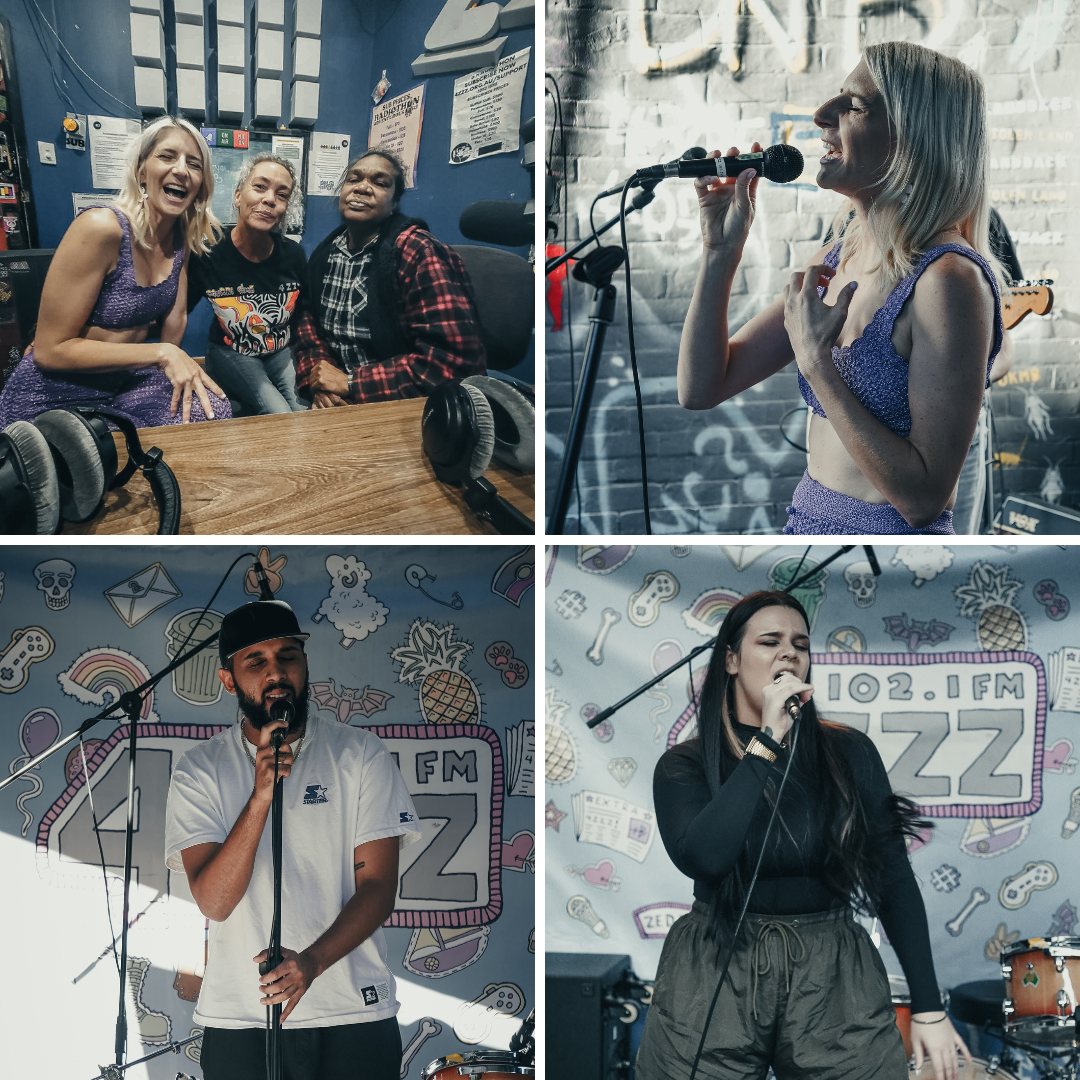 🌈 PERSISTENCE 3.0 🌈
Don't forget THIS FRIDAY at THE BEARDED LADY from 7:30PM
Exit Stage Zed,and Young Henrys presents Persistence, a regular night celebrating the best of Meanjin queer and gender diverse artists.
Meanjin Queers and allies get on down to The Bearded Lady on Friday June 30th for Persistence number 3, winter edition! Headlined by Mount Isa based alt-rap icon,Cuckoo Coco, as well as jemi gale (Naarm), Lesbian Merzbow, and DJ Romindahouse.
Tickets available on the door and online here.

Free entry for First Nations attendees & Trans BIPOC attendees.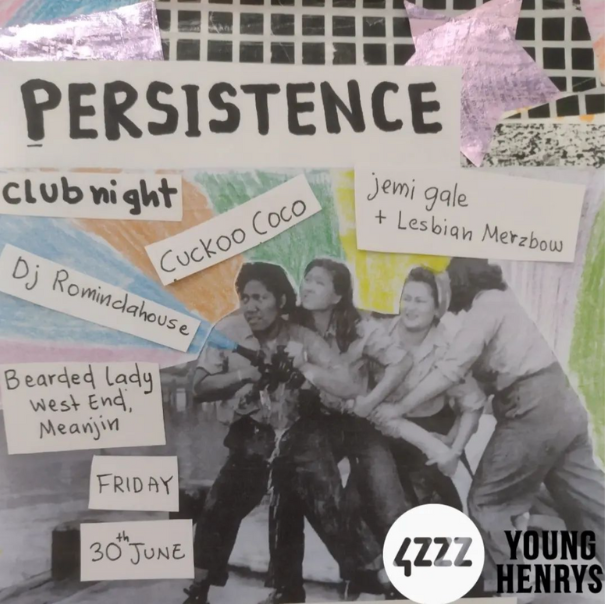 🌱 Bush Care Round Up | 28th June - 5th July 🌱
They've been pullin' out weeds and puttin' up trees; it's time for

The Bush Care Round-up!

Big thanks to Dave from Eco Radio for helping curate this list.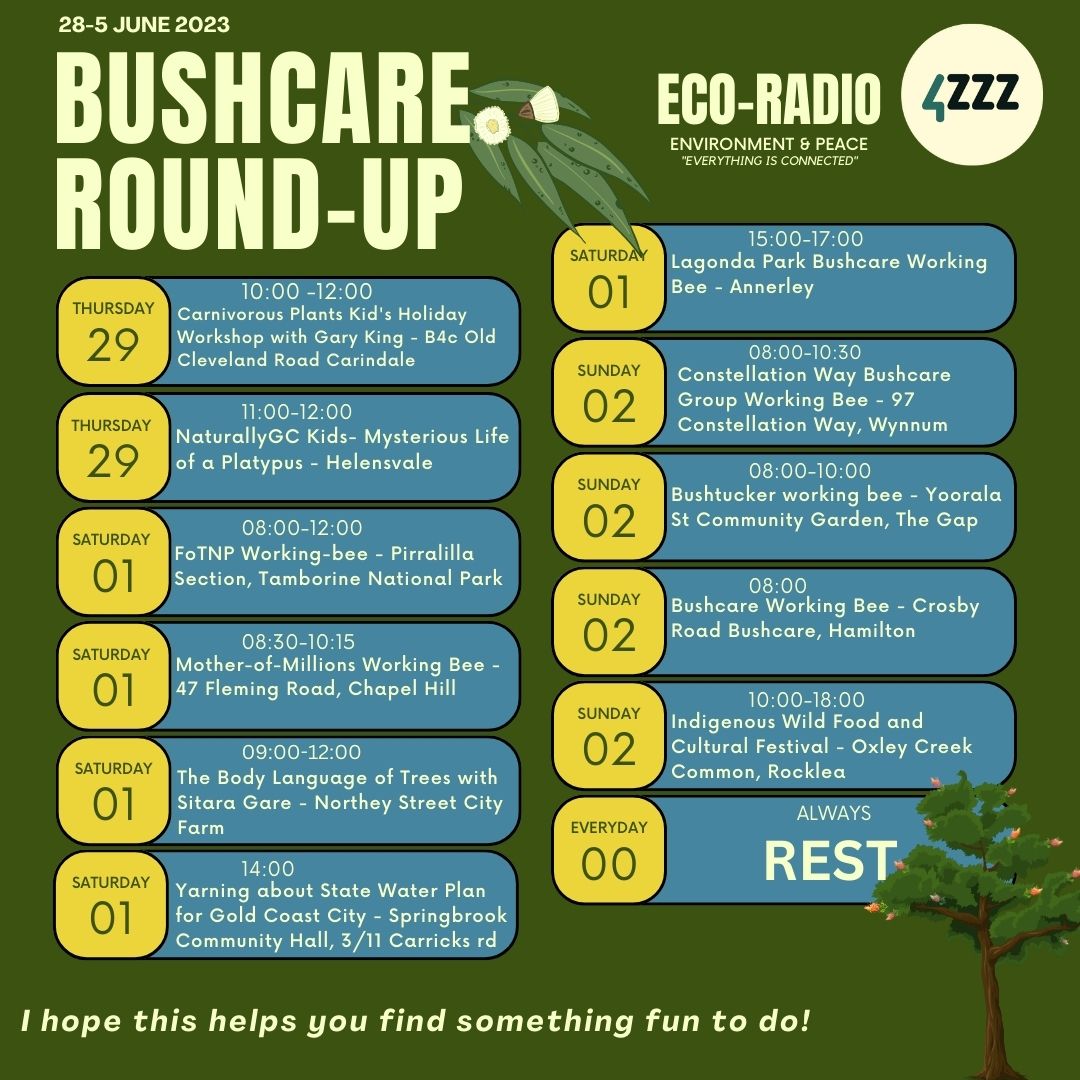 🎶 4ZZZ Reviews | SUPEREGO - WAYHF? 🎶
Chris Cobcroft shares his experience of SUPEREGO's new album Who Are You Hiding From?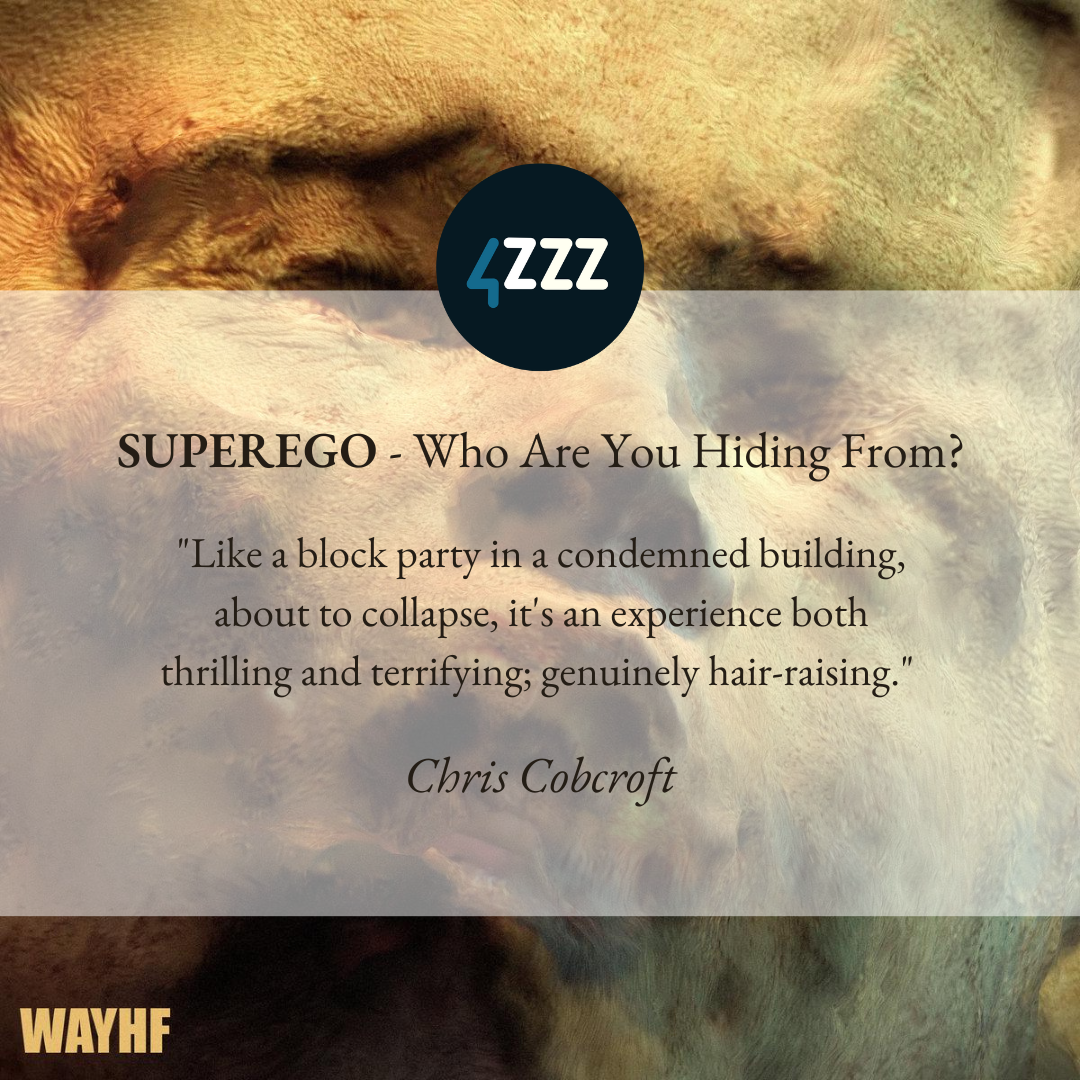 🎶 AOTW | Cable Ties - All Her Plans 🎶
From the AOTW Committee - "Melbourne 3 piece powerhouse Cable Ties have been gracing the 4ZZZ airwaves ever since their debut album in 2017. Not only do we love the fierce punk energy of this band, we also love their independent spirit and organic build that's seen them gradually win over to larger audiences. Their set at the Units Fest at Eatons Hill Hotel earlier this year was an absolute cracker, and featured a lot of the tunes that grace this latest record - songs such as 'Thoughts Back' and 'Time For You'. 'All Her Plans' continues the impressive rise."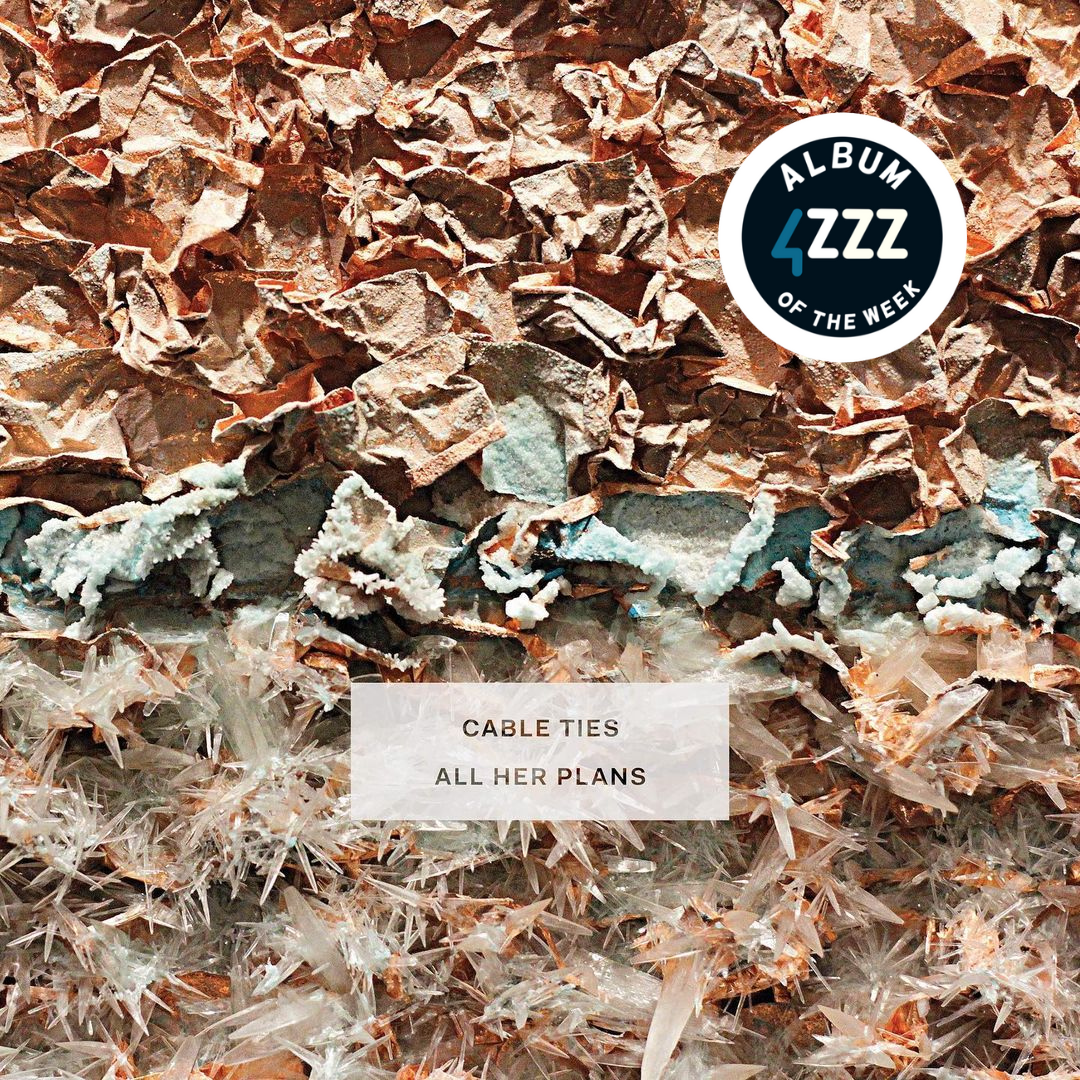 🥁 TOP 20 | June 17th - June 24th 🥁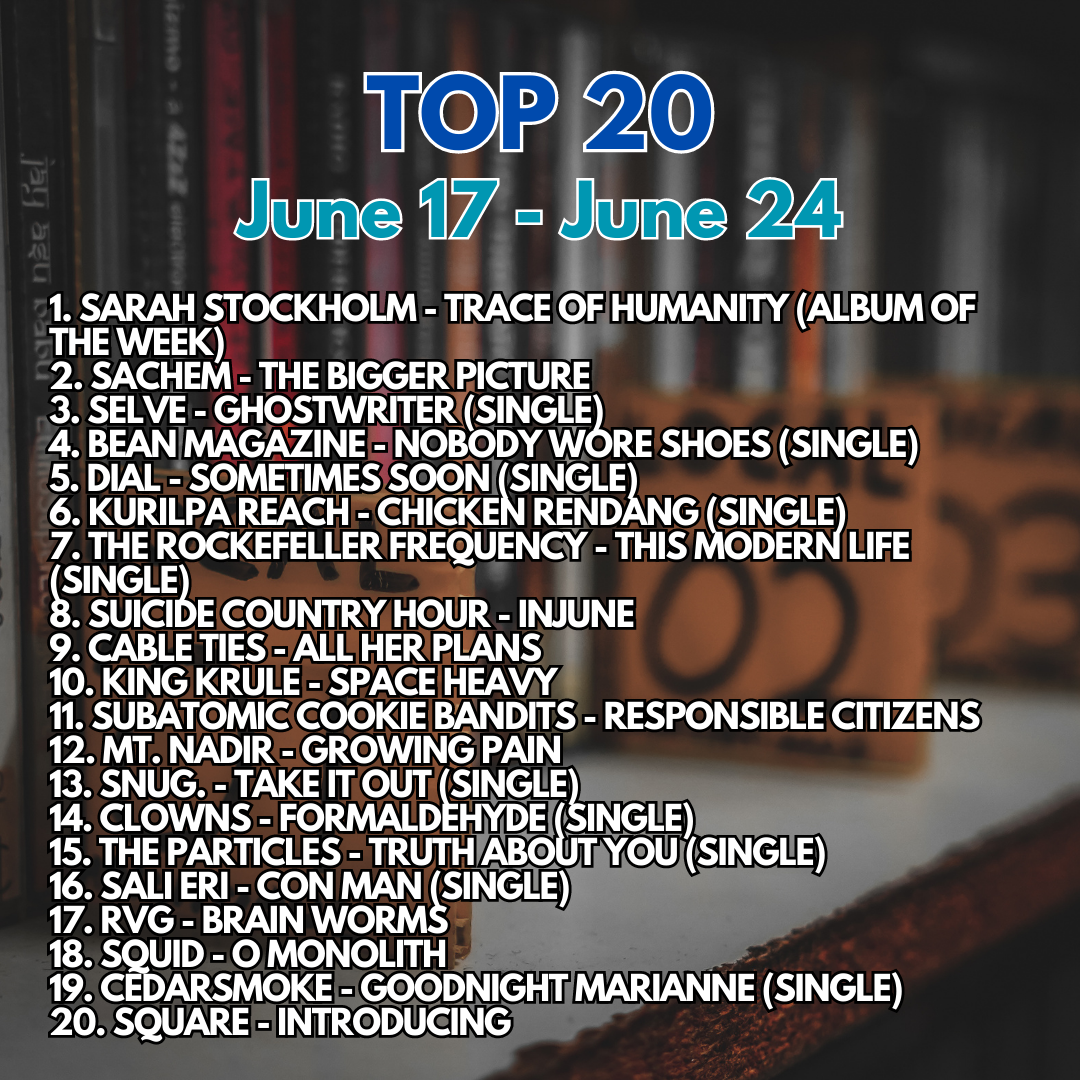 🎬 Fleabag LIVE is back at DENDY 🎬

The #1 NT LIVE of all time at Dendy is back for limited encore sessions from June 30th!
See the hilarious, award-winning, one-woman show that inspired the BBC's hit TV series Fleabag, recorded live in London's West End and finally returning to the big screen due to popular demand!
Fleabag may seem oversexed, emotionally unfiltered and self-obsessed, but that's just the tip of the iceberg. With family and friendships under strain and a guinea pig café struggling to keep afloat, Fleabag suddenly finds herself with nothing to lose.
'Never has being a modern woman seemed so painfully funny, brutal, and hopeless all at once.'
- Atlantic
'Gloriously disruptive. Phoebe Waller-Bridge is a name to reckon with.'
- New York Times
Check session times & grab tix here for Dendy Portside & Dendy Coorparoo!
To ~win~ a double pass for the Fleabag NT Live screening of your choice, email your full name & subscriber number to giveaways@4ZZZ.org.au with the subject line, FLEABAG.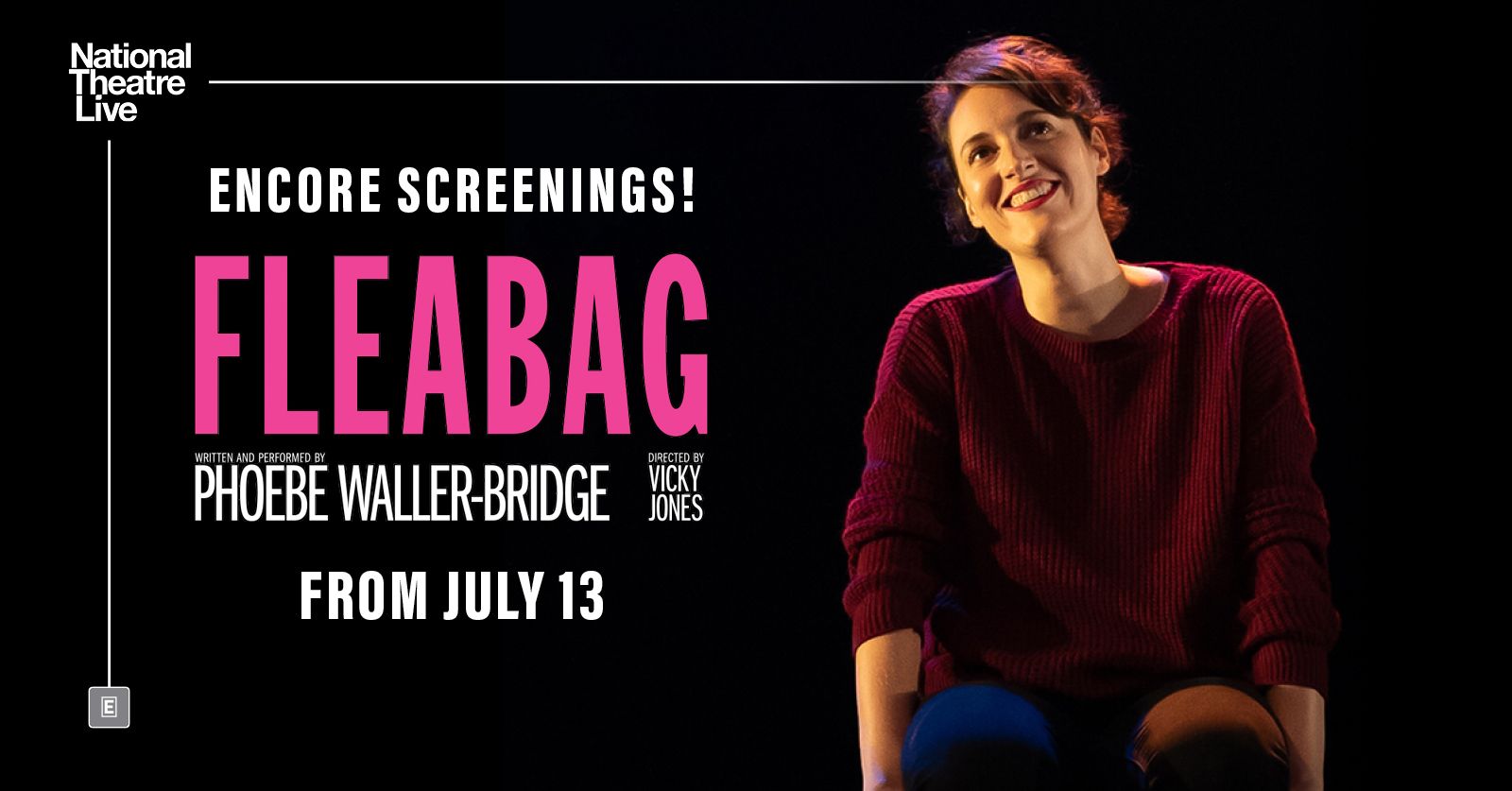 🔩 FREE GIG | COLOSSAL. DOOM. METAL. SAT 08 JUL 🔩
Divide and Dissolve make music with a mission. You'll hear bone-crushing, pipe-bursting walls of sound at this intimate gig. Join Brisbane Powerhouse in raising Indigenous voices to the maximum decibel.
Welcome to Country will occur before the duo, Takiaya Reed (sax, guitar) and Sylvie Nehill (drums) hit the stage. Hailing from Naarm, their music is a rallying cry, encouraging listeners to fight systems of oppression in our world.
See you at 7:30 pm on SAT 08 JUL at the Brisbane Powerhouse!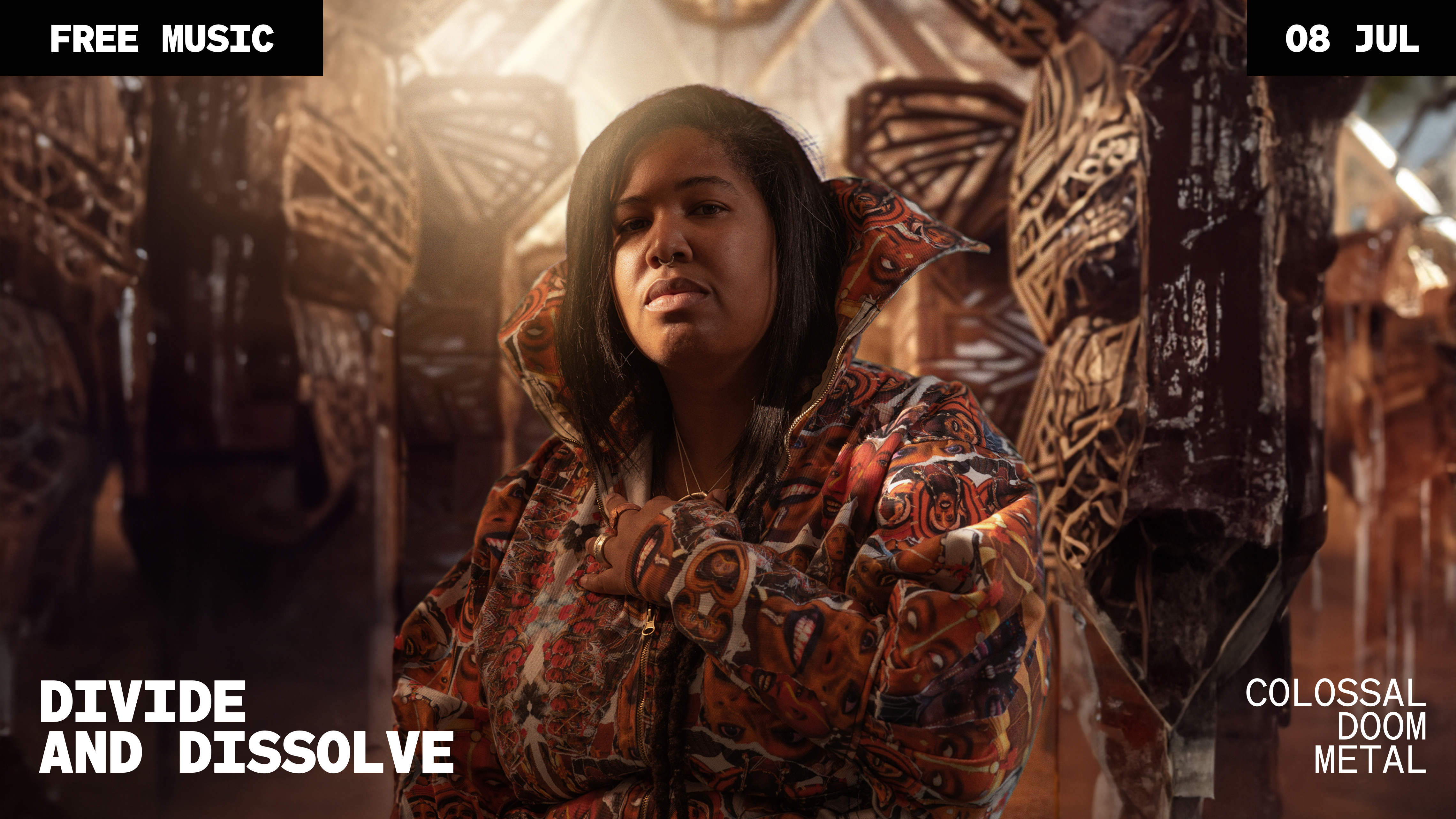 ⚡ Netherworld-supported BPAC 2023: Thunder & Lightning ⚡
Krack-a-boom!!! BPAC 2023: Thunder & Lightning is fast approaching.
For the third year running, BrewDog Brewery & Taproom at Murarrie will be hosting Australia's highest-attended competitive pinball and classic arcade events as part of the BPAC Showcase, supported by our dear friends at Netherworld.

Everyone is welcome!

Come along as a spectator any time throughout the entire 2 week showcase; no tickets required!
Or, take the plunge and enter one of their competitive tournaments open to all skill levels: from complete novices to entry level gamers to seasoned gaming veterans!

Key highlights over the first weekend include:

15th - 16th July: Australian Kong Off VI
15th July: Resurrection: Street Fighter III Third Strike & Ultimate Punch
16th July: U/16 Junior Kong Off & U/16 Junior Pinball Comp

Plus unlimited gaming on 100+ games for just $10 Monday, Tuesday, and Wednesday nights.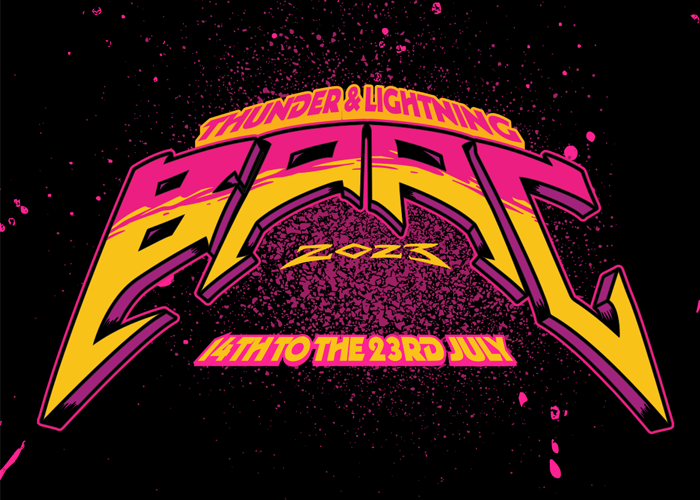 ❓ Zed Trivia ❓
Interested in a comprehensive history of 4ZZZ in the early years?

Well look no further, if you haven't already seen it, this video was produced by ToadShow for the "Taking To The Streets" exhibition in the Brisbane Town Hall presented by the Museum of Brisbane in 2006 (26' 18").

Watch here.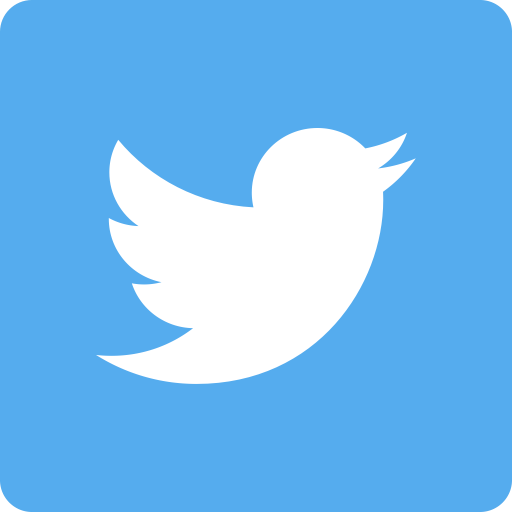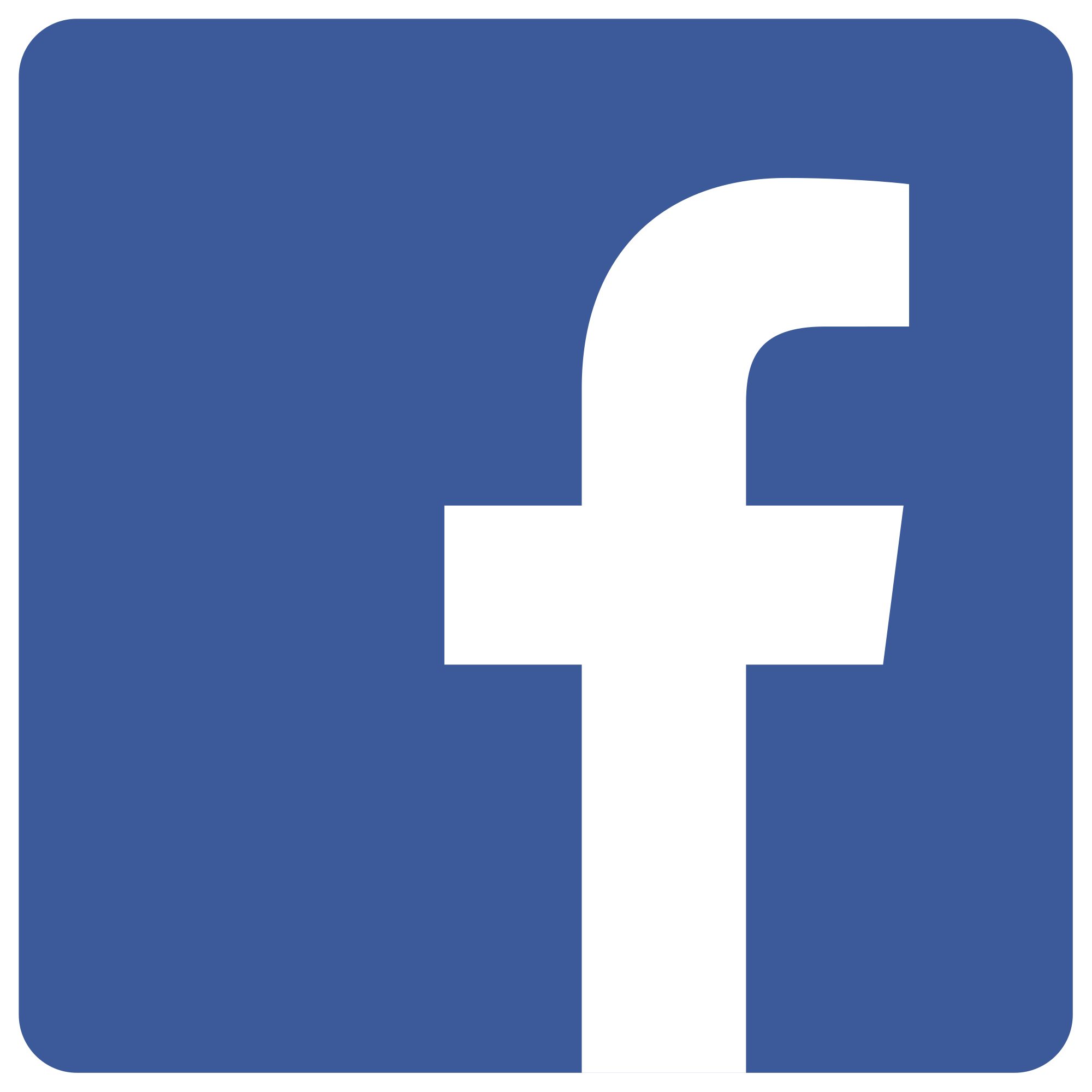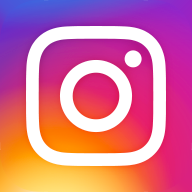 That's all for this week, be sure to check your inbox next week for the next instalment of Zedletter!
For more information hit 4zzz.org.au

[[UNSUBSCRIBE]]
Respectfully acknowledging the traditional owners and custodians of the country on which we live and that their sovereignty over this land was never ceded.