⚠️ 8 DAYS UNTIL RADIOTHON! ⚠️
It's coming! Our annual fundraiser will be upon us for those of you who don't know Radiothon is a 10-day fundraiser where we ask for your support to continue the work done at 4ZZZ by human beings, not corporate media where we celebrate this year's theme Radio Against the Machine from the 11th to the 20th of August.
What does Radio Against the Machine mean? 🤔 It means;
RHYTHMS not ALGORITHMS
LOCAL HEROES not ONES & ZEROS
COMMUNITY not COMPUTERS
REALITY not SIMULATION
Dear listener, I'm sure you know this but in case you don't, or maybe you need reminding. 4ZZZ is a place of community where people from all walks of life come together to build a brighter future for us all and we do that completely independently from big corp and in order for us to 'keep it real' … well… that's where you come in, subscribe August 11th-20th and keep people powered media ALIVE.
This year's artwork is done by the wonderful George Levi and a massive thanks to all the sponsors who have donated prizes for YOU to WIN! More on that next week.
So get ready to subscribe & stay TUNED to 4ZZZ, follow us on social media @4zzzradio to get the latest updates and behind the scenes 😏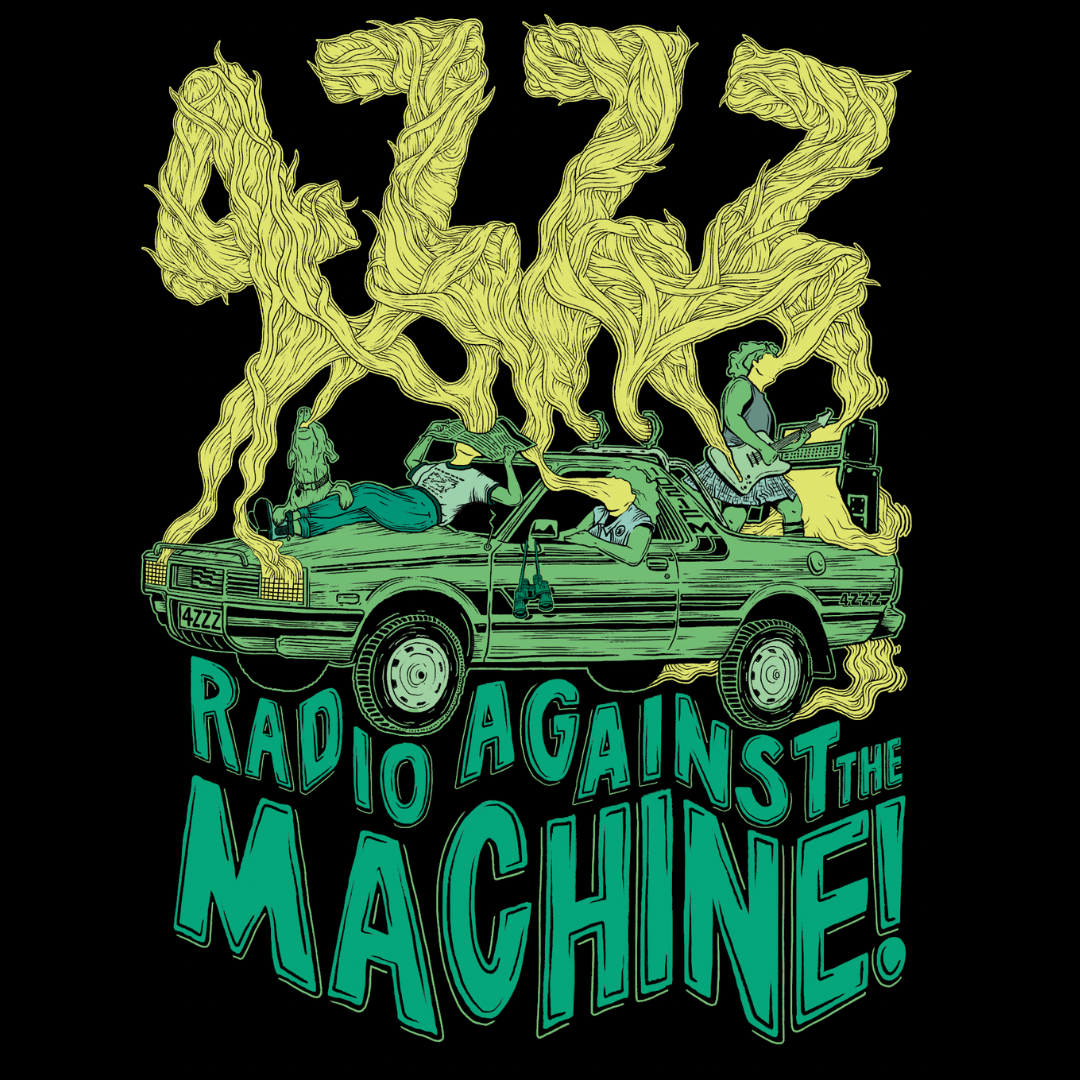 🏉 Reclink Recap 🏉
Reclink was EPIC! Obviously, Brisbane Line are the winners, I had no doubt, their victory was secured by a very apparent… large… margin. With that being said Brisbane Rocking Horses put up a relatively good fight and all in all it was a HUGE VICTORY for COMMUNITY! YAY! Which is what it's all about.
Here are some moments from Reclink to enjoy.
Thanks to Reclink Organisers and Mark Chandler for the photos.
🎸 RHRN - GHOSTMUTT 🎸
This week on Right Here Right Now Ghostmutt was in the building and almost took the roof off with their sensational presence.
🌱 Bush Care Round Up 🌱
They've been pullin' out weeds and puttin' up trees; it's time for
The Bush Care Round-up!

Big thanks to Dave from Eco Radio for helping curate this list.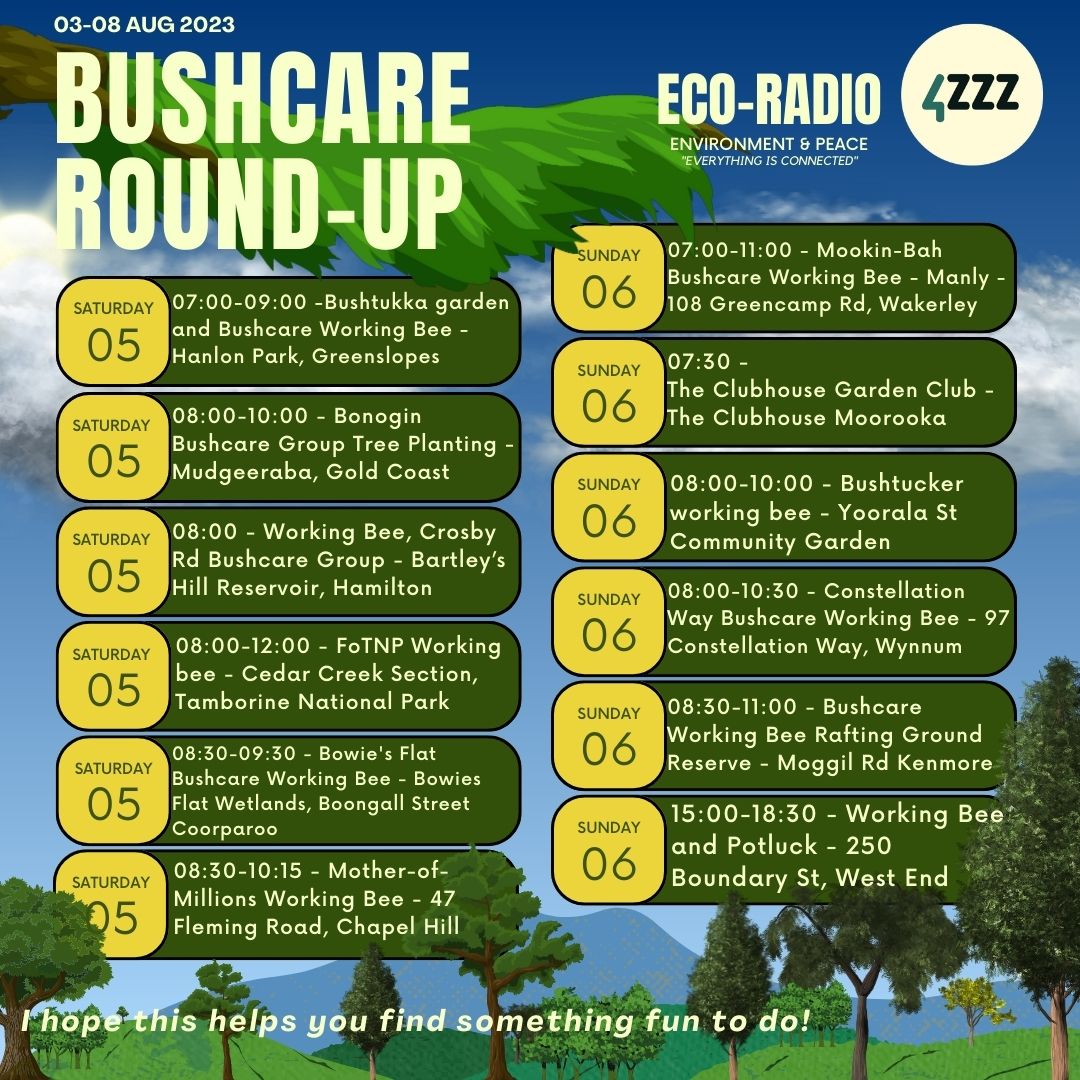 🥁 AOTW | The Empty Threats - Monster Truck Mondays 🥁
Fast-rising Kaurna Land/Adelaide queer post-punks The Empty Threat's debut album 'Monster Truck Mondays' have arrived via P.A.K. Records, alongside upcoming national tour dates, including showcases in Brisbane as part of BIGSOUND's official 2023 line-up and a slot on Yours & Owls Festival in October. Launched in 2017, The Empty Threats (lovingly referred to by fans as 'Empties') is the project of Stu Patterson, Matt Schultz, Venus, Lenny Regione and Michael Bond. Since the release of their debut single in 2018, the group have drummed up a reputation for their politically-charged anthems adjacent to the post-punk of shame and Tropical F*ck Storm, melded with '80s Australiana. Monster Truck Mondays see the group lean further into social advocacy, exploring themes of anxiety, existential dread, capitalism, LGBTQIA+ rights and colonialism over snarling bass, frenzied guitar work, restless percussion and electric clarinet. Speaking to the new record, The Empties share, "On Monster Truck Mondays, we address poignant political issues that resonate with our core beliefs and explore the overwhelm we feel due to the global climate while rejecting social norms. We touch on topics such as anti-abortion rights, climate change, and colonial genocide, plus advocate for queer rights and love.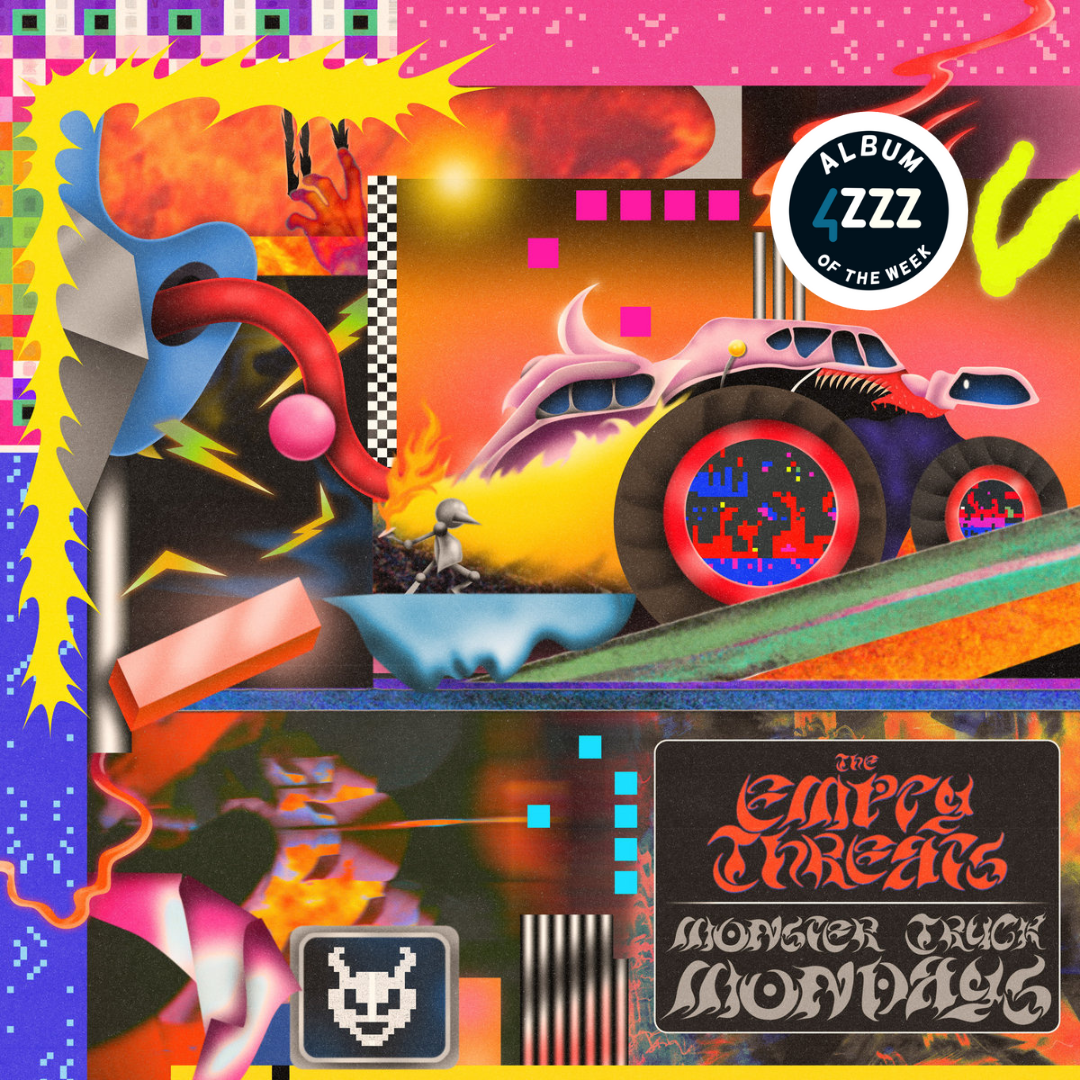 🎸 4ZZZ Reviews | Oxbow - Love's Holiday 🎸
Nick Stephen takes a holiday on Oxbow Island with Oxbow's album Love's Holiday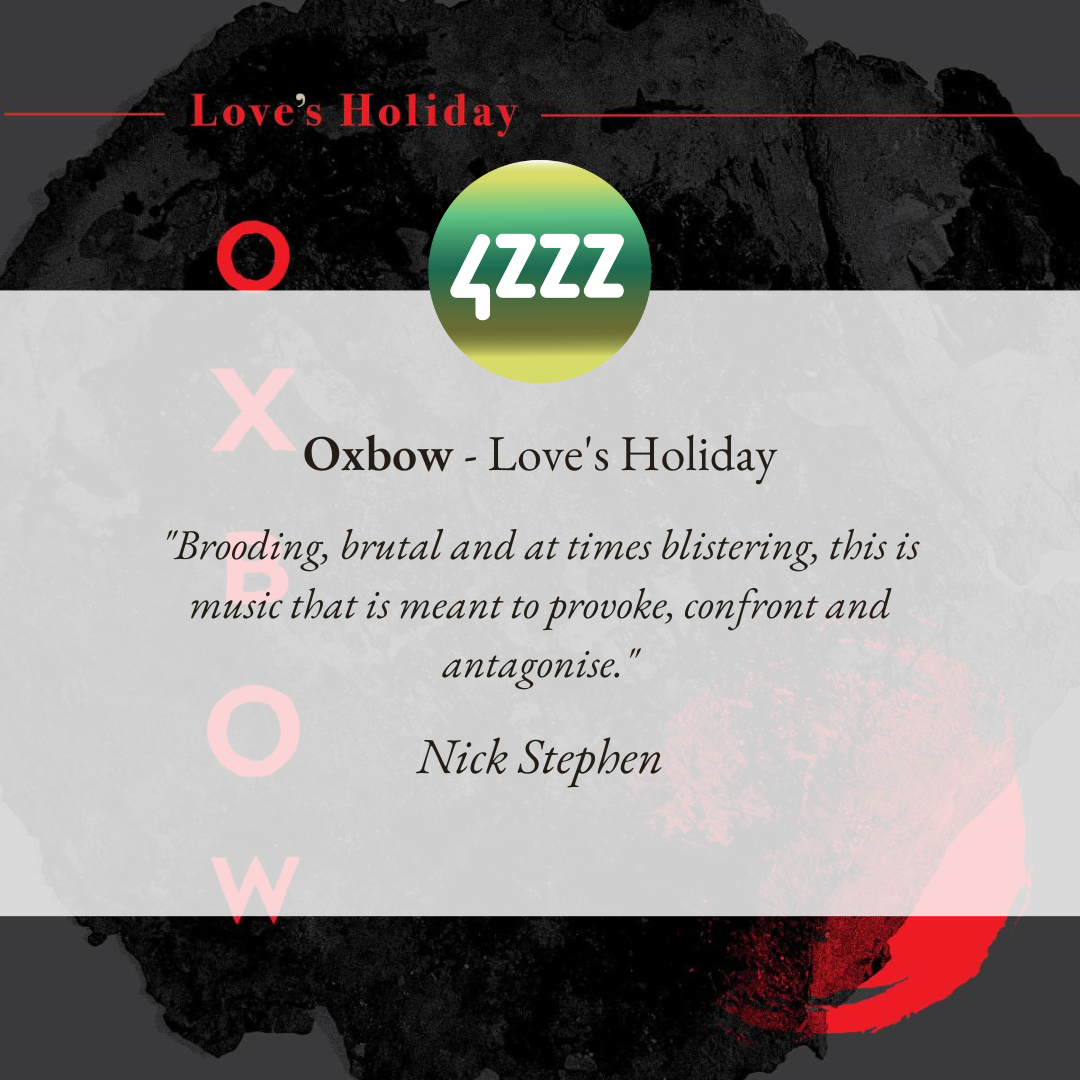 🥁 TOP 20 | July 22nd - July 29th 🥁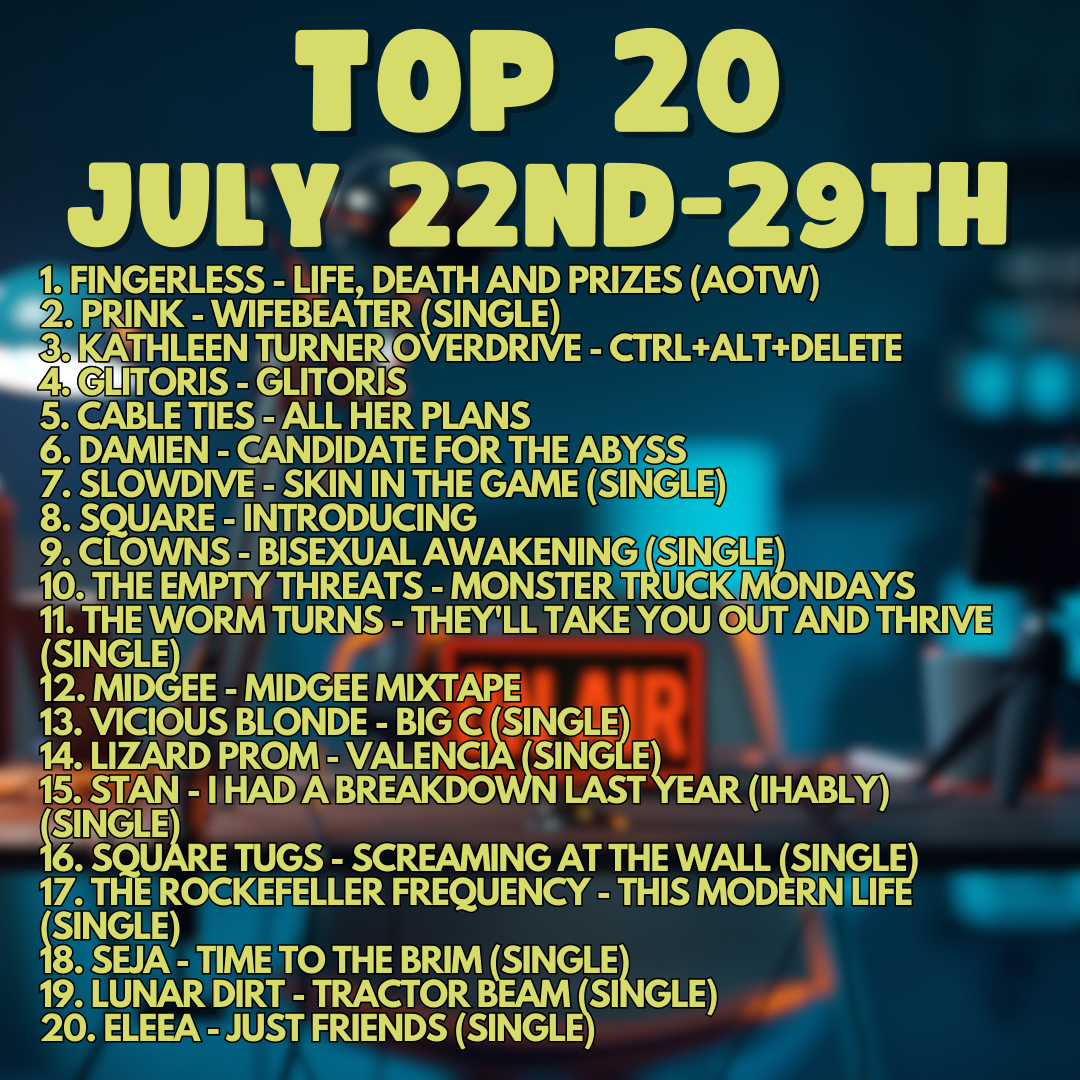 ☀️ Sunlit Sounds ☀️
Brisbane's laid back not for profit music fest Sunlit Sounds returns on 9th September at Payne Road State School. This year, Sarah Stockholm, Renovators Delight, Terra Pines, The Holy Rollercoasters, and headliners Screamfeeder play on the main oval.
There's a P&C bar with wine and beer plus 10 food vans.
Tickets are only $10 for ages 13 and up, with under 12s getting in for free.
Segway, skate, walk in or catch the 385 bus from the City to The Gap shopping village.

Tickets via Humanitix!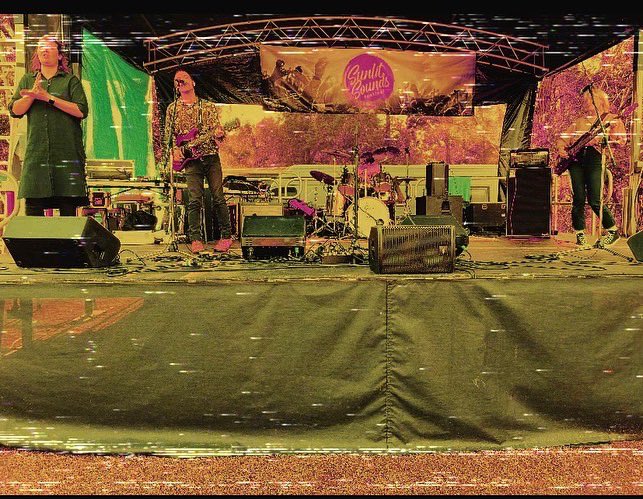 🌙 The Friday Night Effect 🌙
Underground Theatre's latest play, written by Eva O'Connor & Hildegard Ryan & directed by Jordan Riley, is on in just two weeks!
Meet Jamie, Sadhbh and Collette: three best friends on a wild night out…. but by the end of the night, Collette will be dead 💀😱 Can you save her?
The Friday Night Effect combines compelling new writing with an edge-of-your-seat interactive experience. At crucial turning points in the story, the fate of the characters will be in the hands of the audience, whose decisions will change their stories irrevocably.
Friday 18th - Sunday 20th August
Queensland Multicultural Centre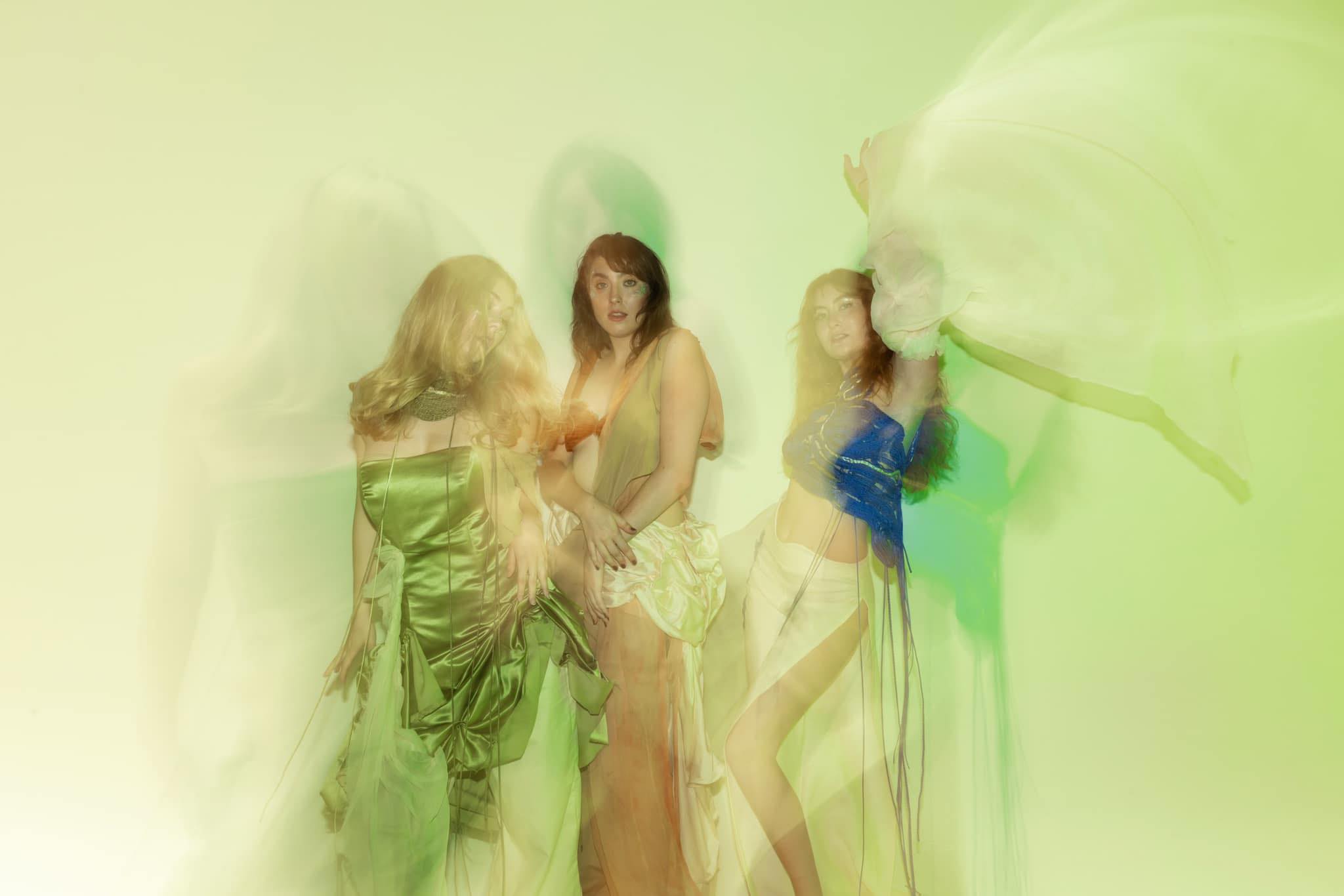 🍏 The White Album Concert 🍏

It's one of the most successful Beatles events ever staged in Australia. Chris Cheney (The Living End), Phil Jamieson (Grinspoon), Tim Rogers (You Am I), and ARIA Award-winning solo artist Josh Pyke are once again taking to the stage to celebrate one of the great albums of all time, The Beatles' White Album, from start to finish – with a few surprises along the way – playing at some of Australia's finest venues.
They are backed by a 17-piece rock orchestra, led by musical director Rex Goh, with guitars, strings, horns and two drummers. Following sold out tours in 2009, 2014 and 2018, they'll be hitting the Brisbane Convention & Entertainment Centre Thursday 21 September.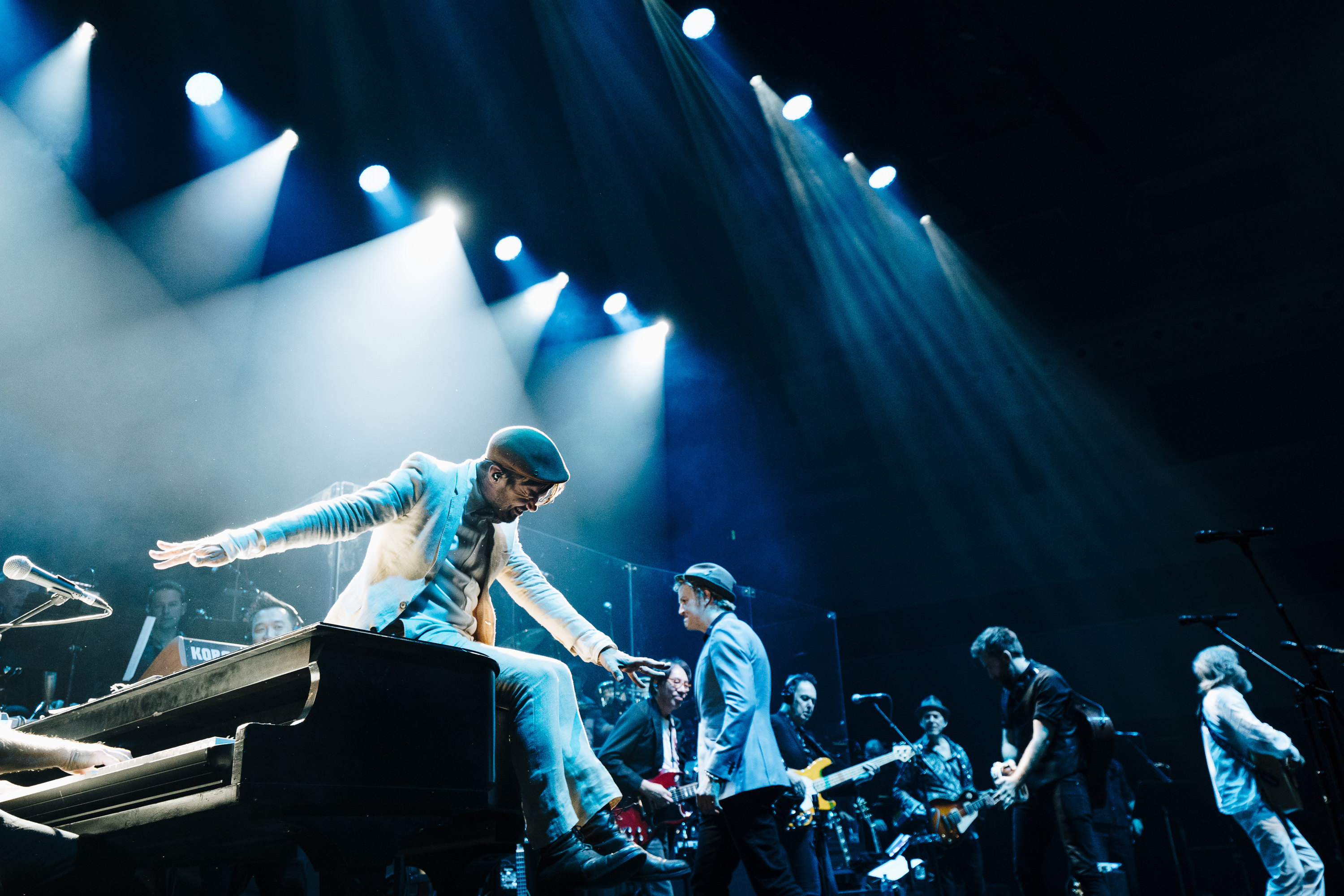 ❓ Zed Trivia ❓
Radiothon back in the day - Andy Nehl

"The audience were just fanatical supporters. In 1981 and 1982 at Radiothon, more money came in than was actually pledged. It wasn't uncommon, it hap­pened a few times while I was there, for listeners to wander in with in bags of dope to give to the radio station because they liked it so much."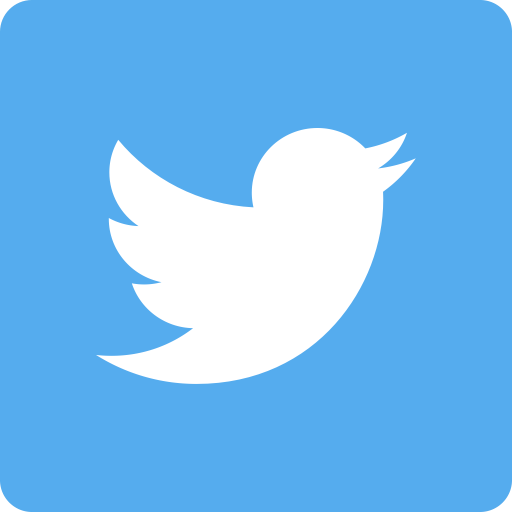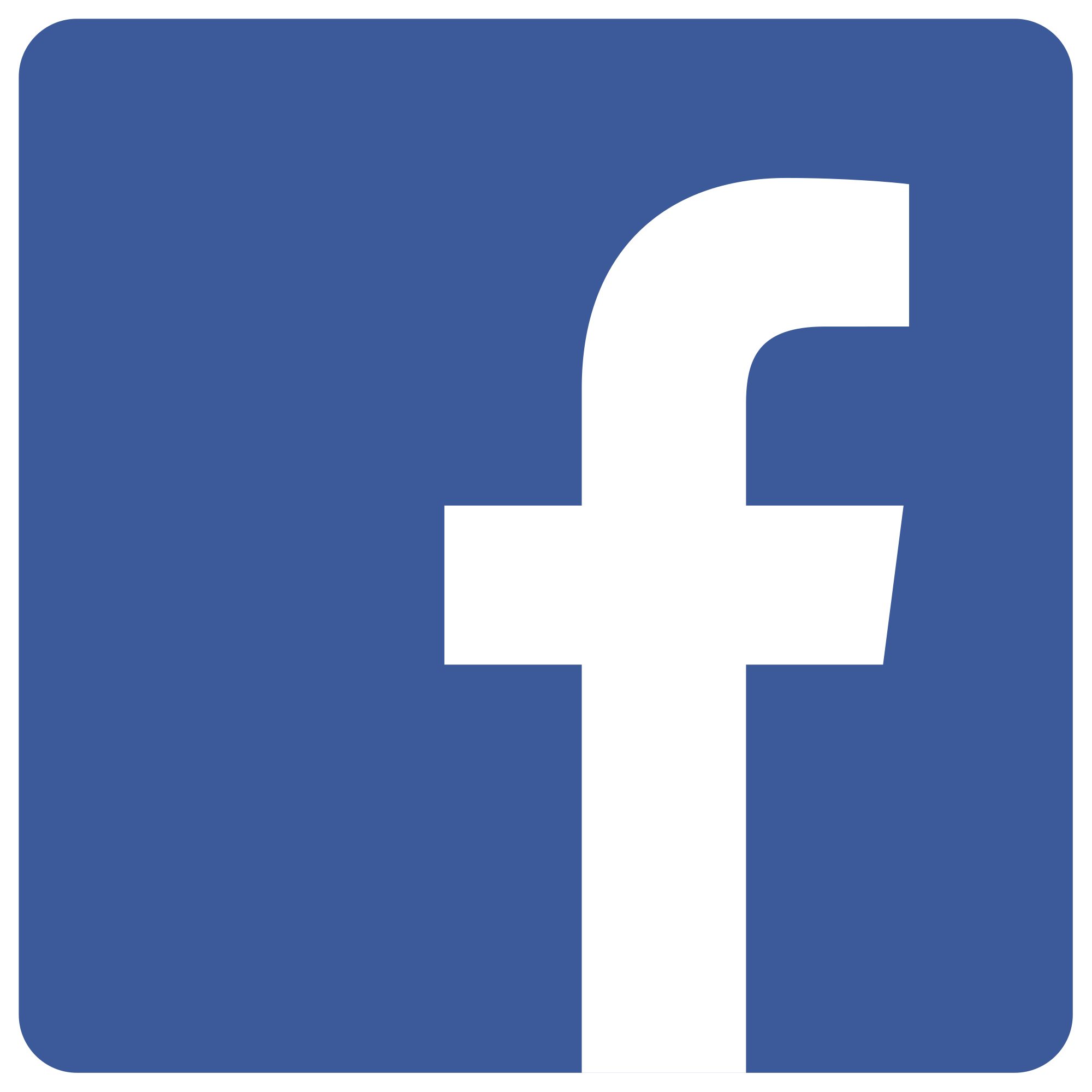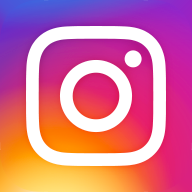 That's all for this week, be sure to check your inbox next week for the next instalment of Zedletter!
For more information hit 4zzz.org.au

[[UNSUBSCRIBE]]
Respectfully acknowledging the traditional owners and custodians of the country on which we live and that their sovereignty over this land was never ceded.