📰 The Wire | Aryana 🎙️

March 8th was International Working Women's Day (IWWD) and we wanted to highlight the incredible super human that is Aryana from The Wire.
Earlier in the week I (Ez 👋) had a chat with Aryana discussing what The Wire is all about, as well as why Aryana does what she does with her awesome team of budding journalists every Monday from Zed HQ.
If you'd like to support this incredible project head to www.thewire.org.au or check out their socials The Wire - Independent Current Affairs on radio around Australia.
You can listen back to the full interview on our 4ZZZ socials or on the latest broadcast of Megaherzzz here.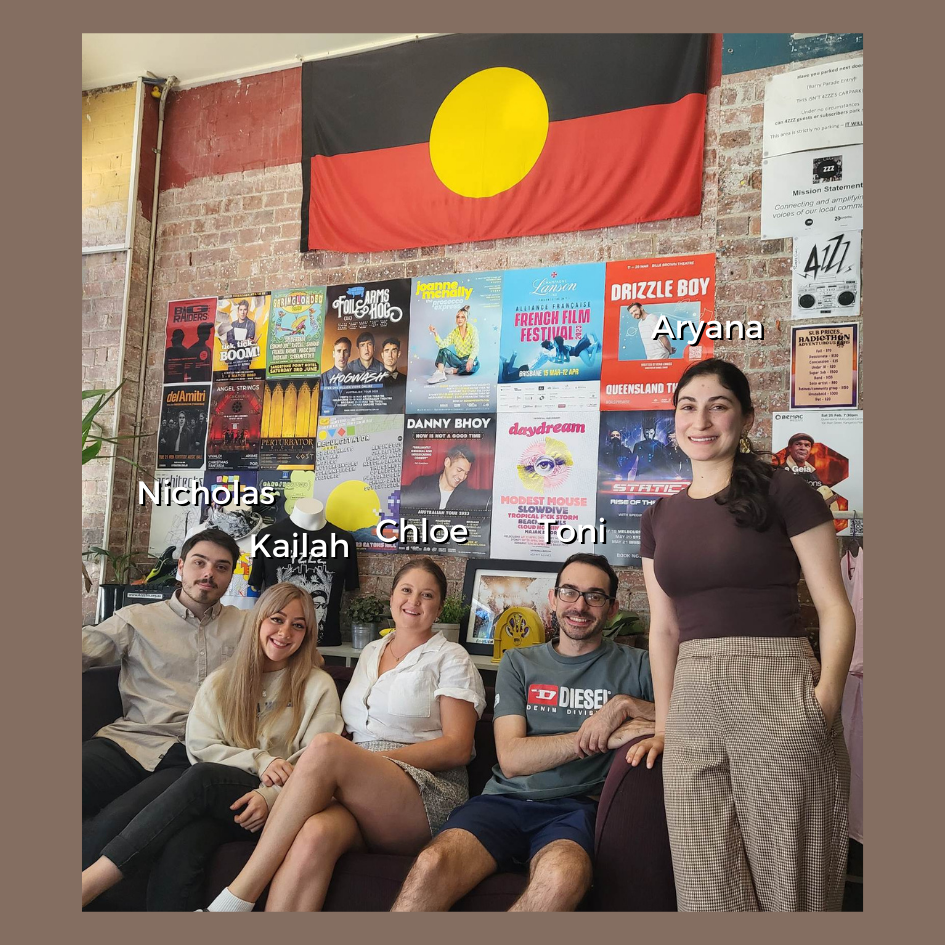 🎵 Celebrating Brisbane Music | Traffic Signal Box 📶
Yvette Adams & Troy Zimmerle have painted an incredible tribute to the Brisbane music scene and have featured us there as well 😍 If you want to go have a look it's located on the corner of Ann St & Constance St, Fortitude Valley (Box ID: B0033).

A statement from the artists, "Our proposed artwork is an ode to the Brisbane music industry throughout the 70s, 80s, 90s and 00s. We are both passionate about the local music scene and would like our artwork to inspire people to continue to support the local music scene."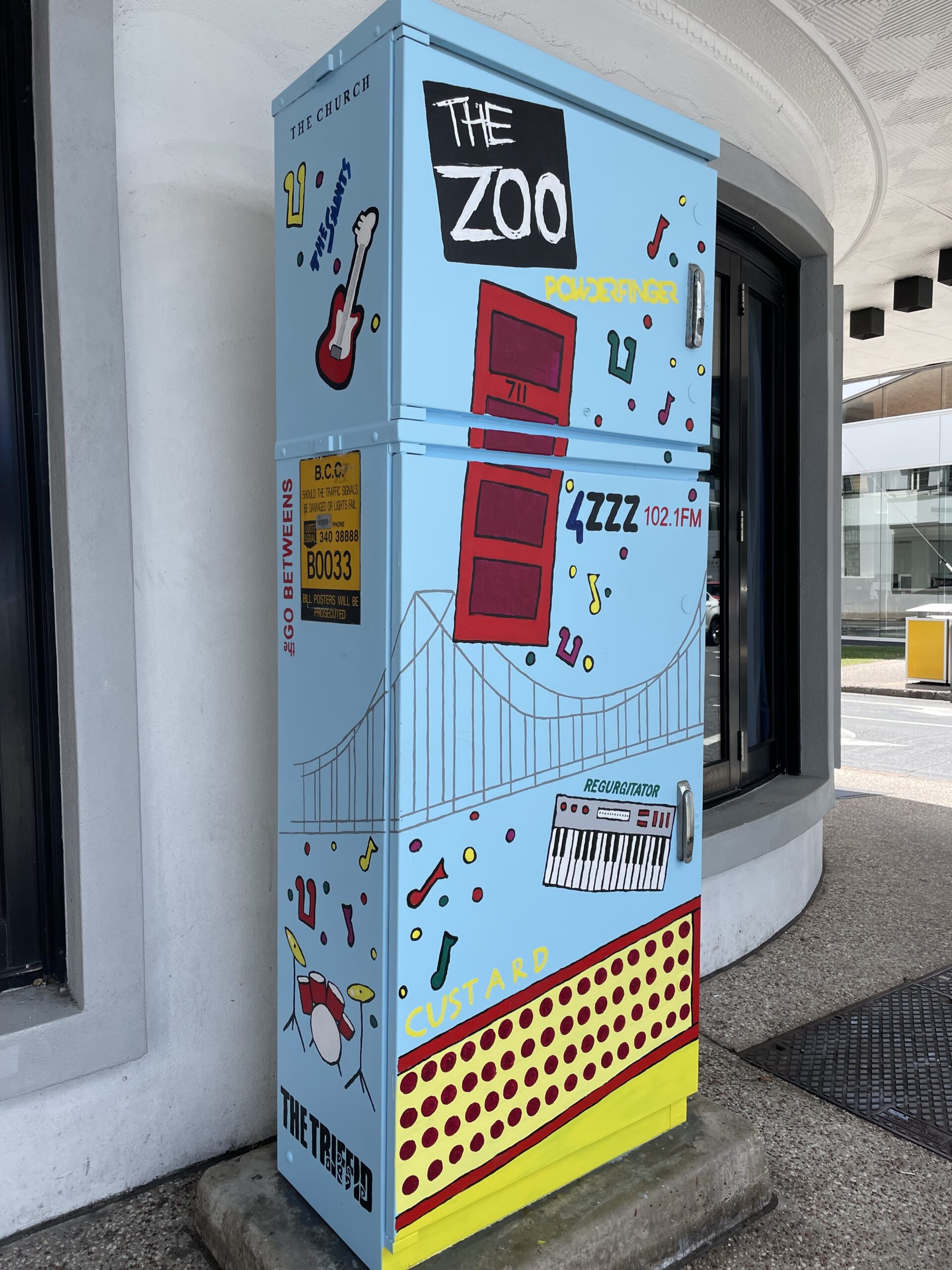 📻 4ZZZ Zed Lines Internship | QUT Journalism Network 📰
Are you interested in a career in media, journalism, or radio?
4ZZZ radio is offering a four-month internship program for people wishing to develop their news presentation and reporting skills. During the internship, students write, produce and present hourly news bulletins for Zedlines.
The internship requires a commitment of one morning per week from 7:00am-12:30pm at the 4ZZZ station in Fortitude Valley.

Interns will start their first month in Early March and finish in late June.
Interns will gain experience in:

✍️ News writing and researching ✍️
🗣️ Voice presentation and on-air announcing 🗣️
🎙️ Interview techniques and technologies 🎙️
🔊 Audio recording and editing 🔊
📱 Social media promotion and posting stories online 📱

Interns at 4ZZZ join a team of nearly 200 active volunteers who assist the station in areas such as production, PR, music, promotions and online reviews.

After completing a Zedlines internship, there are opportunities to join and contribute to 4ZZZ's news and current affairs program, Brisbane Line, or work in other areas of the station – even have your own radio show!

🎓🎓🎓
APPLY HERE
Applications for the April to July internship are open NOW until March 17, 2023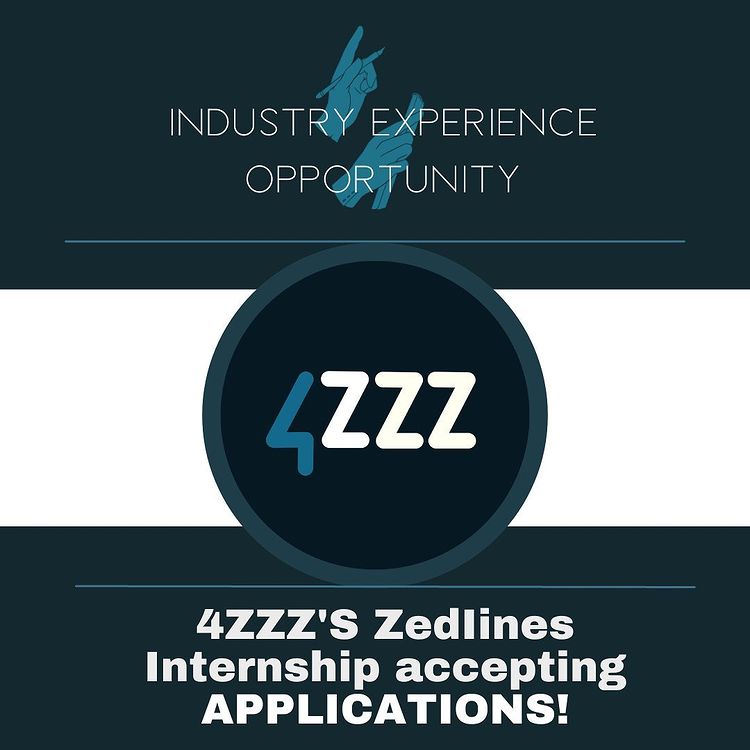 🎸 RHRN | Fenrir 🎸
We had Fenrir join us live on air for a fantastic set and post gig interview on Right Here Right Now this week.

They have been writing and performing together since mid-2022. With influences from groups such as The Clouds, The Beths, Julia Jacklin, and The Lighthouse Keepers, the band's sound has been described as Australian-indie-alt-rock.

The music Fenrir creates is an outlet for the three friends to share their humour, heartbreak, and other humbling experiences with whomever is open to listening to them.

You can listen back to Fenrir live On-Demand right here.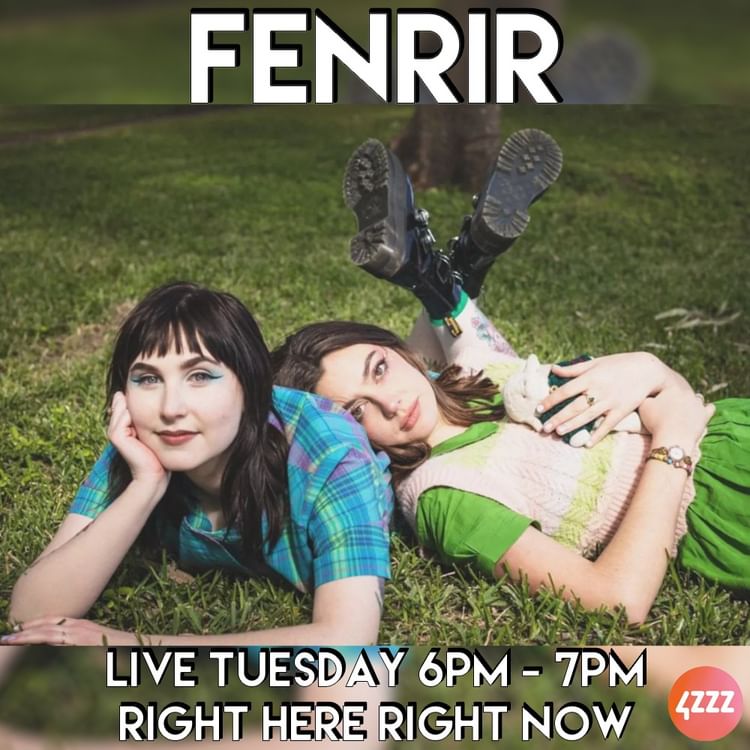 👣 Access All Areas | A 4ZZZ Fundraiser 👣

We're throwing a party! This one is a fundraiser for our accessibility plans at the station so it's even more exciting!
We've invited the likes of Darren Hanlon, Locust Revival, Tralala Blip and more to join us at The Triffid on April 2nd for Access All Areas.

Shoutout to the amazing Mat Deasy for this poster.

Get tickets buy following this link

Don't miss out on supporting our dream of a 4ZZZ for everyone.

🏅AOTW | Witness K - S/t 🎶
From the AOTW Committee

"Former 4ZZZ Announcer Andrew McLellan seems to come back to us in all sorts of sonic forms - whether it's as Cured Pink, Enderie, or Soft Power - it's always so alluring! The band Witness K (a four-piece originally based in Sydney) is his latest contribution/participation, a project years in the making and full of the thoughtful experimental music we love at the Zeds, and likely to hear on Rusted Satellites, Liminal Space etc etc. The band themselves note their sound somewhere between avant-garde, spoken word and something else. We also appreciate the political overtones. Enjoy."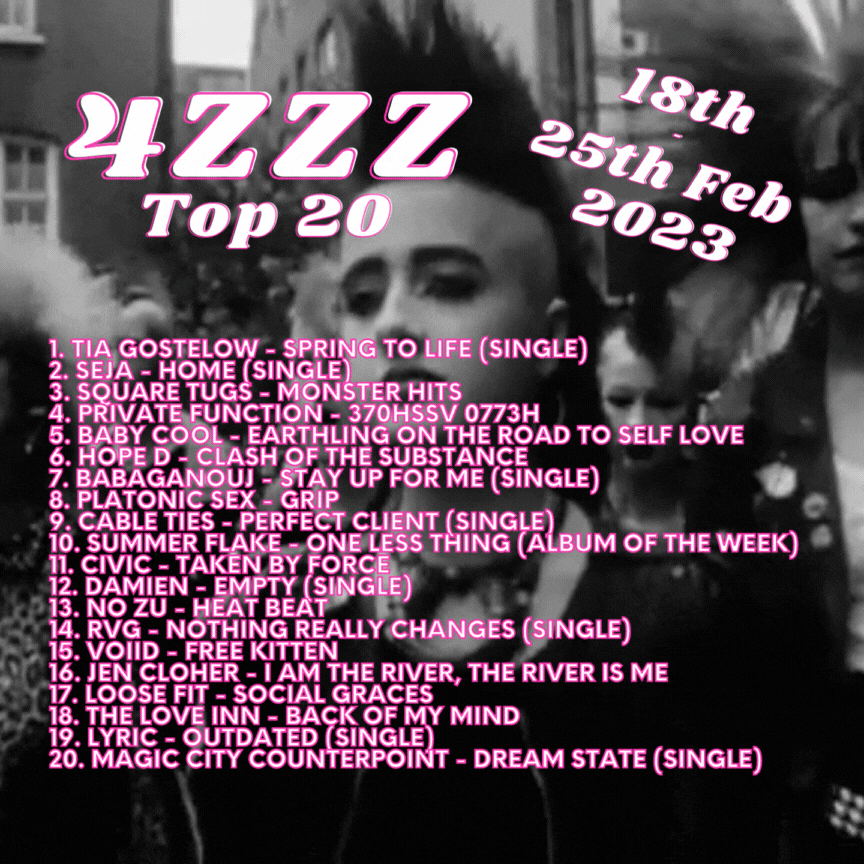 ❓ Zed Trivia | 1986 Collaborative Exhibition 'Know Your Product' ❓
Back in 1986, the Institute of Modern Art collaborated with 4ZZZ to present an exhibition capturing a moment in time in Brisbane's music history. Curated by Ross Harley, Know Your Product focused on the relationship between popular culture, music and contemporary art, and was an early attempt to make sense of what had been going on in Brisbane youth culture in the late 70s and early 80s.

The exhibition was full of fanzines, posters, flyers, single covers and cassette tapes from seminal Brisbane bands. There was a party to kick it off, live shows, a super 8 film screening and even a suite of 10 radio programs about the local music scene produced and presented on 4ZZZ. These live shows programmed with 4ZZZ featured bands including The Go Betweens, The Riptides, Xero, The Saints and JFK and the Cuban Crisis.

The accompanying publication featured 60 pages of critical essays and documented the ephemeral artwork made by and for the scene. "Questions like 'when is a Brisbane band a Brisbane band?' or 'what is the role of Queensland politics in the production of artworks?'… None of these questions have simple or straightforward solutions. But to pose them suggests that the only way to know your product is to begin to show it." – Ross Harley

The 4ZZZ coordinator was Deb Strutt, and the publication design was done by John Wilsteed and Allan Martin.
A 💐 MASSIVE 💐 THANK YOU to Tina from IMA (Institute of Modern Art) for sending this through to us 😍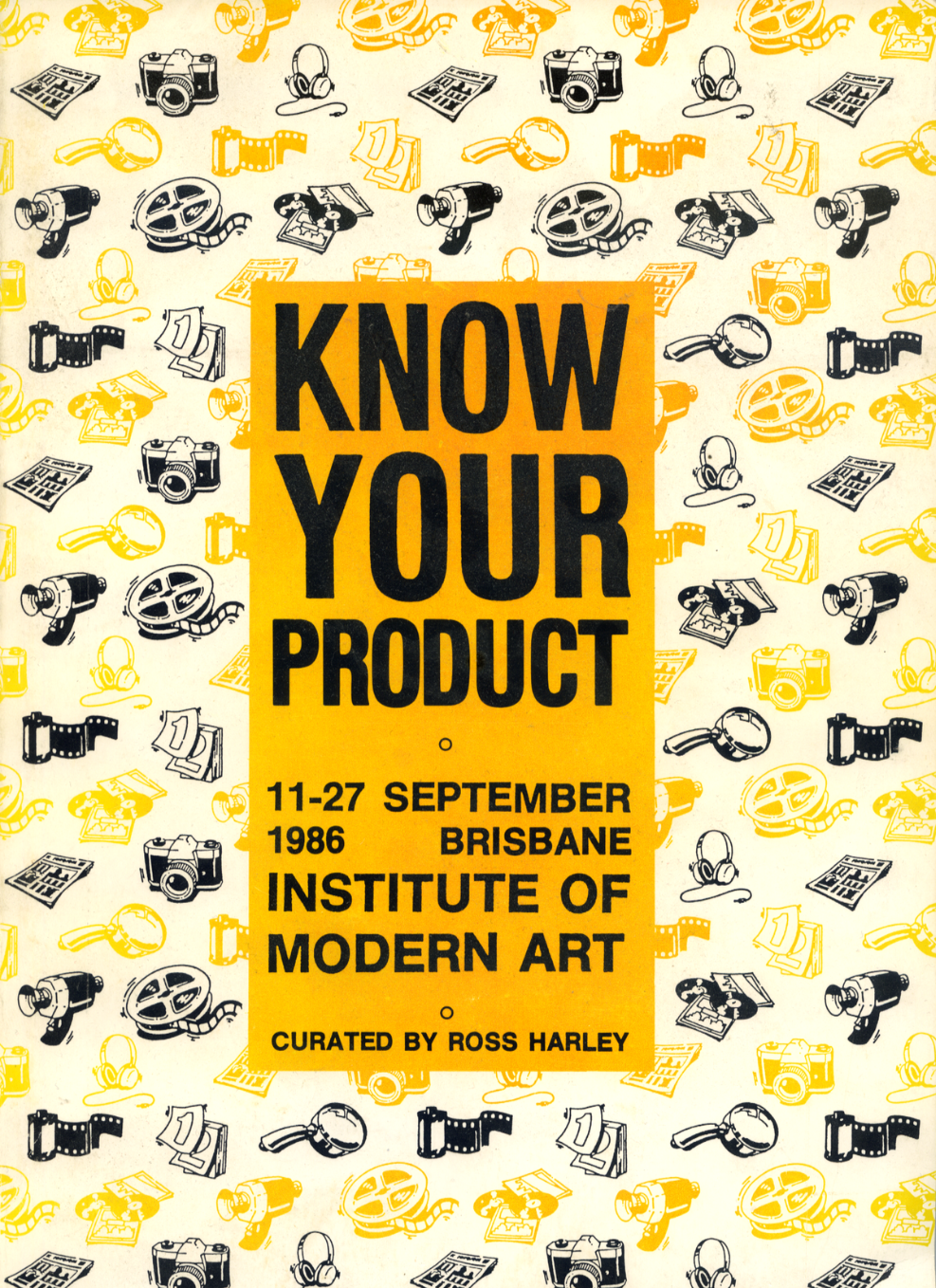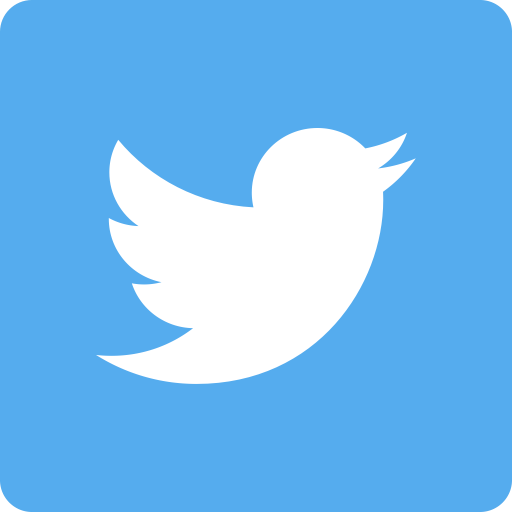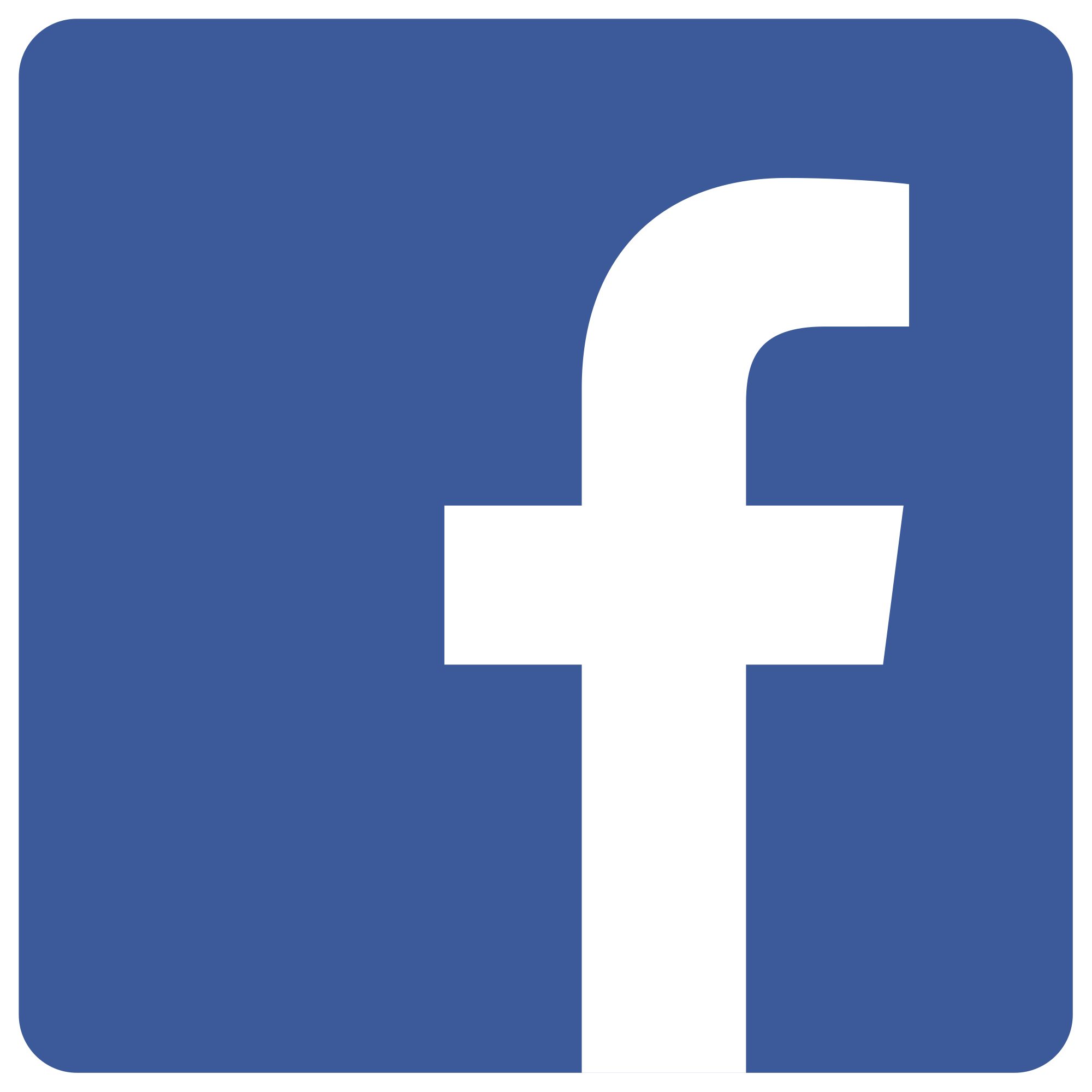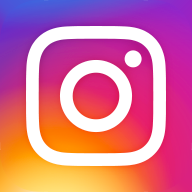 That's all for this week, be sure to check your inbox next week for the next instalment of Zedletter!
For more information hit 4zzz.org.au

[[UNSUBSCRIBE]]
Respectfully acknowledging the traditional owners and custodians of the country on which we live and that their sovereignty over this land was never ceded.