🍃 420 Prize Pack | TODAY ONLY! 🍃
Feel the BUZZZ and subscribe anytime today, April 20th, to potentially WIN AN EPIC Gatorbeug Prize Pack!
What prizes are on offer I hear you ask? Well there's; Glass Lab Bottles, Rechargeable Mini Muzz Grinders (including cute designs camo, care bears, green skulls, & anime cats pattern), 40g 140W Grinders with Lightening black, white, and futuristic designs, 36g Compact Grinders black and white designs, Gatorbeug Scientific Equipment Caps, Herb Storage Containers, AND there is even an assortment of Gatorbeug stickers!
If you'd like to look at some pics of the prizes click here
Get high on the warm inner glow of 4ZZZ and subscribe here where you can select the Gatorbeug 4/20 Surprise Prize (18+)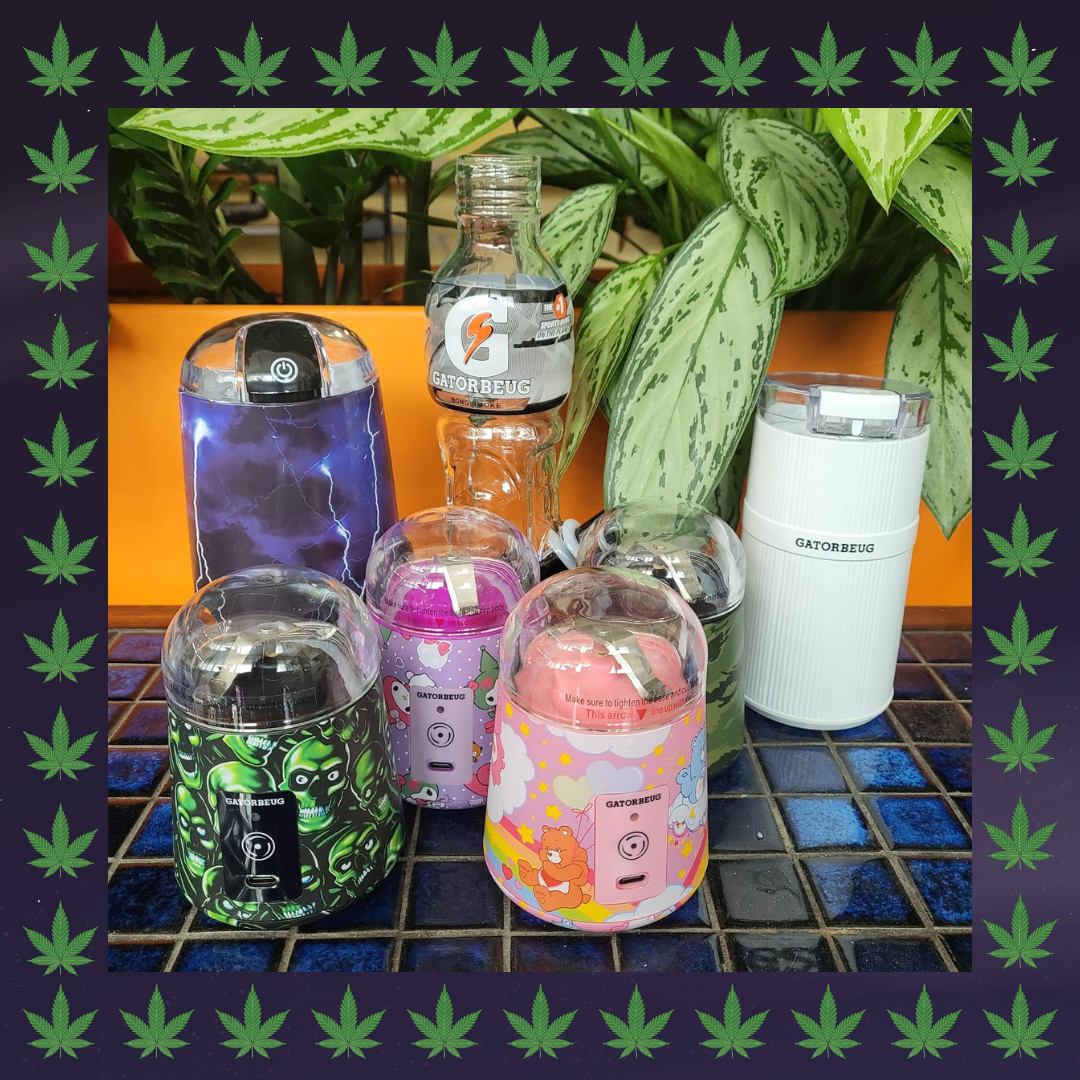 🎶 FREE Music & Makers Market | The Triffid & 4ZZZ Presents 🤩
This Saturday, April 22nd, from 12 - 5PM at the Triffid
GET READY for some excellent vibes and music from;
SCRAPS | CHILLIANA | ZERLINE | BELLE NOUVELLE
Not to mention market stalls to peruse such as;
BUGDUMB | 4000 Records | MESSY CABLE | 4ZZZ | BRISBANE PICKLE CO | CASUALTY RECORDS
So come on down to this completely FREE and FUN event! 🤗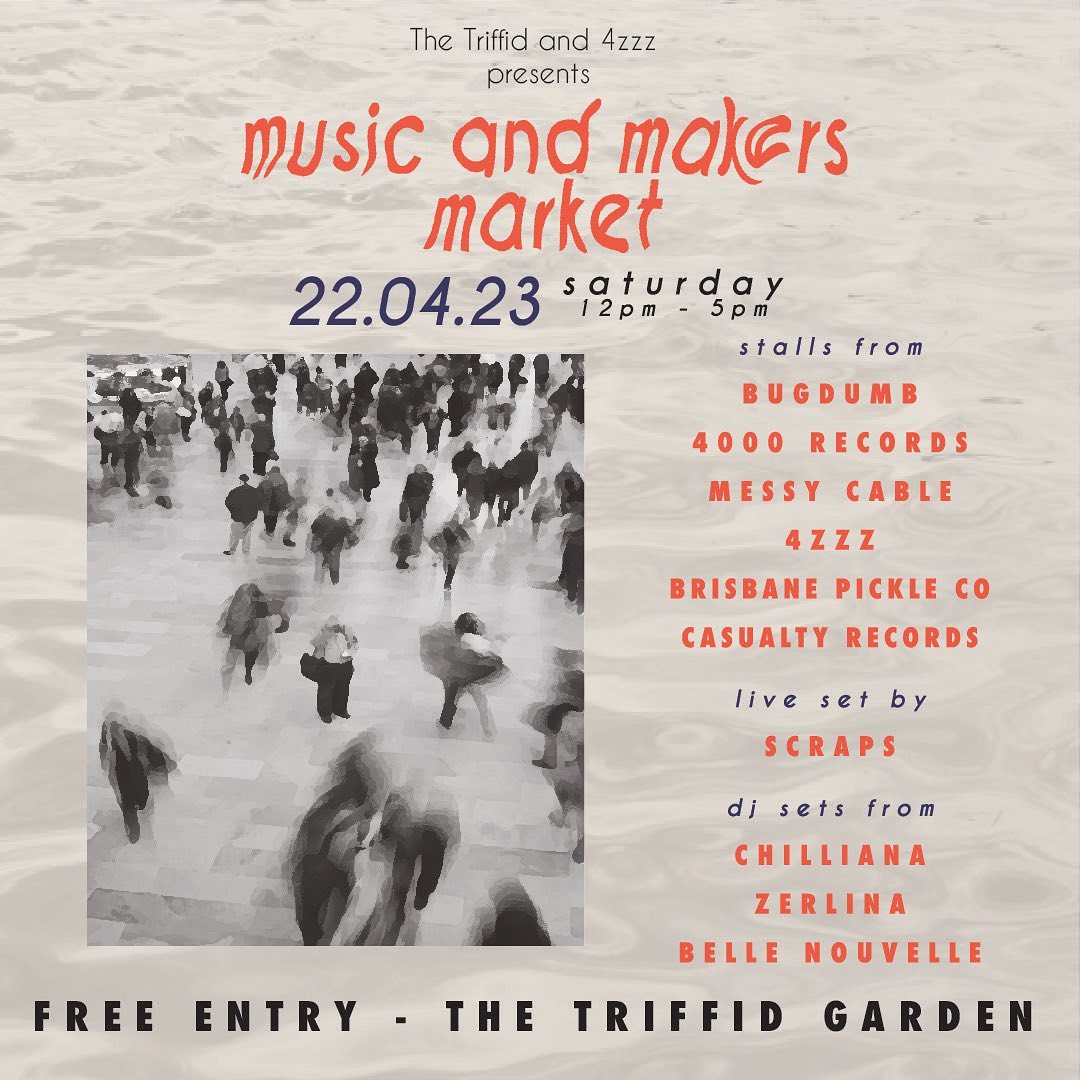 🌟 Dots+Loops Fellowship Program | Emerging Musicians and Artists 🌟
Applications are open for the local Dots+Loops Fellowship Program for emerging and early-career musicians and artists. The program works with performers and composers to cultivate the next generation of adventurous post-genre artists, through a series of rehearsals, workshops and seminars led by local and international practitioners, leading towards performances in the 'Nonstop' festival program.

To submit an appicaltion click here

🎉 Worker's Power | Episode 200 🎉
This week Worker's Power had their 200th Episode! To celebrate the occasion they talked a bit about how the show began as well as former host Callen re-joined the team in the studio. Together they have a great chat about what he's been up to in the Queensland Human Rights Commission.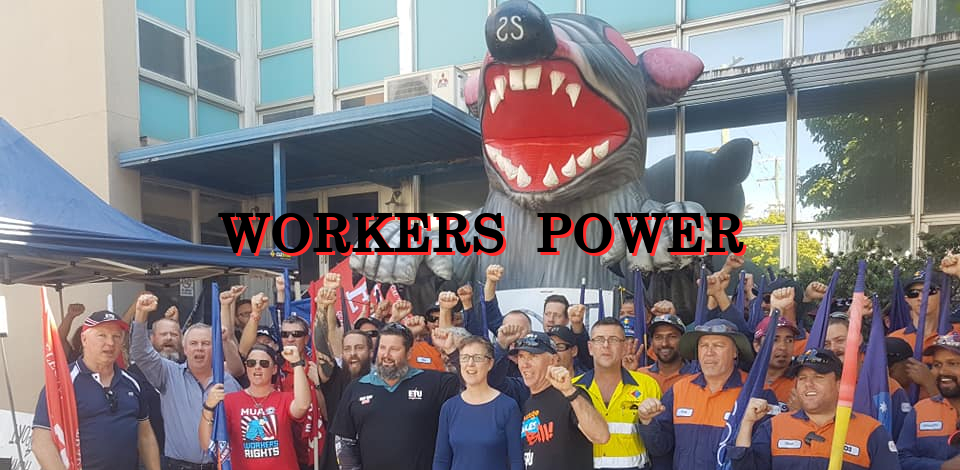 💋 Radio Reversal | Fortitude Valley GRRLS 💅
On today's show of Radio Reversal the team have a show special called FORTITUDE VALLEY GRRLS focusing on vocal fry, gendered patterns of speech, and the sexist, racist, and classist histories of policing everyday speech.
They also ran a RADIO REVERSAL BINGO as part of the episode, with some of their classic vocal fry / Fortitude Valley Grrl mannerisms, with a special RR prize for the winners, including an original illustration, a couple of poster prints, and some zines.
A big congratulations to the winners!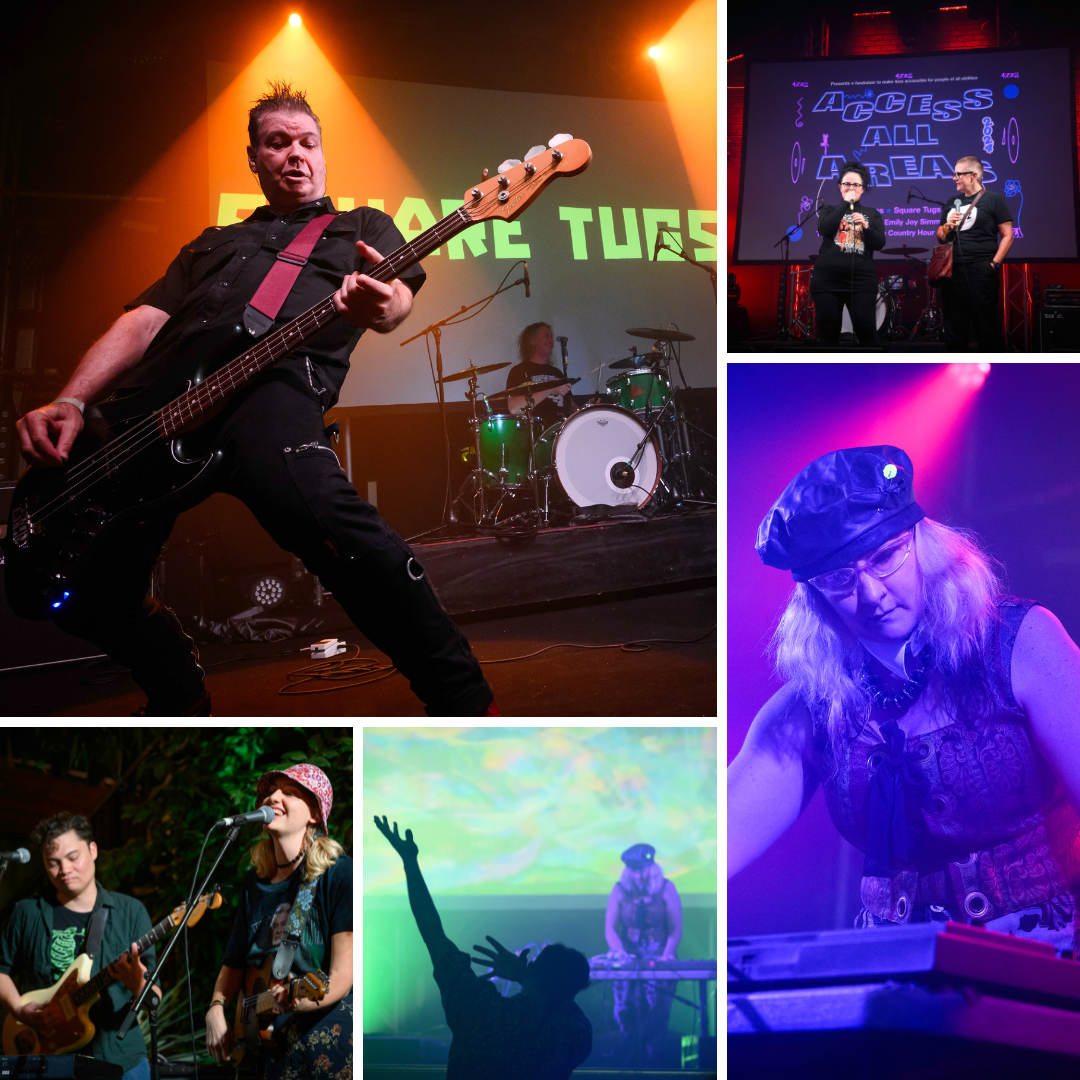 📻 AOTW | V - Faithless 🎧
From the AOTW Committee: "Here's one for the goths! Naarm based, Meanjin born V has released their latest album 'Faithless'."
"The album is a collaboration between V and the City of Melbourne's Heavy Machinery Records who contacted them to create an album on their public sound sculpture: the Federation Bells. V's music is heavily influenced by the synth explosion in new wave and darkwave music in the 80s, however their new album 'Faithless' has taken a new direction towards a more minimal industrial sound."
"They recently came into Zed HQ for an interview on Liminal Space where they talked about their love for community radio, the making of the album and the meaning behind the title track 'Faithless'. You can listen back online at 4ZZZ.org.au, however a trigger warning for talk of suicide (specifically amongst the LGBTQIA+ community) is necessary."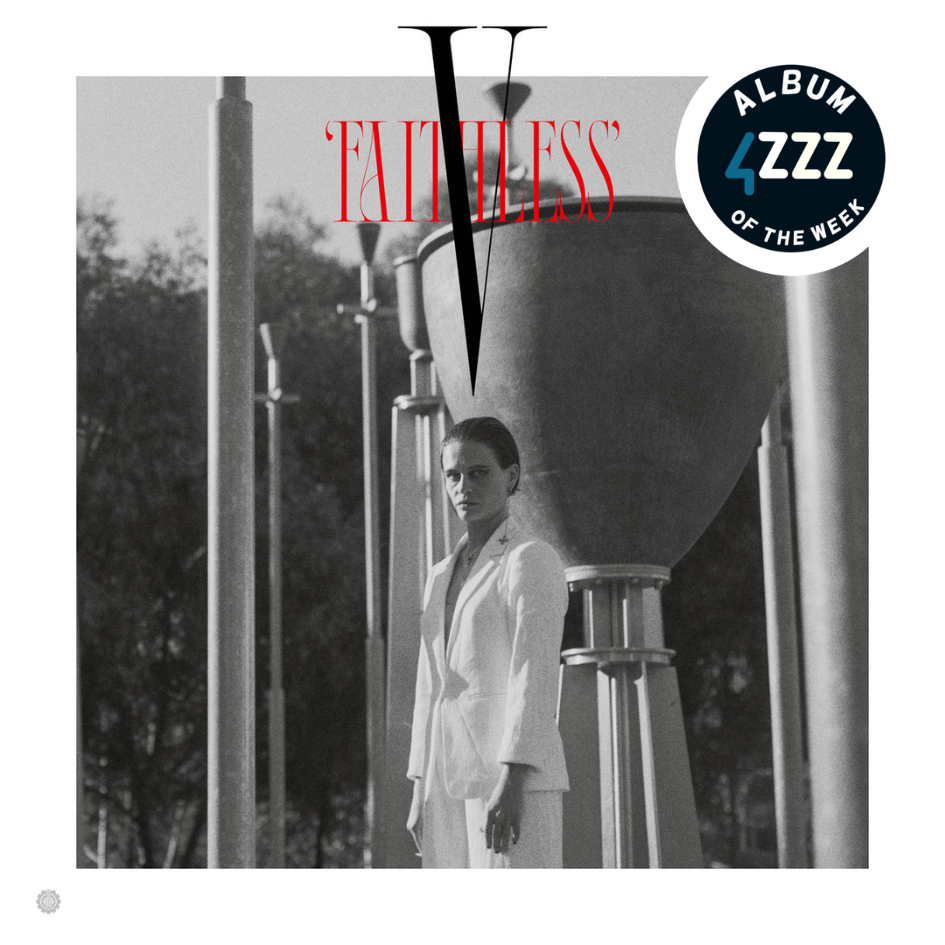 🧙🏿TOP 20 | 8th - 15th of April🧙🏿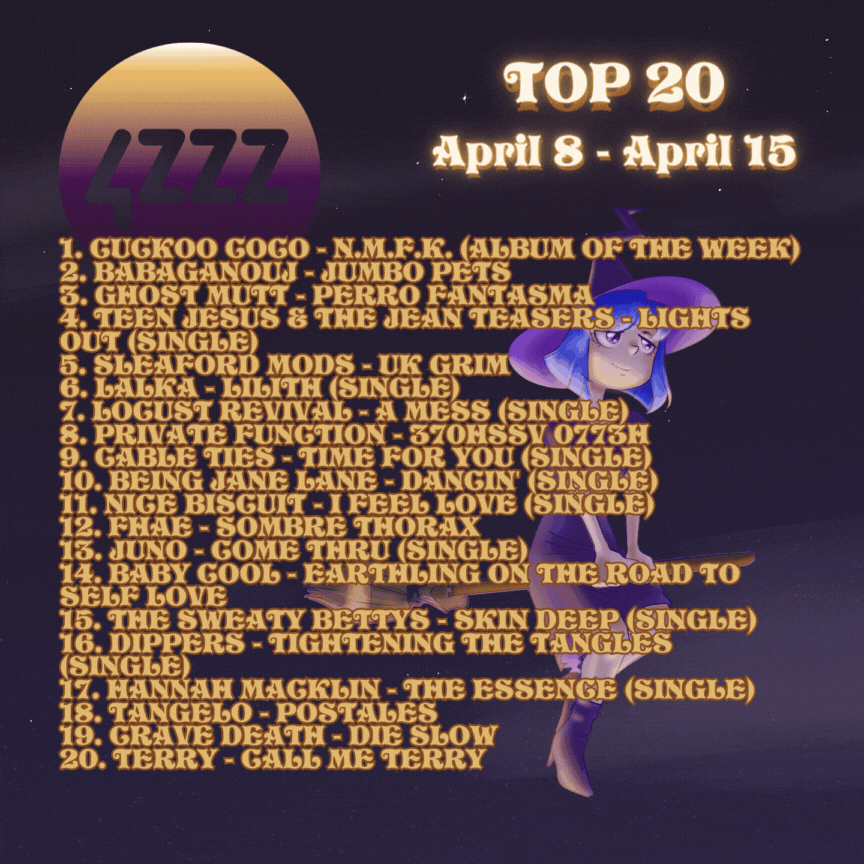 ✍🏾 Brisbane Writers Festival ✍🏾
We're excited for all the COOL THINGS at Brisbane Writer's Festival this year. We are supporting three excellent events, starting with Regurgitator's Unit. Reflecting on the legacy of these lo-fi luminaries, this twenty-fifth anniversary celebration of the album dissects the craft of great songwriting and the triumphs of a band ahead of their time.
With Ian Powne + Paul Curtis + Ben Ely + Lachlan Goold + Lauren Istvandity.
Wed 10 May, 7:30pm

Get yourself along to What's Democracy, Anyway? Democracy: it's a word we hear so often, we might just have forgotten what it means. This panel is here to help. Historian Michael Ondaatje talks to four of Australia's sharpest political minds about the many twists and turns of Australia's democratic project, from its ancient beginnings to its teal-tinged present and its potentially transformative future. Vote yes to this conversation.
Fri 12 May, 4pm

And finally… Zine Market 23! With around 40 Zinesters spruiking their wares, this is an unmissable event celebrating Zines and independent publishing. It's taking place in the Whale Mall at QAGOMA, with FREE ENTRY!
Sat 13 May, 12-3pm

Check out the full Brisbane Writers Festival 23 program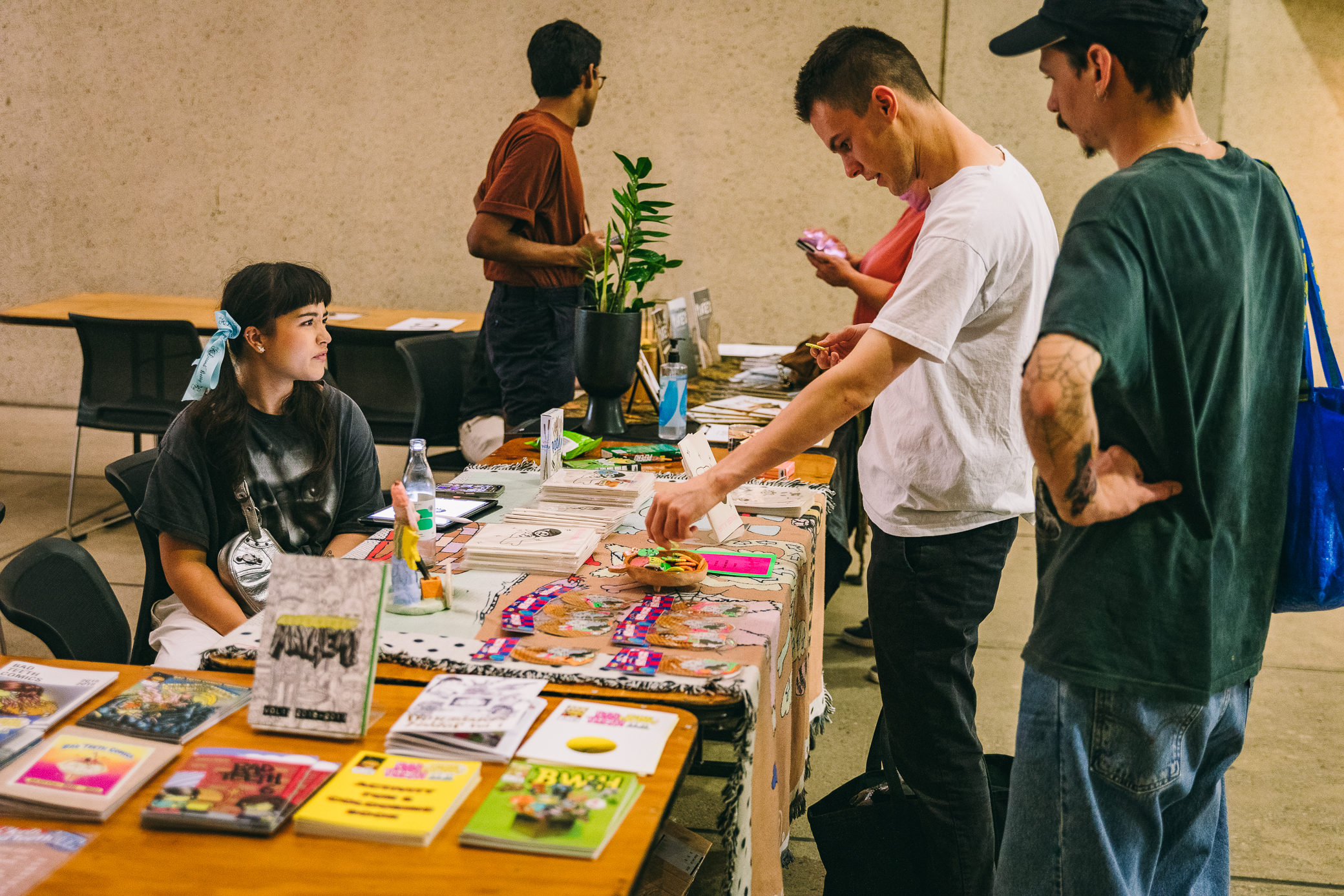 ❓Zed Trivia | Bags of Dope❓

Here are some words from Andy Nehl about Radiothon in the 80's - "The audience were just fanatical supporters. In 1981 and 1982 at Radiothon, more money came in than was actually pledged. It wasn't uncommon, it happened a few times while I was there, for listeners to wander in with bags of dope to give to the radio station because they liked it so much."
Anyway... Here is a photo of Pauly, Ben, and Joe from the Brown Couch on April 20th.
Like some more trivia about 4ZZZ? Listen to our podcast From A to Triple Z here.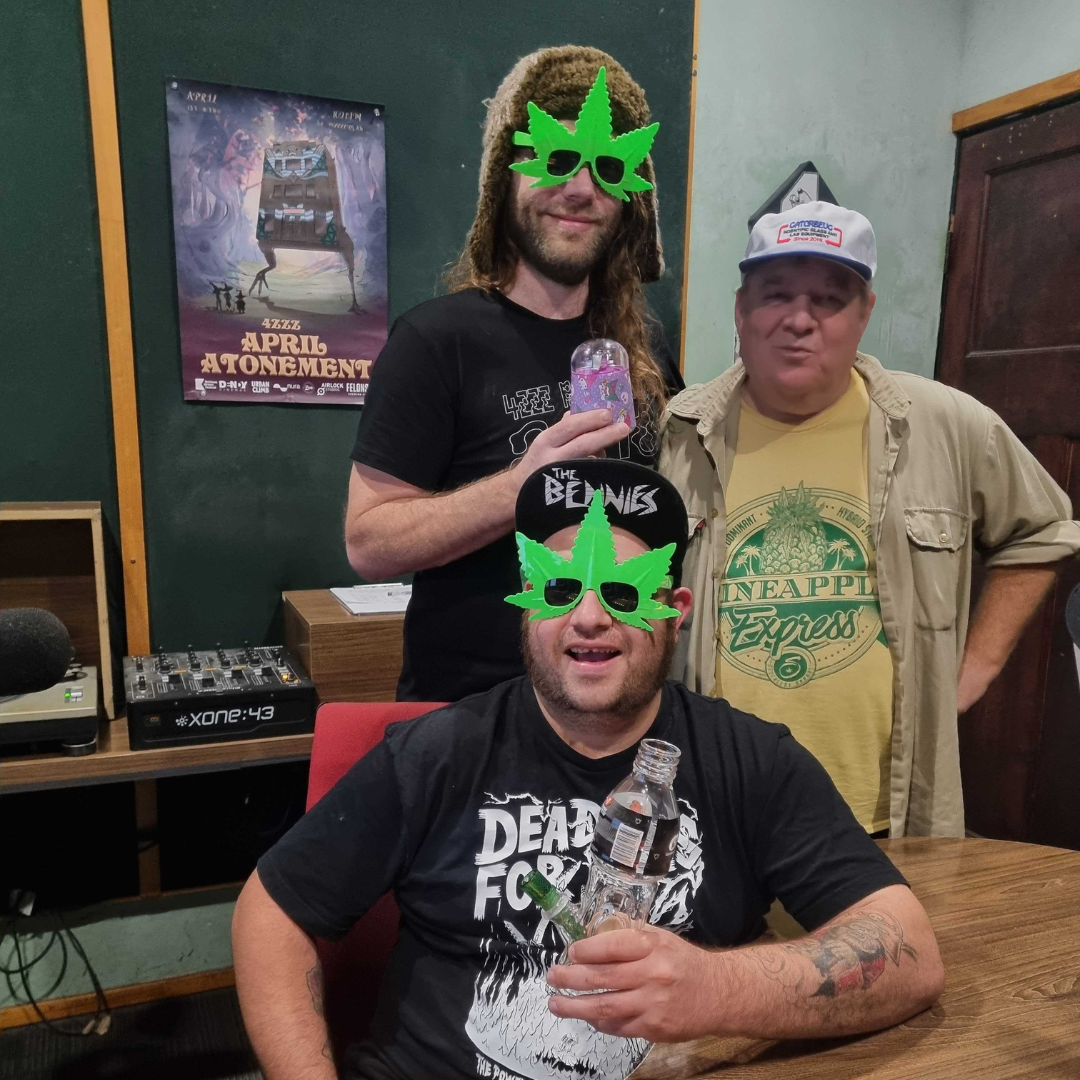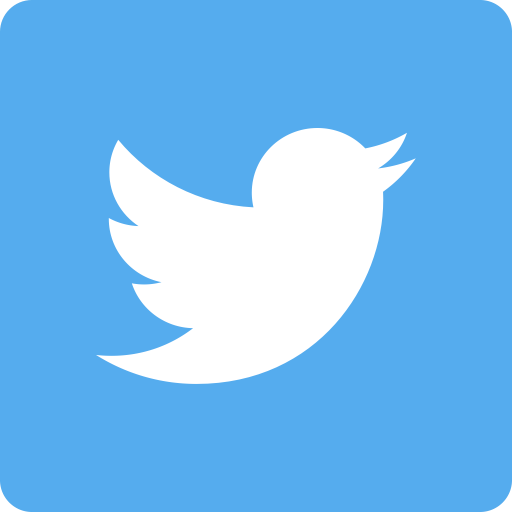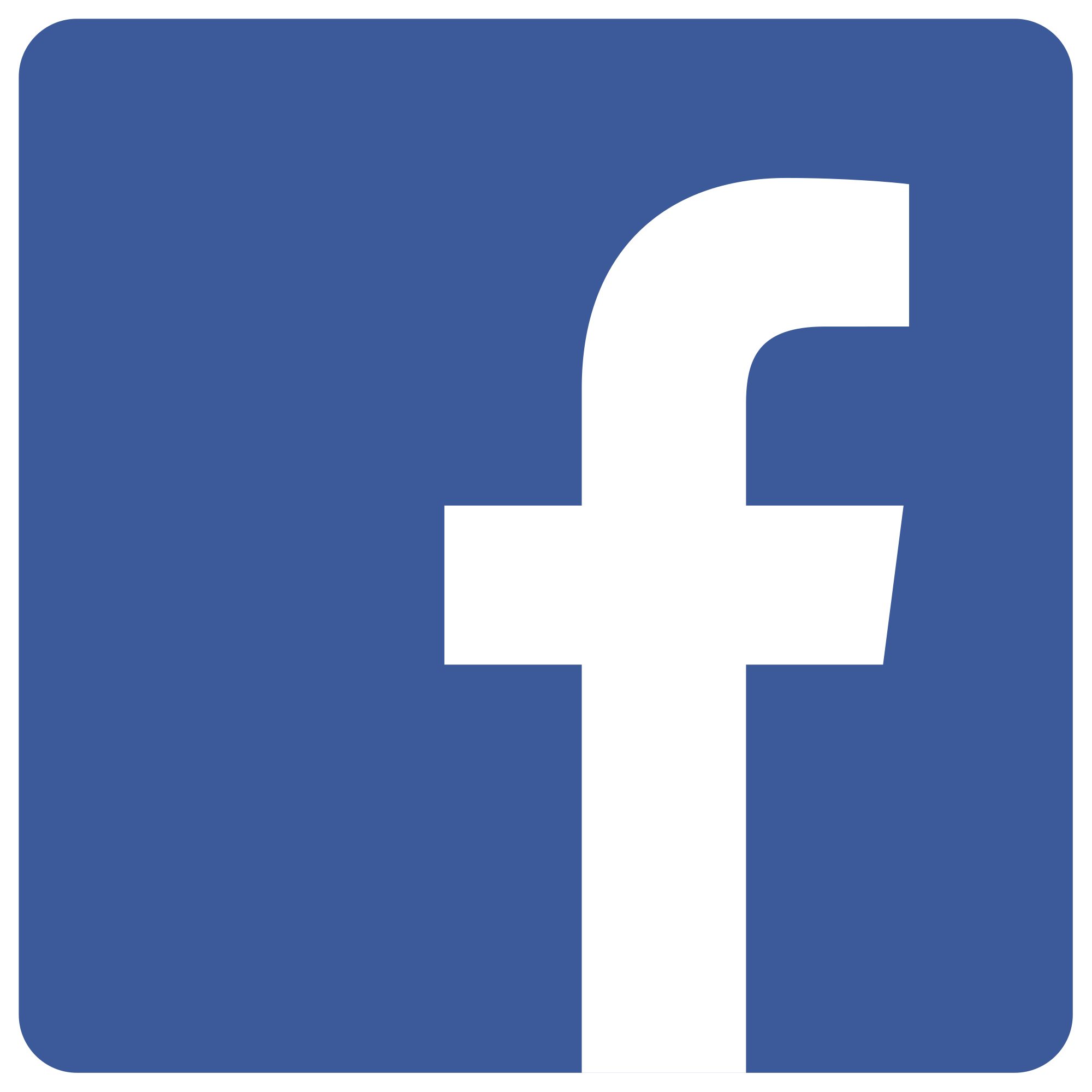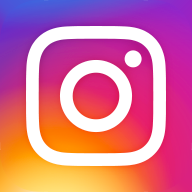 That's all for this week, be sure to check your inbox next week for the next instalment of Zedletter!
For more information hit 4zzz.org.au

[[UNSUBSCRIBE]]
Respectfully acknowledging the traditional owners and custodians of the country on which we live and that their sovereignty over this land was never ceded.