👋 Sad To Say Goodbye 👋
As we come to the end of May 4ZZZ announcers have an inhouse meeting where we get together and have a chat about all the things happening around the station. Including upcoming events, plans in progress, and 4ZZZ staff update volunteers on changes to the station's programming.
Every 6 months new shows pop up and sometimes other shows leave, whether that be on Zed Digital or 102.1FM and I'm sorry to say it but we are saying goodbye to a few shows this May including;
On Zed Digital;
Restless Treats with Manny | Spaghettification with Phaedra | Left of Centre with Leo.
On 102.1FM;
Alternative Time Zonezzz with Pepper Jane | Proletarians-Transition with Bill | Velvet Squawkback with Coby.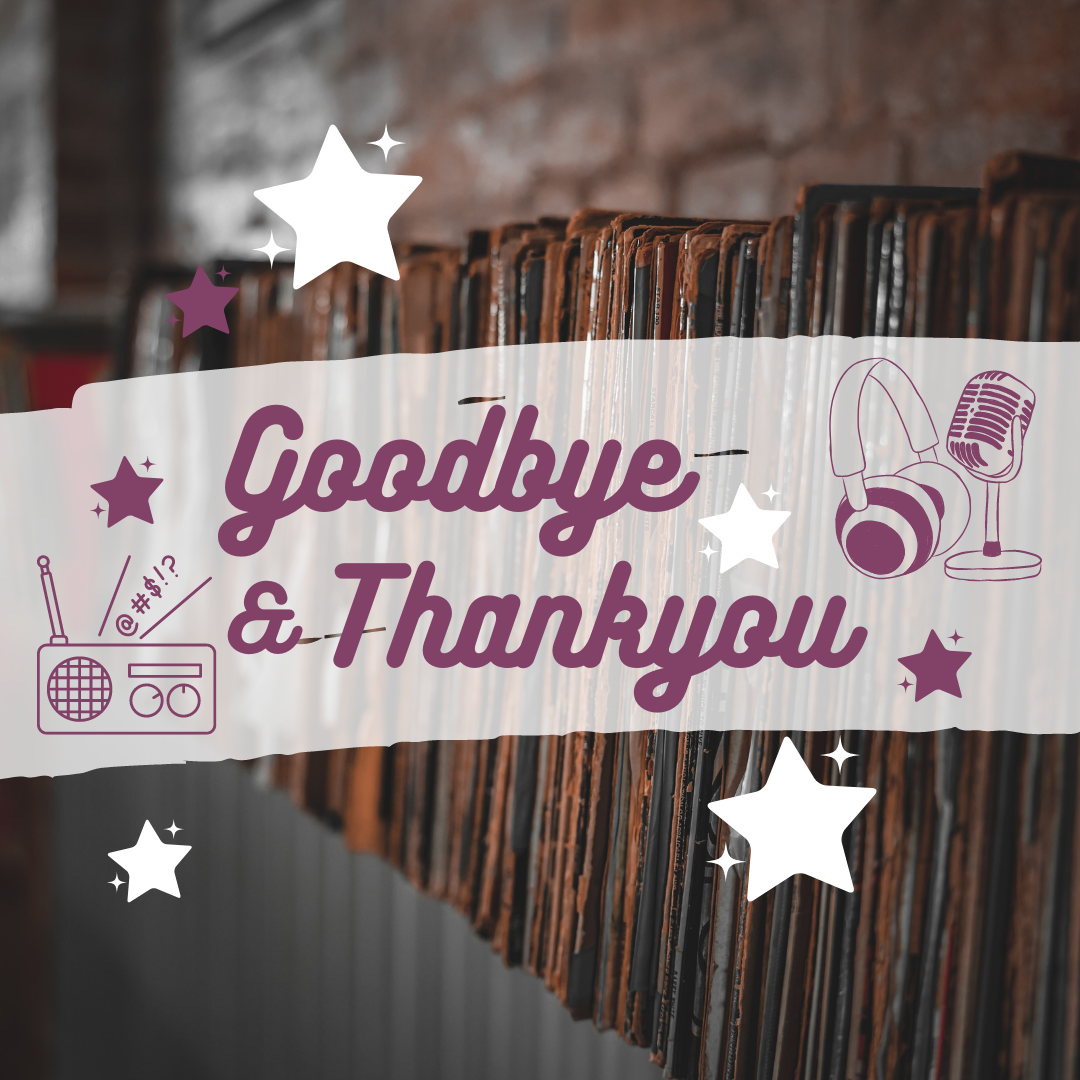 🍬 Restless Treats | Last Show Monday 29th of May 10PM 🍬
Manny Hernaez the host of Restless Treats on Zed Digital (Mondays 10 till midnight).
Over Manny's time on Restless Treats he has been illustrating NEW artwork for
EVERY. SINGLE. EPISODE.
And they are all exceptional! So here is BUT A TASTE of his incredible designs over the past 4 years, featured below.
Restless Treats is a weekly assortment of random musical treats. Manny says, "I tend to jump around genres and also play music from movies, games and animation."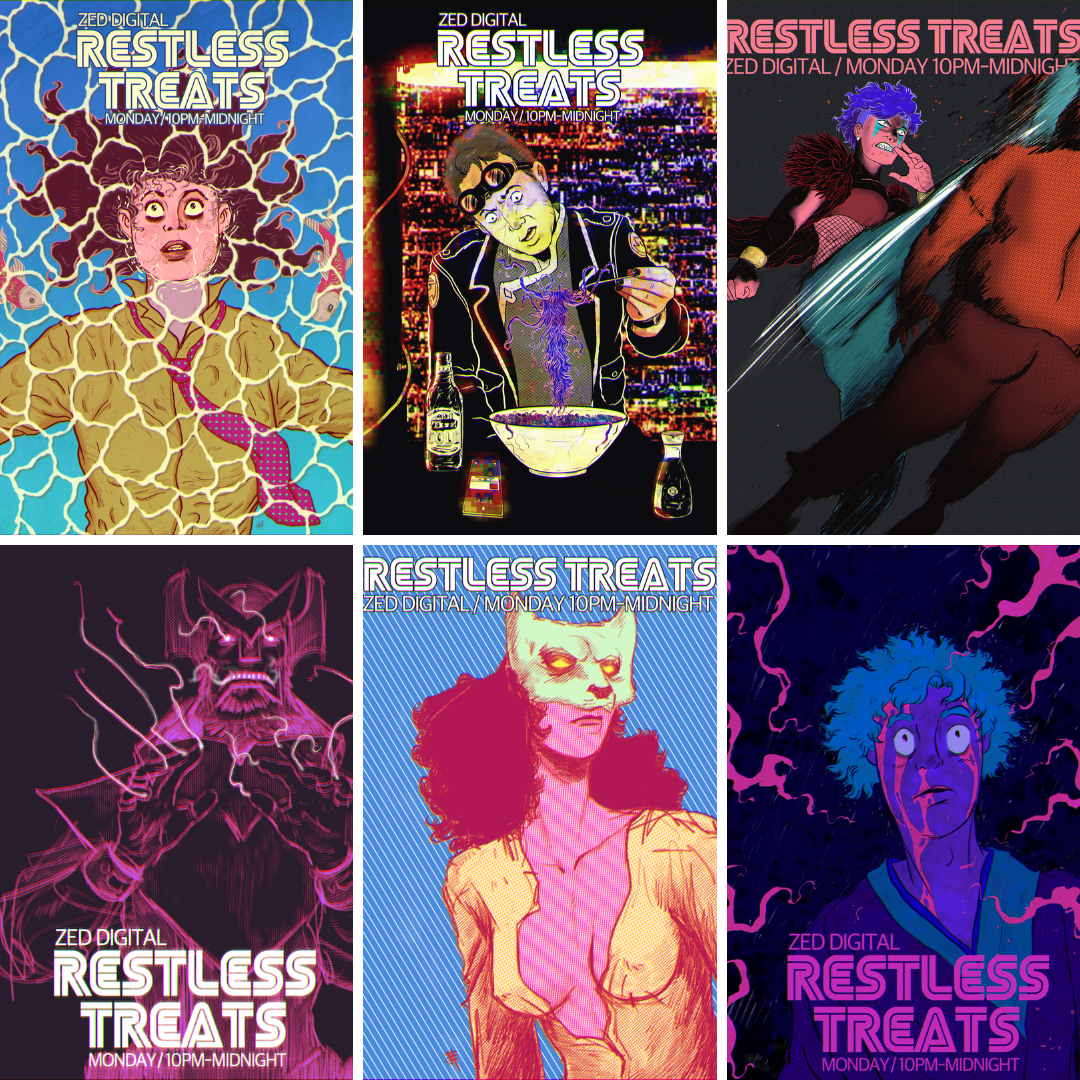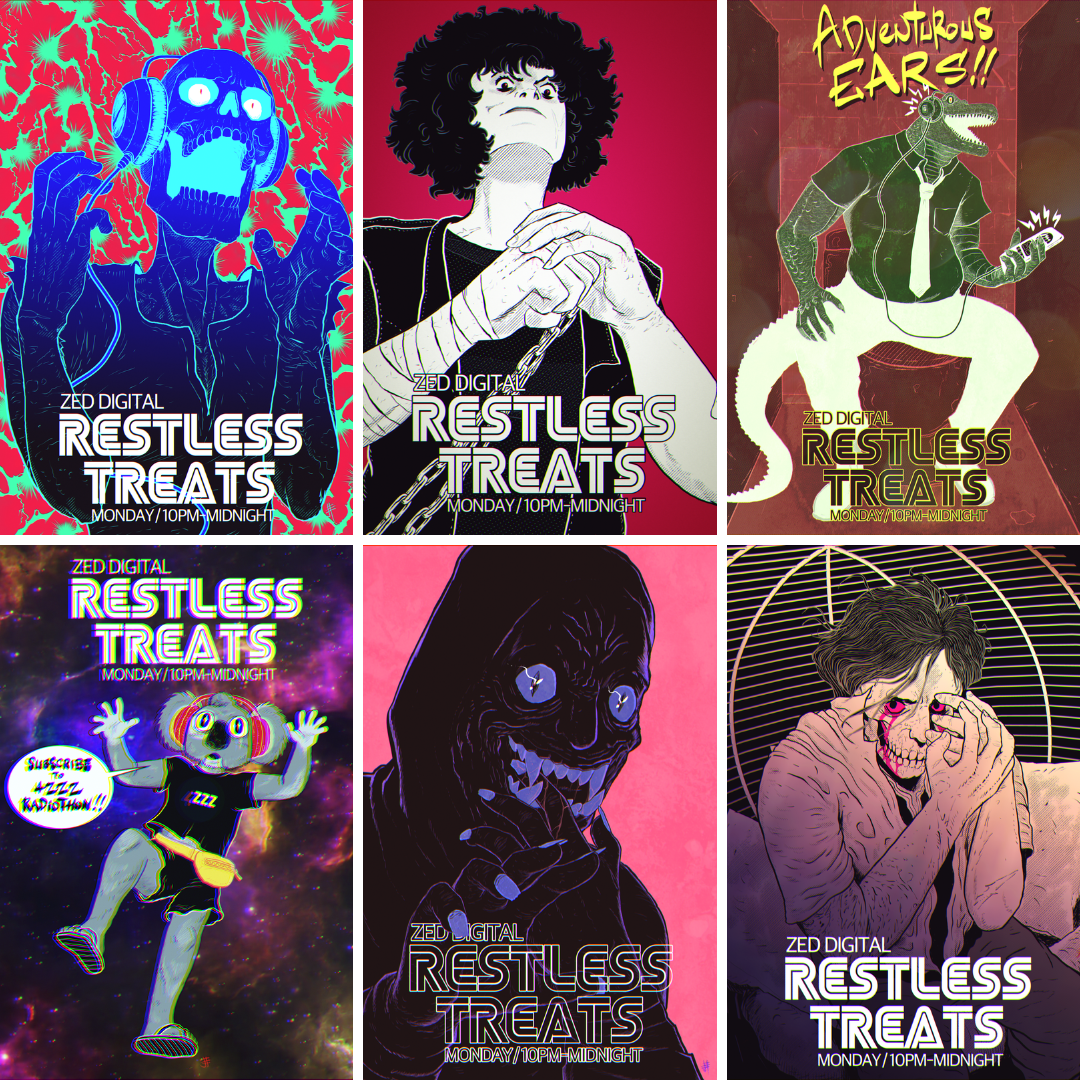 🍝 Spaghettification | Last Show Tuesday 30th of May 9PM 🍝
Host Phaedra brought you a music based show where they play music/artists that they've discovered both new and old. Pheadra delves into niche and unheard of genres of music, making Spaghettification a very eclectic zed program.
👈 Left of Centre | Last Show Wednesday 31st of May 8AM 👈
Here are some parting words from Leo, "Left of Centre is now coming to an end :((. The last episode will air on the 31st of May. I had so much fun doing this show for the past 2 years but all good things must come to an end at some point, One show left, I promise I'll make them worth your while :D"
📻 ON 102.1FM 📻
🎶 Alternative Time Zonezzz | Last Show Tuesday 30th of May 2AM 🎶
Pepper hosts a show highlighting International music featured in Australia and Australian music loved overseas (or across time zones, at least). Pepper talks about their life being split between two countries.
Pepper says, "Growing up, I was shocked to see talented artists from regions in America that are overlooked by the mainstream and being ignored by a greater audience so I hope to highlight these artists with my show."
✊ Proletarians-Transition | Last Show Thursday 25th of May 2AM ✊
Bill plays host to a journey into the spiritually auspicious hours of the morning with long-form esoteric radio. Unfortunately Bill's last show has come and gone but don't worry you can listen back.
🐦 Velvet Squawkback | Last Show Saturday 27th of May 2AM 🐦
Coby's last show for Velvet Squawkback is coming up this weekend. Coby runs a late night show that is long, weird, and wonderful. Focusing on progressive, psychedelic and anything in long form content. Coby also plays the occasional full album play on anniversaries, plus a little history on the bands and songs.
🌟 NEW SHOWS COMING SOON 🌟
Just because I'm a tease, next week I'll update you on all the new programs coming to 102.1FM and Zed Digital.
If however, you are really thirsty to know what they are you should follow us on social media.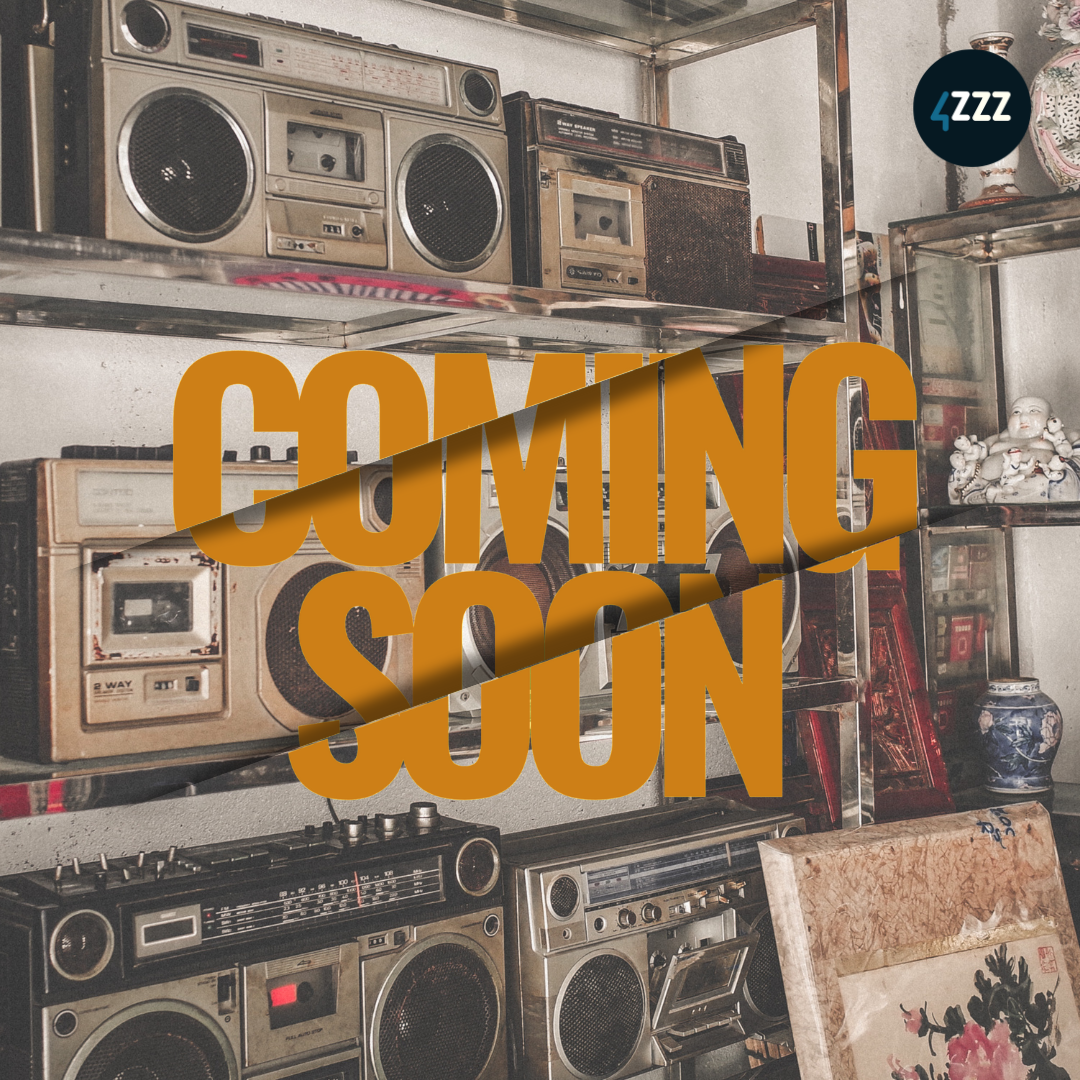 👗 Lil J's Vintage Market 👔
This Saturday, 27th of May, at 16 School St, Fortitude Valley (The Station Brisbane), from 9 am until 2 pm.

Brisbane's Home of Recycled Streetwear and Secondhand Garments Market is BACK and BIGGER than ever! So if you'd like to check out this great, locally-run market, put a reminder in your calendar and head on down this Saturday morning.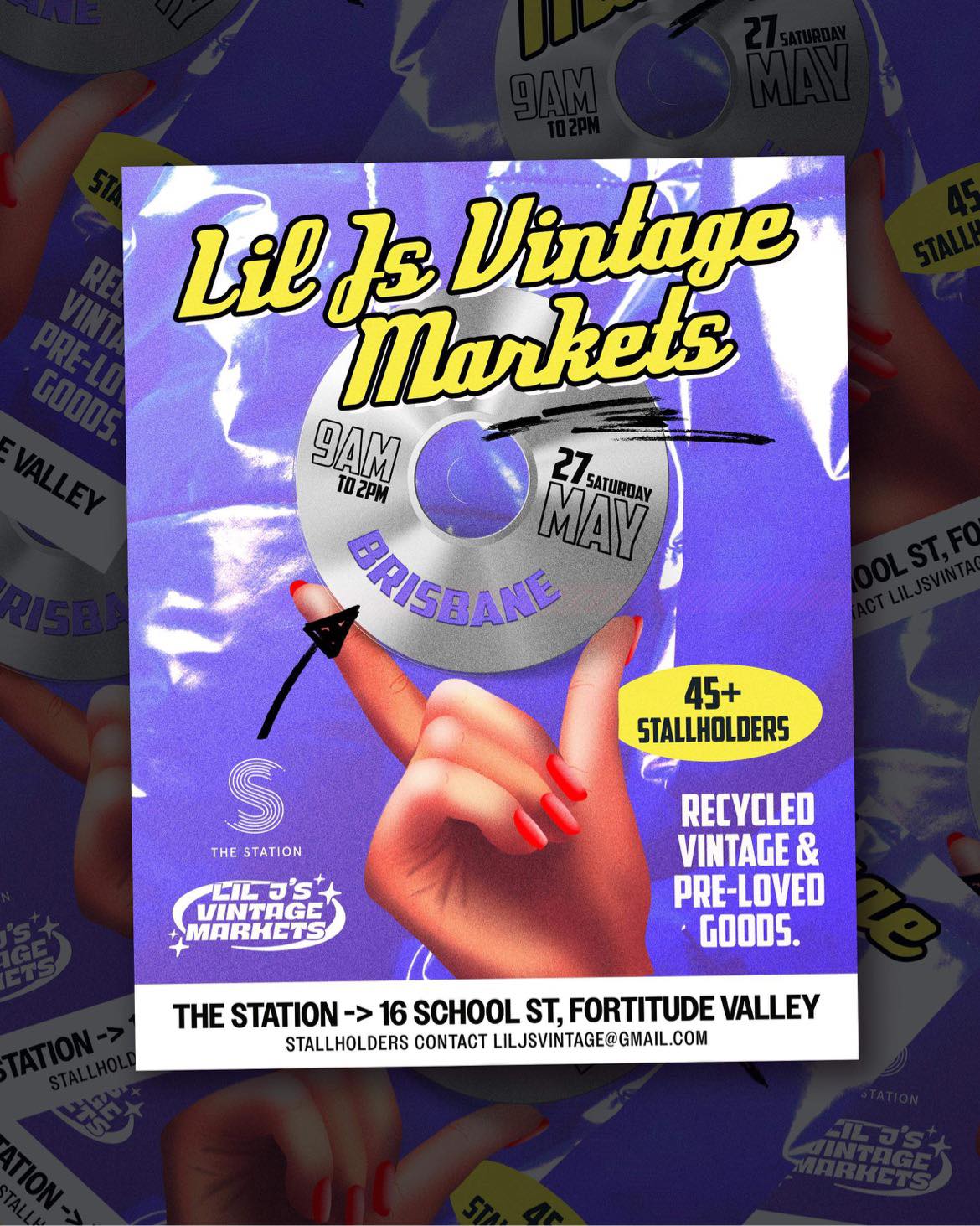 🎤 Become A Subscriber Artist 🎸
What's really cool about supporting community radio?
🥰 It's the COMMUNITY 🥰
At 4ZZZ, our Music Department takes pride in looking after our incredible local music scene, and it's so rewarding to see local artists loving the community of 4ZZZ. No one more so than this artist; DAMIEN.
DAMIEN visited us on Barry Parade the other day to pick up his 4ZZZ subscriber cards from April Atonement, and this is what he had to say;
"Definitely feeling that 'warm inner glow'. Community Radio is arguably the GREATEST media we have at present. Firstly, it's independent, so not pushing any corporate agendas. Secondly, It's locally focussed, so the announcers, topics and music come from your community and elevate and celebrate the people in your town, not fabricated celebrities. Thirdly, It's interactive in real-time. You can text in and engage with real people from your town right then as you listen."
"I find that by listening to Community Radio, I gain a greater sense of connection to the world I am a part of, the people I live with, and the issues that directly affect me, rather than being overwhelmed by all the things happening in the world that I can't see. Community Radio helps me to feel significant and meaningful within my community and proud of where and who I am."
"However, Community Radio is not a guaranteed thing. It is dependent on the volunteers who donate their time to be on air and to curate shows and other content, and it also relies on the subscribers to pledge money to the cause in order to pay for the running costs of the station. It is crowd-funded media! My hat goes off to everyone who contributes to community radio."
Thank you so much, DAMIEN! And thank you to those who support us.
If you're in a band or solo artist and would like to support and be supported by your local community radio, 4ZZZ!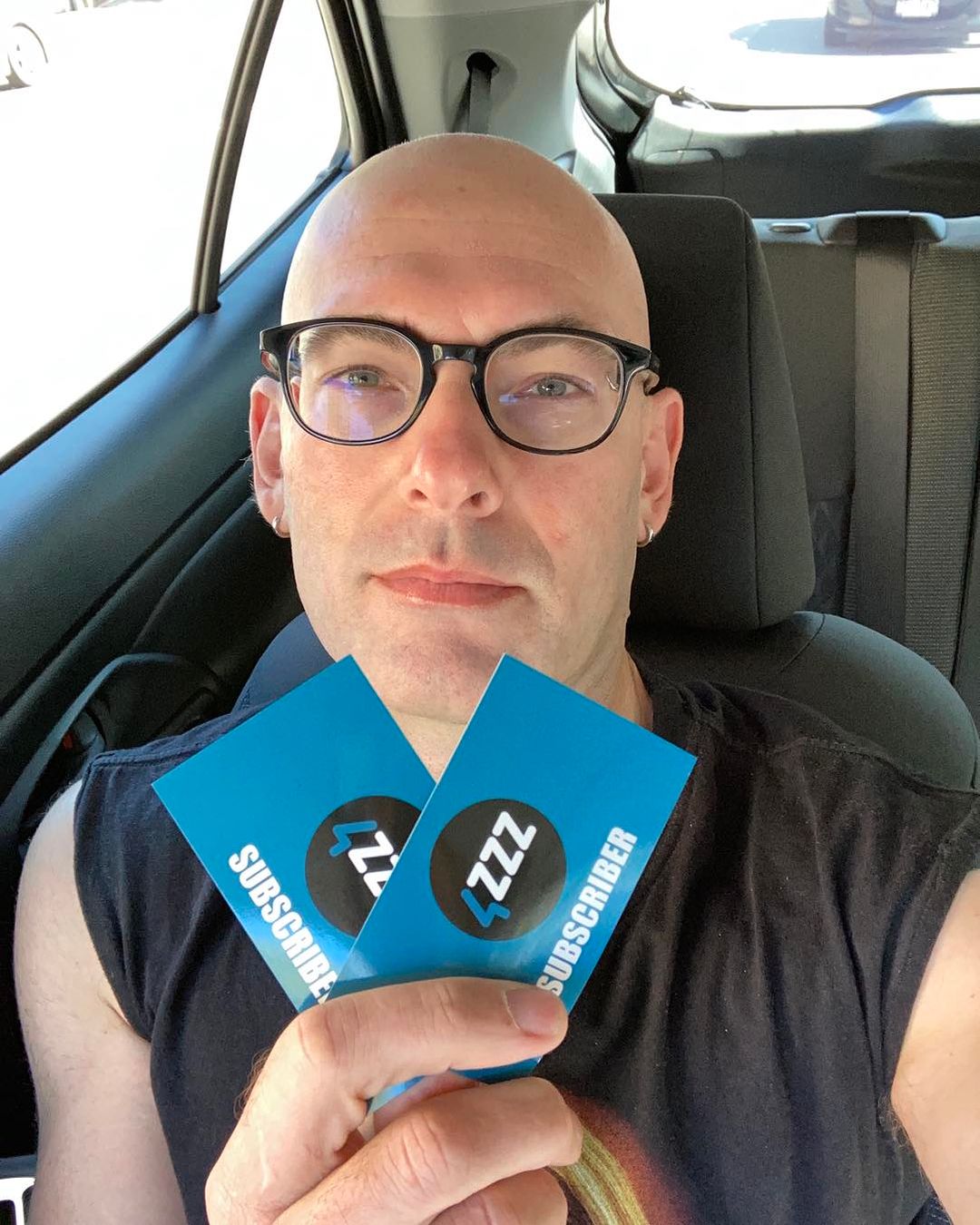 🎵 AOTW | Moreton - The Dog Years 🎵
From the AOTW Committee - "It's great to yet again feature a local act for our AOTW. Moreton priomarily the vehicle for Georgia James Potter's songwriting, has been a presence on our scene for several years now with her captivating undertow. This EP 'The Dog Years', which comes out on Thursday 25th, documents some emotional times for the singer-songwriter, evident in the title. It's classy pop, and working with producer Tom Iansek (Big Scary, Maple Glider) has certainly paid off production wise. Potter describes this album as catharsis, and we could all do with a bit of release from time to time."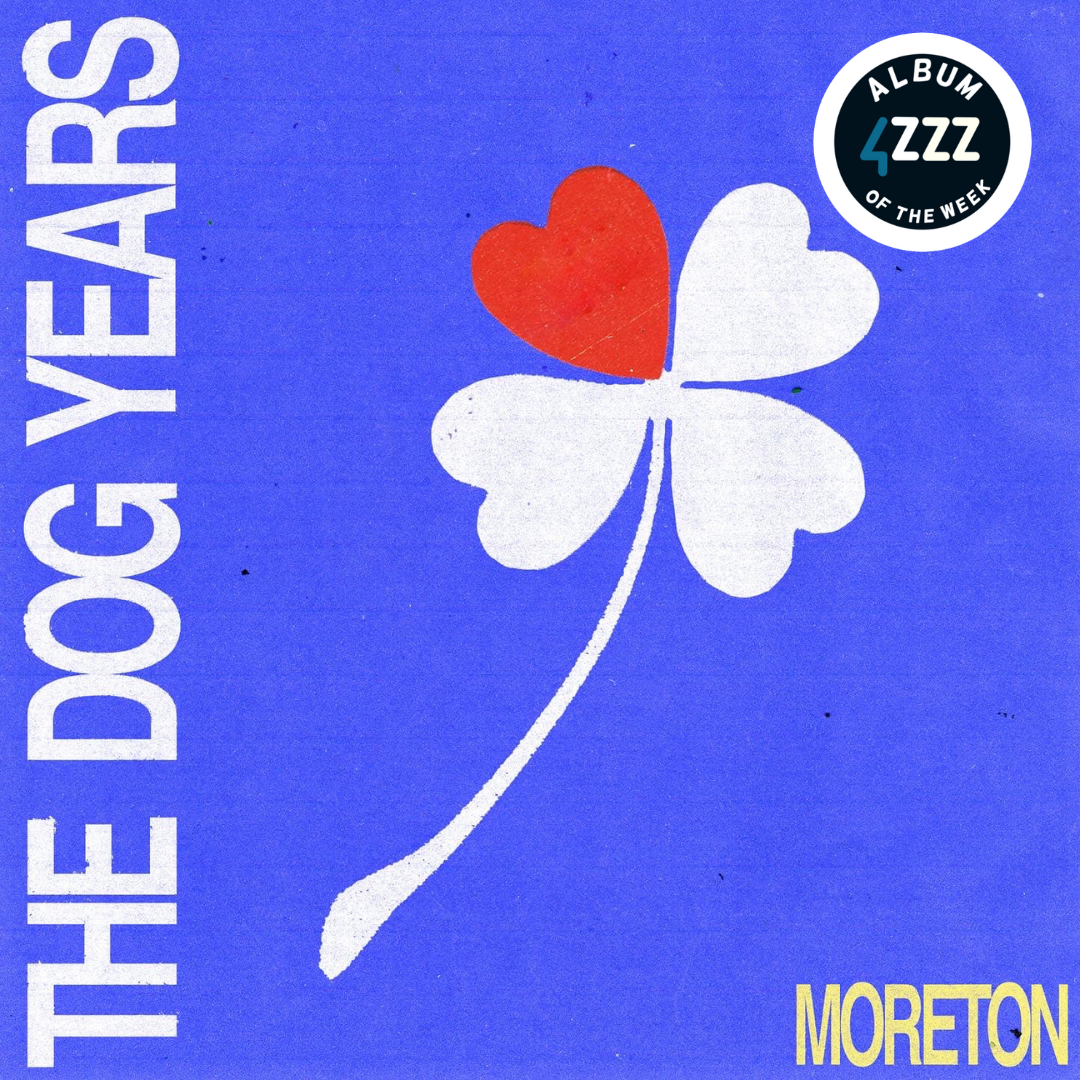 🥁 TOP 20 | May 13th - May 20th 🥁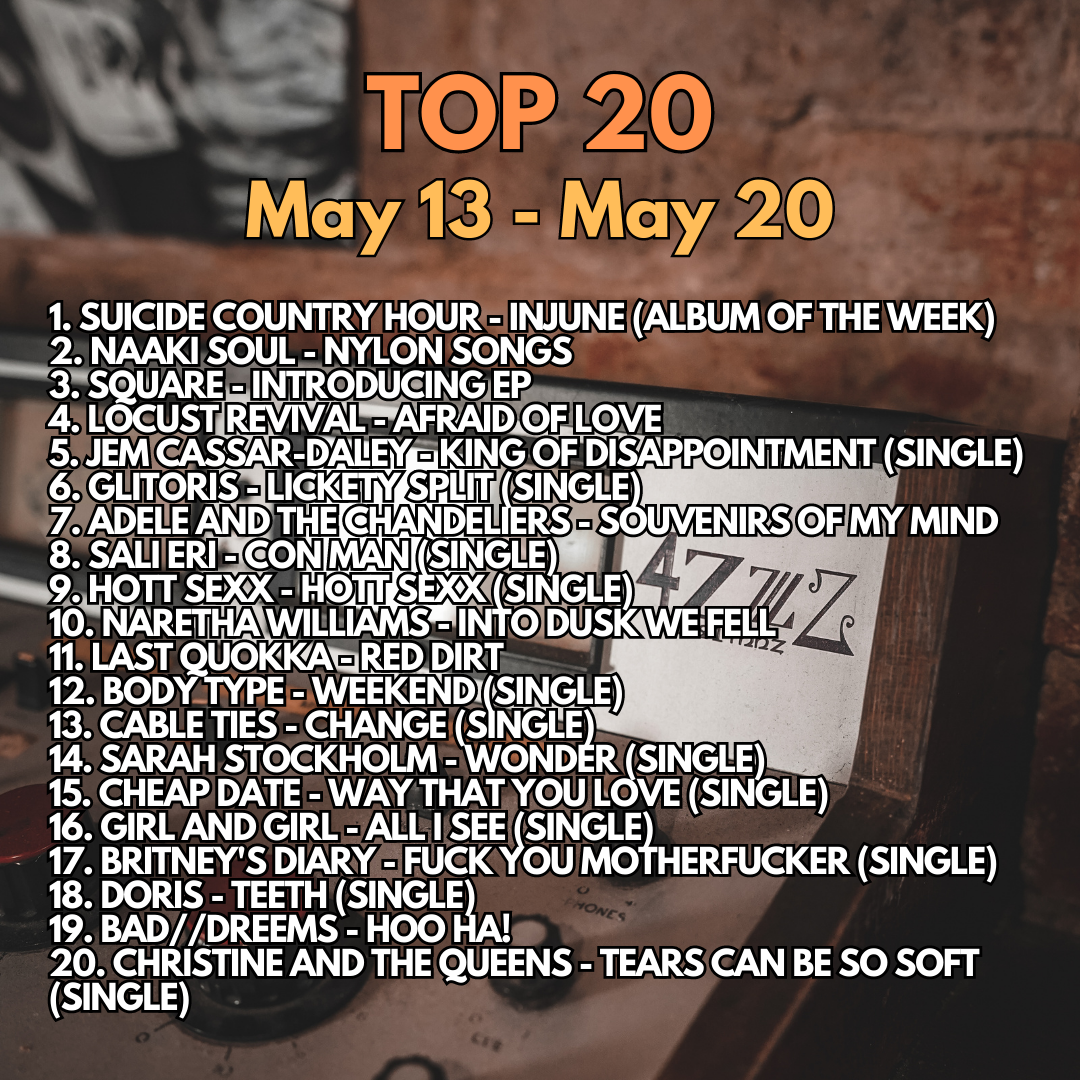 ✨ Cash Savage & The Last Drinks ft Giveaway! ✨

A pillar of Melbourne's music and queer communities, Cash Savage and her colossal band The Last Drinks play at Brisbane Powerhouse next Thursday 01 June.

Following an outstanding record release with their mournful, brutally honest fifth album 'So This Is Love', Cash Savage and The Last Drinks bring their iconic Aussie sound and passionate storytelling. True to the album title, Cash Savage dives head first into what love means for her, as a queer woman coming to terms with a marriage breakup and a mental breakdown.

Every performance from them is as epic as it is honest, raw and human.

Thanks to our friends at Brisbane Powerhouse, 4ZZZ subscribers can access discounted tix for this gig!

Just pop in the code $30TIX when you order here!

✨ QPAC Songs of Hope ft Giveaway! ✨
It's time for QPAC's feel-good concert of the year – Songs of Hope, featuring one of Australia's most versatile and beloved entertainers Casey Donovan, joined by a cast of incredible musicians including Zemzemeh, Ozi Jarel, Menaka Thomas and more!

Enjoy an evening of music and connection, and support a cause close to home by helping to raise awareness and funds for HEAL, a charity providing expressive arts therapies in schools to young people from refugee backgrounds.
Songs of Hope at QPAC on June 6.
ONE . NIGHT . ONLY
Book now at QPAC.com.au or call 136 246.
For your chance to win one of two double passes to Songs of Hope,
email giveaways@4ZZZ.org.au with the subject 'Songs of Hope' along with your full name & subscriber number.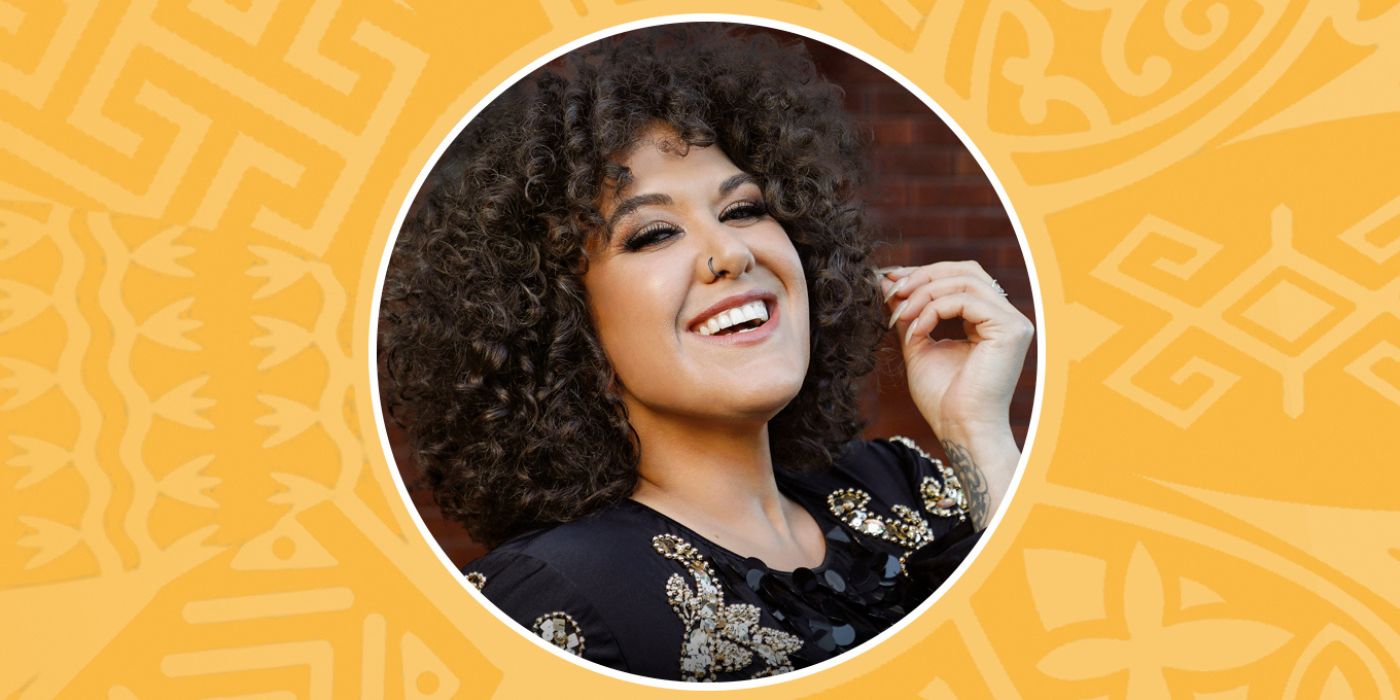 ❓ Zed Trivia ❓
Did you know that 4ZZZ doesn't adhere to music playlists?
That means all the music you hear on 4ZZZ whether that be on Zed Digital or 102.1FM is completely chosen and curated by announcers.
Commercial Radio (unlike Zed) has to adhere to promotional packages and playlists not always chosen or decided by the announcers you hear.
Keep 4ZZZ independent and free by making a tax deductible donation or subscribing right here, and if you'd like some more Zed Trivia why don't you listen to the 4ZZZ Podcast - From A to Triple Z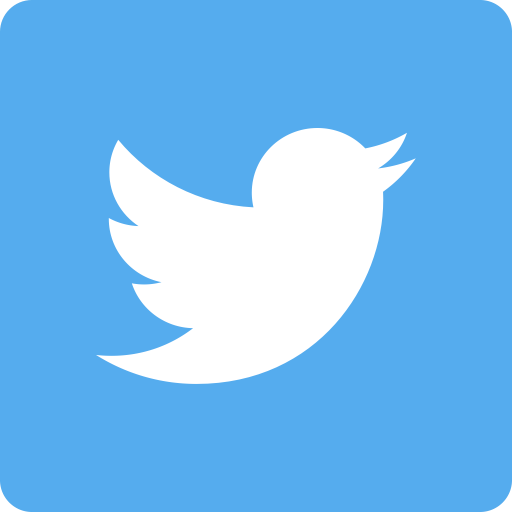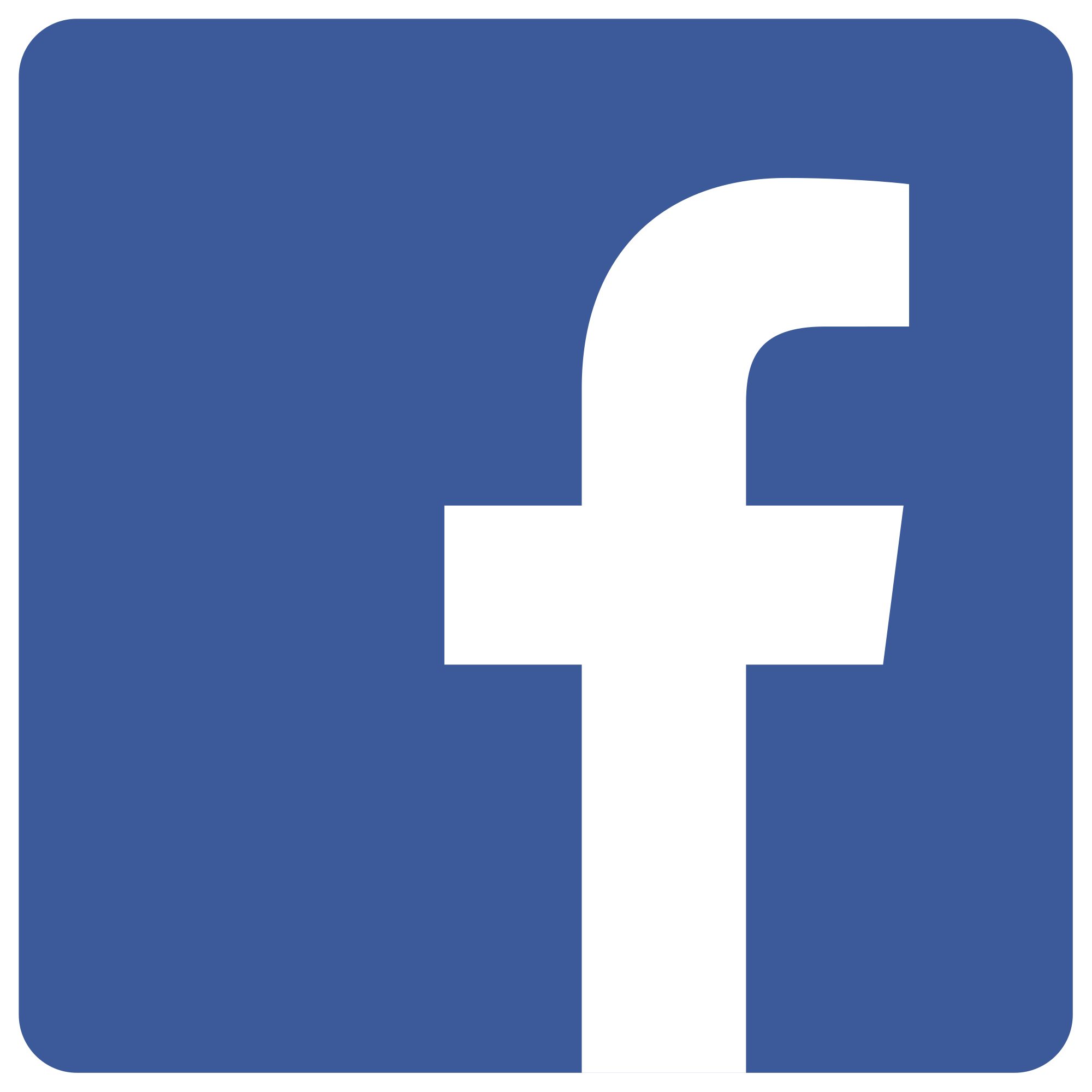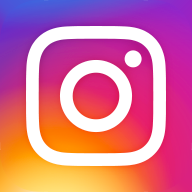 That's all for this week, be sure to check your inbox next week for the next instalment of Zedletter!
For more information hit 4zzz.org.au

[[UNSUBSCRIBE]]
Respectfully acknowledging the traditional owners and custodians of the country on which we live and that their sovereignty over this land was never ceded.